Over the last three years, we've seen a new beauty trend in the market, K-Beauty. The multi-step skincare routine focuses on addressing each skin problem individually and works towards healing your skin while also keeping it healthy and glowing. Recently, the Korean beauty routine has made its way into hair care as well.  The ten-step haircare routine focuses on healing your scalp and pushing healthy hair growth. Whether you are dealing with dandruff, dry scalp, or simply looking to add some volume and shine to your mane, here are ten steps, and the products you need to buy, to make your hair the biggest highlight.
"The Korean hair care routine has become the talk of the town. Just like Ayurveda in India, Koreans have stood by a specific hair care routine for generations. It involves 10 steps that meticulously focus on maintaining scalp health and improves hair health and appearance," shares  Zoya Ali, Training and Development Head, Innisfree India.
To get started with the Korean hair care routine, here are the steps you need to follow. 
Korean Hair Care Routine
Step 1: Scalp Scaler
Start with using a scalp scaler to remove the dead skin, oil and accumulated pollutants from your scalp. It is a type of shampoo made up of salicylate and does not lather. 
Usage: Use it once a week. Apply it directly to your scalp and wash it off after two minutes. 
Buy: Schwarzkopf Professional Scalp Genesis Root Activating Shampoo
Step 2: Shampoo
Opt for a mild shampoo that works for your hair type and cleanses without harming your scalp's pH balance. 
Usage: Focus on massaging your scalp during the hair wash.
Buy: Innisfree My Hair Recipe Strength Treatment [For Hair Roots Care] Step 3: Scalp Massage
Invest in a scalp massager that will help improve blood circulation and stimulate hair growth. "We often tend to forget stimulating our scalp. Dry massage your scalp gently for 2 to 3 minutes, as it will help to increase blood circulation," shares Zoya. 
Usage: Once your hair is dried, use a scalp massager in a circular motion.
Buy: Wow Science Skin Scalp Massage
Step 4: Conditioner
"Conditioner seals the cuticle after shampoo and adds an extra layer of lipids to help preserve the right amount of moisture and help to protect from external aggressors," says Zoya. 
Usage: The Korean hair care routine recommends drying your hair before applying the conditioner 
Buy: Juicy Chemistry Camellia, Amla & Apricot Leave-In Conditioner

Step 5: Hair Mask
Hair masks are a great tool to give your hair deep nourishment and conditioning. They help deal with dry, frizzy hair. Ope for one that uses oils such as argan, coconut and castor, and avoid those containing parabens, silicones or sulfates.
Usage: Use a hair mask once a week.
Buy: Pilgrim Argan Oil Hair Mask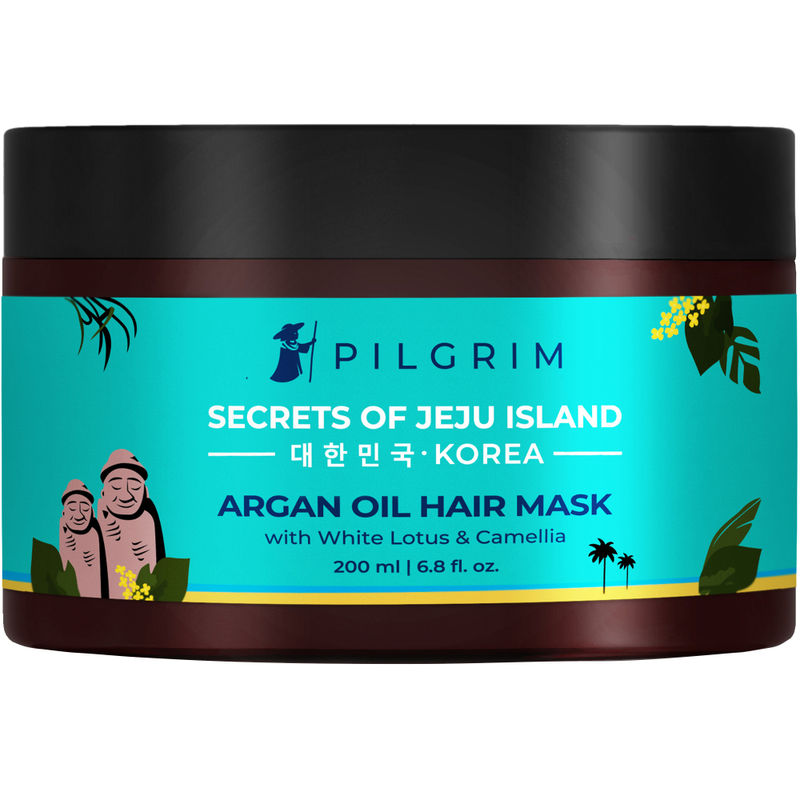 Step 6: Vinegar Rinse
"A vinegar rinse can help balance the scalp pH and minimise itching, irritation, and excessive dryness. It is recommended to use after shampoo and condition," shares Zoya.
Usage: Take one cup of apple cider vinegar, dilute it with two cups of water, and pour it on your hair. Wait for five minutes and then rinse with cold water.
Buy: Wow Skin Science Organic Apple Cider Vinegar
Step 7: Scalp Scrub
Scalp scrubbing is a great way to rejuvenate your scalp tissues; it helps exfoliate and remove any dirt and grime buildup in your follicles. 
Usage: Do this once a week. 
Buy: The Body Shop Fuji Green Tea Refreshingly Purifying Cleansing Hair Scrub
Step 8: Scalp And Hair Toners
Think of scalp toners as a moisturiser for your hair. They help in soothing inflammation, eliminating dandruff and hydrating your scalp tissue. Zoya adds, "A scalp tonic balances the scalp pH levels and make follicles stronger and prepares it for the next steps."
Usage: Pat your scalp and hair dry with a soft towel and spray the toner gently onto your scalp and hair. 
Buy: The Earth Collective, Scalp Tonic

Step 9: Scalp Serums
The key difference between a hair and scalp serum is that the former adds a protective layer on your hair shaft, whereas the latter helps nourish your follicles and stimulate hair growth. "Serums make your hair look lustrous and healthy. It also protects from external aggressors and prevents damage to frizzy hair," shares Zoya. 
Usage: Once your hair is completely dry, apply the hair serum.
Buy: Innisfree Camellia Essential Hair Oil Serum
Step 10: Overnight Korean Hair Care Remedies
The Korean hair care routine also recommends using multiple DIY hair care techniques to nourish your hair and repair the damage caused by heat, chlorine and harsh chemicals. 
Soak a cup of rice in water for 20-30 minutes. Strain the rice water and use it as a hair rinse after shampooing.

Massage your scalp and hair with Moroccan oil regularly to keep your hair well hydrated.

Take half a cup of white rice and rinse it thoroughly. Transfer the rice to another bowl and soak it in two cups of water for about two hours. Strain the rice and store the water in an airtight container. Let it ferment overnight. Transfer it into a spritzing bottle and add a teaspoon of castor oil. Spray this on the scalp and massage thoroughly. 
Experts Tips To Remember Before Trying The Korean Hair Care Routine
Ensure that the hair care products* you are using are suitable for your hair type.

Make sure not to massage the scalp too hard as this could put a lot of pressure on the hair follicles, leading to inflammation and even dandruff.
Always follow the correct order to get effective results.
Avoid heat styling altogether or using a protectant if using heat.
"The consensus amongst Koreans is that the health and care of your scalp are just as important as skin, as a well-cared scalp improves the appearance of your hair, making it look shiny and feel soft.  The Korean hair care routine gets to the root of the problem and maintains scalp health," adds Zoya. 
*Consult a doctor and do a patch test before trying new products or a different routine.