The K-wave is not just limited to our screens, since over the past couple of years K-beauty has dominated our vanity and seeped into beauty trends. If you are a K-drama lover, you must have noticed the actors' glass-clear skin, soft smudged lips, and lustrous hair – checks all the boxes when it comes to beauty standards. As an ardent K-drama fanatic, I have always admired these beautiful looks, like Lim Joo-Kyung's soft schoolgirl makeup in True Beauty or Park Min-young's clean office look in What's wrong with secretary Kim? However, K-dramas are popular for showing the topic of beauty in different ways and at some point, this creates unhealthy standards for beauty.
Some of the most popular shows have their entire plot revolve around the varied concepts of beauty, and most of them make you question the unachievable beauty standards Korean beauty tries to set. According to a Harvard University study, South Korea currently performs 24% of cosmetic surgeries globally; for context, it's common for young girls to get these cosmetic treatments as their 18th birthday gift. For example, the sought-after K-drama True Beauty's main focus was on Lim Joo-Kyung's beauty evolution, self-acceptance, and becoming a successful beauty blogger but throughout the show,  her struggle is to fit into the ideal beauty image, a goal she sets after relentless bullying by her peers.
Korean beauty standards shouldn't be romanticised the way it's shown on the internet or in shows. However, the fact that the plot inspiration for these comes from the real-life situation in Korea, there's no denying that women there find it hard to live by unrealistic beauty standards, especially if these become parameters of success in the personal and professional sphere. One of the biggest negative impacts of South Korea's stringent beauty standards is that K-drama fans may have an unhealthy and distorted view of their bodies.
As a K-drama fan, I usually keep up with my favourite stars, and I've seen their facial characteristics change as a result of plastic surgeries or weight loss through extreme dieting. Many K-drama or K-pop celebrities came forward to talk about the eating disorder they developed, the weight of being in the limelight bearing heavy on them. One of the biggest K-celebrities IU spoke about her experience on an episode of Healing Camp where she confessed to dealing with immeasurable pressure to be successful after her debut. She developed an eating disorder bulimia; she ate to make herself feel better which then would make her anxious, and she would continue eating until she threw up.
The conversation about the beauty standards needs the spotlight because a large chunk of the K-drama audience is teenagers – an age where the struggle with body image is all too real – while the urge to fit in also plays a huge role in shaping your choices. A favourite celebrity, or his character become like a mood board, a standard to aspire to, however unreal or doctor-provided it may be. However, can we entirely place the blame on celebrities for changing their looks to fit a "type"? Aren't these standards set by the society at large, which includes us? Even in the inclusive, all-embracing world, an oversized K-drama character or a model walking down the ramp is an anomaly or often most talked about, though it's supposed to be "regular". If news on the internet is to be believed, many K-stars face harsh bullying by netizens on social media if they fail to satisfy the demand resulting in a rapid spike in suicide cases in the South-Korean entertainment industry.
So if you are looking to get a K-makeover, these shows that captured this toxic world of K beauty standards. May we know better.
1. True Beauty
A rom-com show based on a well-known webtoon with the same name, follows Lim Ju Gyeong (Moon Ga Young), a vivacious and upbeat high school girl who uses makeup to deal with her insecurities regarding her appearance. She learns to master the art of makeup because of her desperation to conceal her bare face from public scrutiny. Her journey in the show is like a mirror for girls who are bullied or feel insecure about their looks. The show perfectly depicts the pressure young girls face to look perfect. It only makes you empathise with the character.
Where to watch: Amazon Prime
2. She Was Pretty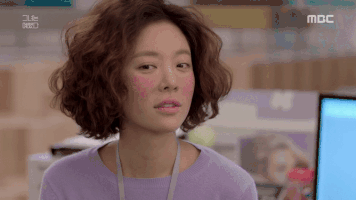 When Sung-Joon (Park Seo-Joon) was young, he was considered ugly and called fat. He had no friends until popular and beautiful Hye-Jin (Hwang Jung-Eum) becomes friends with him. They hold a special connection till she moves to the US. 15 years later they are set to meet, but the tables have turned. The male protagonist reappears, looking dapper and pulled together and the female character struggles in her profession because of her looks.
Watch on: Viki
3. Shadow Beauty
The webtoon-based K-drama is slightly different from the other romantic k-dramas. It tells the journey of a high-school student Goo Ae Jin, played by Shim Dal Gi, who is labelled ugly by her classmates which affects poor self-esteem. She has a secret identity online as the well-known influencer 'Genie' who is known for her flawless looks. One day, her dual personality gets caught by someone and the drama unfolds.
Watch on: Viki
4. Beauty Inside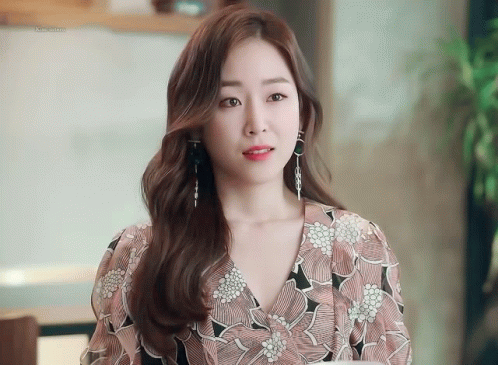 Based on the superhit original film of the same name, The Beauty Inside (which is a must-watch), is a story about a top actress, Han Se Gae, played by Seo Hyun Jin. The character suffers from an unusual condition that causes her to live with a different appearance for a week each month. The story unfolds into different twists when she meets an airline company executive who suffers from an inability to recognise faces. However, the only person's face that he is able to recognise is Han Se-Kye's. Apart from the romance, the show depicts how looks are just a temporary factor in a love story.
Watch on: Netflix 
5. My ID Is Gangnam Beauty

This K-drama is a story about a girl named Kang Mi Rae, played by Im Soo Hyang, who gets severely bullied for her looks as a child and decides to get plastic surgery to embrace a new lifestyle. However, she finds that her new life is drastically different from what she had imagined. It leads her to search for her own definition of beauty.
Watch on: Netflix 
6. Birth of the Beauty
The plot revolves around Sa Geum Ran (Ha Jae Sook) learning that her husband Lee Kang Joon (Jung Gyu Woon) is cheating on her. Although she tries to leave in order to change her life around, she gets into an accident and is mistakenly believed to have passed away. Sa Geum Ran undergoes plastic surgery to make her transformation into Sara (Han Ye Seul), who plans a plot revenge on her husband. Wait for dramatic end that will leave you pleasantly surprised!
Watch on: Viki
7. Oh My Venus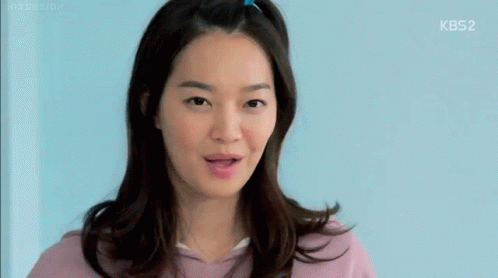 This K-drama tells the story of a lawyer named Kang Joo Eun, played by Shin Min Ah, who was stunningly beautiful when she was younger, but she ends up gaining weight over time. Her boyfriend of 15 years, Im Woo Sik (Jung Gyu Woon) dumps her. Joo Eun eventually meets a star personal trainer, Kim Young Ho aka John Kim, who agrees to train her. Unlike other revamp stories that happen overnight, this show embraces the fact that these changes take time.
Watch on: Viki
Also, read 5 K-Drama Love Languages That We Crave