Even though Modern Family came to an end over a year ago, it still holds a special place in our hearts. The mockumentary-style sitcom, which we can rewatch umpteenth times, features amazing characters with great storylines. Every character is unique and the actors have done a great job playing them. But for us, if we had to choose, there's one that stands out from the rest and always makes us laugh: Gloria Delgado-Pritchett played by Sofia Vergara.
The loud, bold and fierce Gloria, married to Jay Pritchett (Ed O'Neill) isn't only a loving wife but also a fun-loving mother to Manny Delgado (Rico Rodriguez) with a side of crazy. On Sofia's birthday today, we take a look at some of the most entertaining, humorous and relatable moments that prove her character is the best on the show.
1. When She Showcases Her Music Talent 
Whether she sang hit songs on karaoke or nursery rhymes to her baby when she was pregnant, we loved it (even though Jay didn't).
2. When She Takes Her American Citizenship Test
Gloria is studying to get her U.S. citizenship at Jay's urging, but when she learns Jay wants her to become a citizen just so that they don't have to wait too long for customs after returning from vacations, she decides to patronise Jay by mocking U.S. stereotypes and wearing an all-American outfit. Gloria pretends to be "the perfect American wife" by serving steak while wearing shorts with the American flag print, a tank top with a bald eagle on it, and a heavy Texas accent. This banter is super entertaining to watch.
3. When She Teaches Manny To Face His Fears
Gloria and Manny's mother-son relationship is heartwarming to watch. While there are times we think she goes a bit overboard with being protective, she also teaches him how to overcome his fears and proves she would do anything for him. For instance, in season one, Manny gets invited to a birthday party at an adventure park but doesn't want to go because he is afraid of embarrassing himself on account of his fear of the height and speed of rollercoasters. To help Manny face his fear, Gloria lies to him about going fishing and takes him to a theme park instead. After a whole day of ignoring the roller coaster, Gloria finally convinces Manny to go for a ride.
4. When She Stands Up For Haley Against Her Boss 
Haley Dunphy (played by Sarah Hyland) takes an internship for fashion styling and has an obnoxious boss to deal with. Rather than giving her work for what she was hired for, he asks her to do his personal chores. When Gloria comes with Haley to her office one day and sees this, she gets very upset and, let's just say, scares him a bit with her words and makes sure he never treats Haley like that again. The scene is not only humorous but also shows how much she cares about the children in the family. 
5. When She Saves Stella From Drowning 
Gloria isn't too fond of Jay's pet dog Stella. But we finally see how much Gloria cares about the dog when Stella jumps into the pool. Gloria didn't think twice and jumps into the pool to save her from drowning.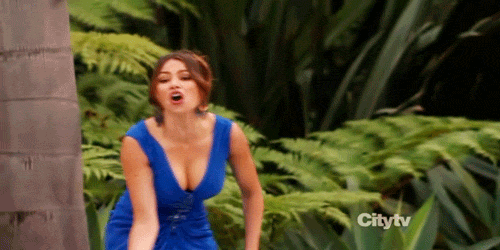 6. When She Tries To Figure Out Who Steals Her Advertisement Of Her Sauce Business
In season 7, Gloria starts a sauce business and sells jars of sauce made from an old family recipe. Selling them at a corner of a store, she puts a cardboard cutout of her with a mechanical hand waving a kiss to the customers as an advertisement. Jay gets jealous since the ad attracts a lot of male shoppers and removes it from there. Gloria believes that it's her rival Aunty Alice who steals the cutout and plans a hit on her. Jay gets extremely worried and finally comes out clean. 
7. When She Sends The Wrong Email 
This scene is so relatable. We've all been in a situation where we've sent a wrong email accidentally and the same happens to Gloria. In this episode, Gloria intends to sort out her differences with Claire Dunphy (Julie Bowen) by writing to her about it but never plans on sending it. However, she types out a whole rant, something Claire shouldn't see and accidentally hits the send button. Her reaction is hilarious!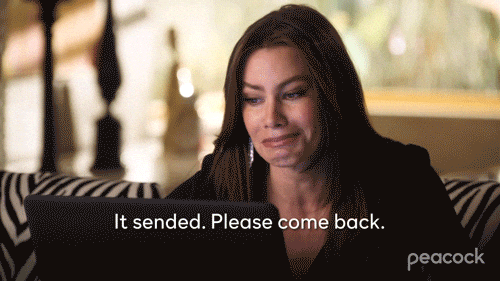 8. When She Teaches Jay A Lesson 
In Season 2, after Gloria's grandmother passes away, she decides to cook some traditional Colombian meals in her honour. Jay makes fun of her for indulging in the grieving rituals of her hometown. He later feels upset about making fun of her culture and attempts to make up for it by helping her prepare the meal. To give a taste of his own medicine, Gloria teaches Jay false traditions, like slapping the meat while yelping out loud. It is surely fun to watch the character stand up for herself and her heritage.