Wearing pink trousers with a yellow tank top is probably the last thing on your list. And we know the reason. Let's agree to the fact that colour blocking can be a minefield. You pick a colour, spend hours blocking it with a contrasting shade but it doesn't always work. Sometimes it's too 'out there', sometimes it's too bold and sometimes, it just doesn't feel right.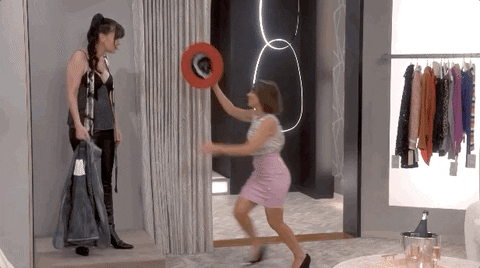 You may make a solid decision of saving yourself from a fashion faux-pas but that doesn't mean you totally give up on playing with colour blocking. Case in point: We're playing cupid to match you with an appropriate shade and the right tricks to help you make this trend your own. And we promise, it won't be intimidating nor will you end up looking like an artist's colour palette.
Keep it to two colours
The most important rule of colour blocking is to not incorporate three or more colours in your look. Here's why: the colours in your outfit will work against each other and it will lose its command. Make sure to play with two opposite colours: from your accessories, footwear to even your make-up.
Work according to your body proportions
We must say, this hack can be the ultimate game-changer. Consider your body proportions and allot colours accordingly. For the smaller part, go for vibrant colours and for the larger part, play with darker shades. This trick will help create a seamless and constant form in your outfit.
Avoid prints
Another tip to keep in mind is to only put together your look with solid colours. Avoid prints and patterns as far as possible. Since colour blocking in itself is a bold move, you should stay away from prints (because they call for attention too). Or take cues from DP.
Don't over accessorise
Since you're already making a statement with two colours, avoid accessories. Our say: go for dainty gold rings, layered gold necklaces or thin, gold hoops.
When in doubt, add black
If you're afraid of colour-blocking, then add a hint of black. Whether it's in the form of a belt or black pumps, rely on black to break the ice.
Neutral make-up all the way
When colour blocking, keep your face bare and natural. Don't overdo it with smokey eyes, heavy coats of mascara, bold red lips and the works. Opt for a subtle, toned-down neutral palette and keep it dewy. Quick tip: a light, tinted lip gloss, concealer, two coats of mascara and defined brows will be more than enough.
Now that you know how to ace the trend, swipe through for some inspo:
Invalid slider id. Master Slider ID must be a valid number.
Photographs: Instagram