#ELLERoundUp: The TV Shows That Defined 2020 For Us
It truly was the year for binge-watching
In 2020, the essential commodity in our lives became the humble television. With the closures of, well, every entertainment source in our lives, the only stage fit for the pandemic turned out to be the small screen. And if you spent most of the year binge-watching TV shows in your pyjamas with a cup of chai, and a bowl of popcorn, you were not alone!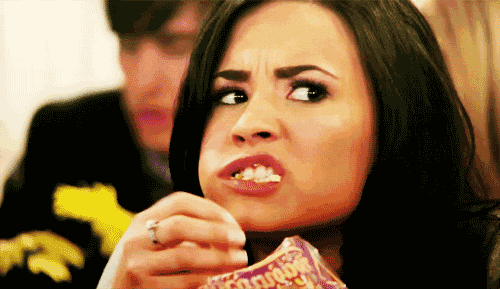 Serving as an escapist daydream for all of us bogged down by the pandemic, and the vast amount of tragedies the world saw this year, the humble TV proved to be our saviour. We became invested in the marital lives of random Indians all over the world. We caught a dramatised glimpse of the lives (and the drama!) of the royal family. Hey, we even garnered an interest in chess! And all this while, the entertainment the shows provided us gave us a slight glimmer of hope. However, some shows did make more of an impact this year than others – and here's our roundup of the TV shows that defined 2020.
1. Tiger King
Remember when Tiger King came out? Yeah, that was this year. While seemingly 76 years have passed since it released, we're still astounded by the sheer dumpster fire the true-crime documentary was – which is a pretty apt description of 2020. And with everyone and their mothers binge-watching the show in March, (hey, it made for a great conversation talking point) Tiger King has definitely earned its spot in the iconic 2020 shows hall of fame.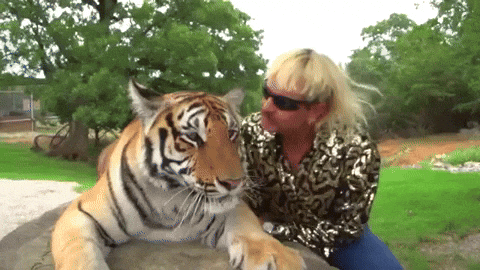 2. Never Have I Ever
A coming-of-age rom-com series, Never Have I Ever made us feel all the feels. The Mindy Kaling creation is an all-encompassing tale of love, familial relationships, friendships, and of course, navigating the minefield that being a teenager is. We laughed, we cried, we even second-hand cringed to some of the moments – but months later, we're still crushing on the show. Also, shows this good, centred to the Indian audience, are pretty hard to come by – and we're here for it.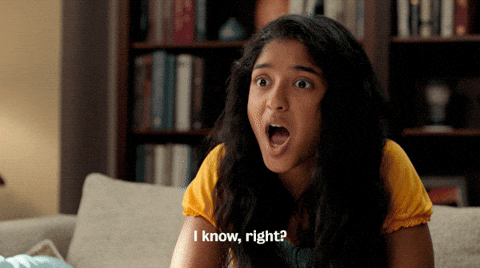 3. The Crown
This might be the one everyone had been waiting for. After three stellar seasons, the new season of The Crown, which focused on Princess Diana and Prince Charles's relationship, along with the rise and fall of Margaret Thatcher, did not disappoint – and our royal-obsessed brains are still yearning for more. PS: The decadent lives of the royals make for a pretty great escapist daydream, so keep that in mind if you haven't binge-watched it already.
If you'd told us that one of our fave shows by the end of 2020 would be about chess, we would've scoffed and resumed watching something trashy. But oh boy, The Queen's Gambit knocked our socks off – more about the dangers of obsession, the allure of self-sabotage, and, most of all, the thrill of finding your calling, the show is brilliant. And anchored by the talented Anya Taylor-Joy! The show is a checkmate. (Sorry for the pun!)
5. The Fabulous Lives Of Bollywood Wives. And Indian Matchmaking. And basically Every Reality TV Show
Any time we need an escape from real life (which, let's be real, has been a necessity in 2020) trashy reality TV has our back. And with Netflix blessing us with gems like The Fabulous Lives Of Bollywood Wives and Indian Matchmaking, along with shows like The Circle, Too Hot To Handle, and Selling Sunset, our binge-watch cup runneth over. Whether you hate-watched the shows, or unabashedly enjoyed them, there's no denying the cultural impact the sometimes vapid, sometimes hilarious shows had.
I'm just going to say it – wholesome content never gets old, and with 2020 having gone the way it did, we needed more wholesome content than ever. And Schitt's Creek, with its final season that came out this year, delivered. Filled with tear-jerker moments as we watched our favourite characters evolve, grow, part ways, and get married, the Dan and Eugene Levy creation have our hearts, always.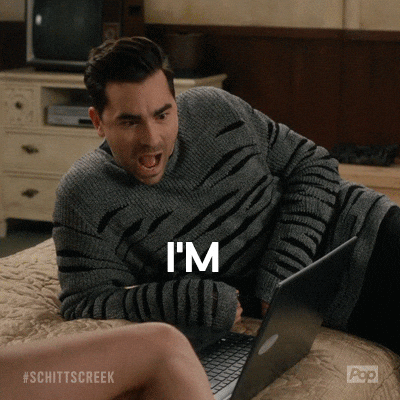 7. Emily In Paris
Love it or hate it, there's no denying the cultural impact Emily In Paris has had on the world. As Lily Collins stepped into Emily's role, who, as the title suggests, moved to Paris, we all collectively lost ourselves in a croissant-addled daydream – something we desperately needed due to the travel restrictions. And while critics had a field day ripping it to shreds, say what you will, there's no denying that the show was fun. And sometimes that's enough.
8. A Suitable Boy
Set against the backdrop of newly independent India, Mira Nair's adaptation of Vikram Seth's novel makes for a riveting miniseries. And starring actors like Tabu and Ishaan Khatter, the period-drama is nothing short of a masterpiece. If you haven't watched it yet, we suggest taking it slow and really savouring the visual and textual artistry that went into every single episode.
9. The Social Dilemma
There's no way you haven't watched The Social Dilemma. You know, that one documentary with these seemingly 'nice' tech moguls who revealed how evil big corporations really are. (With stealing your data and whatnot.) While this one is nothing short of a Black Mirror episode – except it's happening to you – it's still an important watch. And let's not forget the frenzy it sent every viewer into – I, too, managed to delete my Instagram for a total of 27 minutes.
10. Death To 2020
If there's one title that sums up our year, it's this one. The Black Mirror special, which released the day after Christmas, is an accurate representation of how the year has been a Black Mirror episode in itself. And while it was a reminder that no one really needed, the witty narrative the episode adopts is interesting – and makes for an unforgettable roundup of an unforgettable year.
Want to revisit the year that was, with the TV shows that we all loved (and sometimes loved to hate)? Watch these iconic throwbacks for a refresher course!