Google's Latest App Will Diagnose Dermatological Issues
Welcome to the future
Imagine if Artificial Intelligence (AI) could identify an unusual skin condition on your arm without scaring you with deathly scenarios. Google's latest announcement revealed an application that will just do that. While technology has been instrumental in the healthcare sector – from detecting tuberculosis to aiding the screening process in breast cancer, new developments in teledermatology are on the horizon.
Derm Assist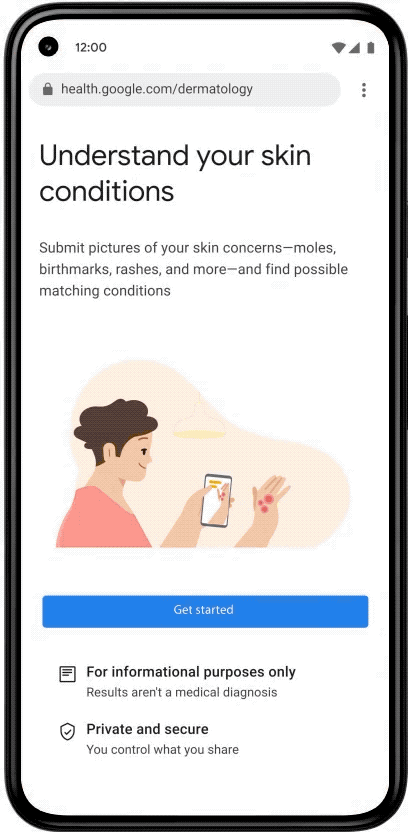 At some point, all of us have snapped an image of a mole and sent it to our doctor, asking for the next steps. Unfortunately, most of the time, we end up down the skin cancer rabbit hole while waiting for a response. Now we don't have to. According to Google's data, each year, 10 billion people search for skin, hair and nail issues. In response to this, their app called Derm Assist will harness the power of artificial intelligence with smartphone cameras to identify dermatological issues.
How Does The App Work?
Once you launch the app, take three images of your skin or nails, answer questions about your skin type, how long you've had the issue and other symptoms that may narrow down the possibilities.
Post that, the AI will draw information from 288 conditions in its database to give you a possible match. What's more is that the final diagnosis will show dermatologist-reviewed information and answers to commonly asked questions, along with similar matching images.
Is The Hype Worth It?
Google's fruit of three years of machine learning taps into inclusivity by accounting for all age, sex, race and skin types. However, there are concerns among dermatologists globally as Google asserts that the results should not be seen as a final diagnosis nor a definitive answer.
So, the question remains – will AI be able to compete with in-person clinician examination or revolutionise the skincare field? While no one can predict the outcome accurately, the advancements in AI are paving the way for a digitally dependent future.