(Images for representative purposes)
Growing up, I watched many, many rom-coms, and a while ago, it seemed that my life had turned into a set-up of a '90s rom-com movie. I had moved to the city of dreams, Mumbai, from a small tier-two town, taken up a job at a cool magazine, and was also the perfect age—in my late twenties. Like the starting of any movie, there was just one thing missing—my Prince Charming.
Tired of waiting and eating my meals alone, I turned to the modern way of trying to find love: signing up on dating apps. At first, I thought I should download just one, see what's it about, and eventually, uninstall it. But once I dived into the world of dating apps, I couldn't get out. And mind you, I was not on these apps because my editor was asking me to do research before I write an article, like Kate Hudson in How to Lose a Guy in 10 Days nor was I trying to channel my inner Carrie from Sex and the City.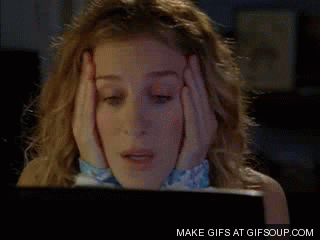 When you live alone in a relatively new city, you have to learn to entertain yourself. So Hinge and Bumble soon became my friends. This, coupled with the Covid-19 pandemic forcing people to work from home, transported me into a weird zone of self-isolation. I loved going out and meeting new people, and dating apps helped me combat social distancing very well.
I first updated my profile on the dating apps. One of them had question prompts to answer, and I liked that format the best. I tried to think of witty answers to the questions I had selected on my profile. One question urged me answer: 'A random fact that I love is.' And I googled random fun facts. Space smelled like steak apparently. And Unicorn is the national animal of Scotland. 
Two more prompts later, I was ready to meet (at least virtually, for now) my potential matches.
Whoever said dating apps are full of weird and creepy men is either lying or has never been on one. Women can come across predators in all sizes and forms honestly, and they don't need to be relegated to an app. On the contrary, I found a few nice and interesting matches, who were as anxious about staying home in the lockdown as I was. One man was on a quest to make the best homemade pizza, while another was on a quest to finish all the Murakami books before the lockdown ended.
I was delighted when one of my matches was a fan of Rashomon by Kurosawa. He was from FTII and I have studied film journalism, it was a match made in hipster heaven. We decided to watch a movie simultaneously together (in our own homes) and chat with each other. The virtual date went pretty well. We talked about cinema, passion, everything under the sun really, and even drank coffee together.
That's when we decide to go for date #2. Movie boy and I try and eat a meal together on a video call, like how we'd go on a dinner date IRL. I make khichdi. He whips up curd rice. It doesn't go very well because of poor logistics—we need to align our phones in a particular position for a video call, make sure that our double chins don't show (it's only the second, and virtual date, after all), and try to switch between texting and talking, and trying to eat delicately.
His roommate tries to peek into the phone twice. After the disaster of almost knocking my phone over while I trying to make sure the front camera captured my right profile, I wondered what I was really doing. By then, we were both embarrassed by the awkwardness of the situation and decided to limit our conversations to texting each other occasionally.
Even though my virtual dates haven't really lead to anything, I haven't given up on looking for true love on dating apps. If not love, then its a great way of meeting new people and go on fun dates (on video call for now). If social distancing is the new normal, then virtual dates are the way of the future, right?
And hey, who knows, if I am lucky I will find my soulmate on a dating app, it's only a matter of time. And maybe that someone will stand under my apartment window with a boombox, John Cusack in Say Anything style, to declare their undying love for me (if my watchman doesn't chase him away, that is).