Listen, we've all been there. It's the end of the month, your bank balance is dipping dangerously low, and your paycheque is AWOL. Finances are a slippery slope, and well, it doesn't help that most money know-how is reserved for those who've studied finance for years. Let's be real though, you shouldn't need a 5-year degree to know the basics of investing or money management. We've got your back on how to become a finance-pro yourself and truly learn adulting.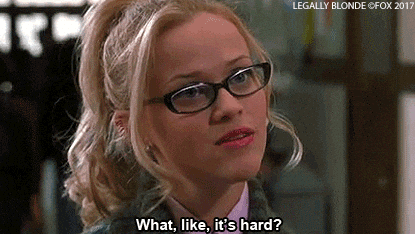 Whether you want a way to save your moolah better (I mean, how long can you really use a gullak for?) or want to ride the Reddit-induced GameStop high for yourself by investing in stocks, these Indian finance apps will hold your hand through it all. Thank us later. (Hopefully by treating us to a cup of coffee!)
1. Monefy
Not gonna lie, I had my doubts about Monefy. It looked too cute to be true. But after having used it for a reasonable amount of time (read: 2 minutes) I'm hooked on it for life. Not only does it easily track your finances – there's literally a plus and minus button, to really make the job easier – but also, it's visually appealing. The graphic language of the app, filled with shades of pastel and minimal illustrations, sets it apart from the usual, overwhelmingly crowded-with-info applications in the category. Also: It doesn't require you to pay to use most in-app features. Win!
2. Moneycontrol
If you've been looking to trade or invest in stocks and mutual funds but don't have the faintest idea of where to begin, Moneycontrol's finance app is for you. First off, it lets you create your own portfolio on the app, which is fairly simple. It also tracks all your investments and gives you suggestions on whether you should buy more of/sell your stocks. It sort of breaks down the exclusivity of investing, and makes it more accessible, especially to those who've been daunted by the stock market in the past.
3. Splitwise
We all have that one friend who refuses to pay their share, because, well, they forgot. (Or so they claim!) And hey, it's awkward bringing it up. Our say – for all your money woes that involve other people, you need to download Splitwise. All you need to do is create a group with the people you're brunching with, or sharing an apartment with, add in your expenses, and let the app do the rest. It'll tell you who owes who how much, the total group spending, and everything in between. So long, fighting about who paid (or didn't pay) for the bottomless mimosas!
4. Income Tax Calc India
Say 'aye' if you've ever been stumped by the sheer complicatedness of income taxation. Well, same. And if you're just about ready to commit tax fraud because of how annoying the whole process is, do yourself a favour and download Income Tax Calc India instead. With an easy to use interface, the app ensures that your income taxation process is a breeze, by literally calculating it in seconds. And we'd just like to say – thank you, internet!
5. Investmate
Okay, so this one isn't technically a finance app. But it does help. Investmate teaches you every single thing you need to know about investing, and it does it in a way that doesn't make you want to hit the snooze button. It's comprehensive, it's got a fun interface, and it's also personalised. And look at it this way – it'll have you one step closer to financial freedom.