Which Movie To Watch According To The City You Miss
Caution: major wanderlust ahead
Even though you've spent almost the entire year cooped up within four walls, it doesn't mean you can't taste the joy of travel. While the experience of travelling to a new city, eating its local food, shopping in small boutiques and breathing in its air is an unparalleled feeling, we're taking you one step closer. All you need to do is grab a comforter, light up a scented candle (we mean three) and put those devices on airplane mode.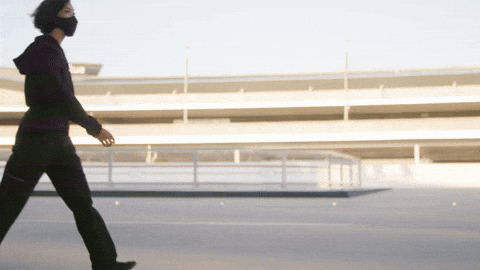 Whether it's London, Paris or closer home, Mumbai, cinema has gifted us with gems that capture the essence of these cities at its best. Ahead, we've rounded up five movies that will fill the gap of wanderlust that 2020 has engraved.
If you're missing New York, watch When Harry Met Sally
An iconic and classic rom-com starring Meg Ryan and Billy Crystal, this movie that released almost 30 years back romanticises NYC in a way like no other. From sun-dappled strolls through the city and passing by the popular landmarks and museums, When Harry Met Sally has become a bedrock of New York-based entertainment through the years.
If you're missing London, watch Notting Hill
Featuring Julia Roberts and Hugh Grant, this movie has a glossy charm of its own. Built as a fashionable Victorian suburb, Notting Hill's colourful doors and flower markets are the just the right ingredients you need to get a taste of London. The movie is a tear-jerker in its own right packed with incredible performances, soundtracks and did we mention, a dreamy storyline!
If you're missing Mumbai, watch Wake Up Sid
Very few Bollywood movies put the setting at the forefront. But at the helm of the creative vision of Ayan Mukherji, Wake Up Sid captured the beauty of Mumbai like never before. From the discomfort of bazaars on a humid day to the freshness of Marine Drive, the movie presents the city down to a T.
PS. The rainy scene at the end is everything.
If you're missing Paris, watch Midnight In Paris
Directed from Woody Allen's rose-tinted lens, Midnight In Paris is a blend of whimsy and wisdom. Taking you back to the glamour and ambience of Paris in the 1920s, this movie is not only a visual treat to the eye but also a puzzle to the brain. From walks beside the Seine to showing why it's called the city of lights; the movie will fill you up with a solid French dose.
If you're missing Rome, watch Roman Holiday
Starring the irreplaceable Audrey Hepburn (who won the Academy Award for her performance in this movie), Roman Holiday narrates the story of a princess who sets out to see Rome on her own. The movie not only introduced the world to Hepburn in 1953 but also the Italian style of travelling—Vespa.
Which movies are you watching?
Photographs: Instagram