7 Shows & Movies To Binge-Watch On Netflix, Disney+Hotstar & Voot Select This December
Our Christmas and NYE plans are sorted
December is here, and you know what that means, right? Another month of spending your time indoors, of course! If you've made it this far in 2020 without losing your mind in quarantine, pat yourself on the back and treat yourself to a bunch of new shows and movies during the holiday season. From comedies to intense thrillers, there's a lot to add to your December binge-watch list this month. So, grab a bowl of popcorn and let's get started.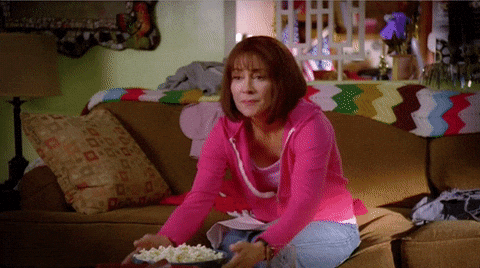 1. The Prom on Netflix 
Out on: December 11
With a stellar cast including Meryl Streep, Nicole Kidman and James Corden, this movie is not to miss. The premise? After an Indiana high-school student, Emma Nolan is banned from attending prom with her girlfriend, four New York City Broadway stars put up a prom of a lifetime for her.
2. Godmothered on Disney+Hotstar 
Out on: December 4
Perfect for watching on Christmas Day with your family, Godmothered tells the story of Eleanor, an amateur and inexperienced fairy godmother-in-training, who upon realising her profession is facing extinction, decides to show the world the importance of having fairy godmothers. After she receives a letter from a distressed 10-year old girl, she tracks her down only to find out the girl is a 40-year old single mother.
3. Bhaag Beanie Bhaag on Netflix
Out on: December 4
We're excited about this one. The comedy series revolves around Beanie Bhatnagar (played by Swara Bhasker) who runs away from her comfortable life and wedding to pursue her career as a stand-up comedian.
4. Your Honor on Voot Select
Out on: December 7
Bryan Cranston is back as the lead on a series, Your Honor, and this time, he breaks bad as a judge, who goes to great lengths trying to cover up a crime committed by his son. Each episode will be released weekly.
5. The Stand-In on Netflix 
Out on: December 16
Love comedy movies featuring Drew Barrymore? Then you have to watch The Stand-In as she plays a double role in the film. After getting caught up in a potentially career-ending scandal, comedy star, Candy (played by Barrymore) trades her place with a stand-in (also played by Barrymore) who has just gotten out of community service for tax evasion. The stand-in takes over Candy's life while the real Candy hides in a mansion.
6. Euphoria: Trouble Don't Last Always on Disney+Hotstar
Out on: Dec 7
Sorry, Euphoria fans. This isn't a second season to the hit show but a special Christmas feature. The episode follows Rue (played by Zendaya) celebrating Christmas right after she was left at the train station by Jules.
7. The Midnight Sky on Netflix
Out on: Dec 23
Directed by and featuring George Clooney, The Midnight Sky is a post-apocalyptic movie, which tells the story of a lonely scientist in the arctic, Augustine who takes up the task of preventing a team of astronauts from returning to a global catastrophe on Earth.