10 shows & movies to binge-watch on Netflix, Amazon Prime Video, Disney+Hotstar & Voot Select this September
Another month, another marathon
Now that we have very comfortably slid into this phase of new normal, it's a no brainer that movies and TV shows have become our new BFFs (for real). And just in case you're searching for some new friends to laugh with and cry to in the month of September, then we've got your back.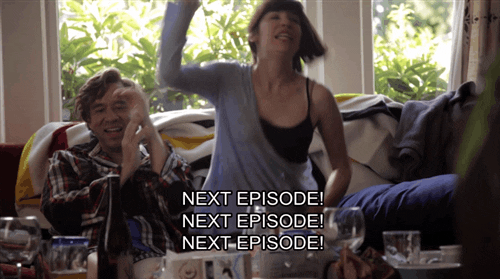 Grab a hot cup of your favourite beverage, sit back, relax (and yes, go ahead and become a blanket sushi). Here's presenting our pick of the movies and TV shows coming your way this month (which already looks pretty great):
Cargo on Netflix
Out on: September 9
Bollywood might still be cracking the code on how to perfect the sci-fi genre but something about this movie sounds promising. Starring Vikrant Massey and Shweta Tripathi in the lead (and Konkana Sen Sharma making a cameo), Cargo narrates the story of a spaceship where the souls of the dead are reincarnated for another life. The movie taps into the Indian mythological issues of life and death.
Secret Society Of Second-Born Royals on Disney+Hotstar
Out on: September 25
Who doesn't love some royal family drama which is often a reality escape in disguise? Secret Society Of Second-Born Royals, an exciting and cinematic movie will fill you up on just that. Expect the allure of royalty with the action-packed adventures of superheroes-in-training. Here's an insight into it: Sam, a teenage royal rebel second in line to the throne of the kingdom of Illyria discovers she has super-human abilities and is invited to join a secret society of similar extraordinary second-born royals charged with keeping the world safe. Will they complete their responsibility?
Utopia on Amazon Prime Video
Out on: September 25
In this drama web series, a group of young adults get a hold of a cult underground graphic novel. Now they are burdened with the dangerous task of saving the world. Will they do it?
Bad Boy Billionaire: India on Netflix
Out on: September 2
Ever wondered what went down in the lives of the infamous tycoons like Nirav Modi, Vijay Mallya, Subrata Roy and Ramalinga Raju? Then make time to binge-watch this investigative docuseries that explores the greed, fraud and corruption which built up and ultimately brought down these billionaires down. With an intriguing storyline that reveals everything part by part, you'll be left wanting for more.
The Third Day on Disney+Hotstar
Out on: September 15
Divided into two parts 'Summer' and 'Winter', The Third Day is a mini-series packed with drama and mystery that follows the journey of man and a woman as they make separate journeys to a mysterious island off the British coast. When a strong-willed outsider comes to the island seeking answers—it causes a battle to decide its fate.
Holly Slept Over on Amazon Prime Video
Out on: September 18
We all love a good, gripping romantic drama which gets even better when a third wheel is involved. Holly Slept Over narrates the story of a couple, Audrey and Noel whose marriage has lost all its spark. However, things take an exciting turn when Audrey tells her husband that she slept with her college roommate, Holly. What will happen next?
The Comey Rule on Voot Select
Out on: September 27
If you love political drama, then this one's for you. A 2-part, 4-hour-limited series, The Comey Rule explores the relationship between FBI Director James Comey and President Trump during the first months of the Trump presidency. Are you ready to see the aftermath from a new perspective?
Enola Holmes on Netflix
Out on: September 23
Loved Sherlock Holmes? Now hop on and set yourself on a journey with his lesser known sister, Enola Holmes who's out on a quest to find her missing mother. Played by Millie Bobby Brown of Stranger Things fame, Enola uses her skills to trick her big brother Sherlock, while she helps a runaway lord and finds her mom.
Filthy Rich on Disney+Hotstar
Out on: September 22
Step into the lives of a super-rich Southern family, the Monreauxes in which wealth, power and religion intersect – more correctly, collide – with outrageously soapy results. When Eugene dies in a plane crash, his wife Margaret is left alone to take charge of the family business. However, she is stunned to learn that he fathered three illegitimate children, all of whom are written into his will. Now, Margaret must use her business savvy and Southern charm to control her newly legitimised heirs, whose very existence threatens the Monreaux family name and fortune.
The Social Dilemma on Netflix
Out on: September 9
We have a confession to make. We love that time of the day (even if it is for two minutes) when we just lounge around the house and leisurely (read: mindlessly) scroll Instagram. Do you relate? Then The Social Dilemma is for you (and us). Watch as expert weigh on the impacts of social networking and how we are being manipulated by it.
Which movies and TV shows made it to your binge-watch list?