If I am being perfectly honest, I barely have a grip on the universe that I exist in, and most days I am getting through by pegging my survival on large doses of caffeine (alarming, I am aware) and cute doggy videos.  So I am not very well-versed with the Metaverse (you see what I did there?). For this piece, I did my research on what is described as a 'virtual environment' where you can go inside instead of just looking at it on a screen. The Metaverse is created by Facebook's (now Meta) owner Mark Zuckerberg who hopes to create an immersive world where you can be whoever you want to be in the form of a digital avatar. People can meet, work, shop and play using virtual reality headsets, augmented reality glasses, smartphone apps, or other devices.  
It's cool for the gaming space, and for those who are into gaming–they will have a virtual experience through AR tools and feel movements or sensations through haptic technology. And that I could wrap my head around it. But certain experiences like shopping or going to a concert, yeah, I don't think it's anything like the real thing. Sure, I can attend a Justin Bieber concert in a virtual world and my digital avatar will enjoy the perks of seeing him perform live (in her metaverse), but the real me is going to be at home in pyjamas. Honestly, I could just watch a Youtube video and I imagine it might be very similar. My digital avatar could go shopping, indulging in expensive new sneakers out but when I come back to my room, I won't find them in my real wardrobe, which just sucks. The world is your oyster in the Metaverse. But it's merely an experience made for your digital avatar and far from reality, which makes me wonder–what's the point of it?
While the Metaverse is yet to open up, given that it requires so much to be functional, but its craze has already caught on. So much so that it's given rise to some bizarre and frankly worrying instances. From getting married to investing in real estate, we give you a lowdown of them all.
1. Marriage
A Tamil Nadu couple recently tied the knot in the metaverse, that too with a Harry Potter theme, and became the first Indians to have a metaverse wedding.  But here's why they chose to go the meta route. Due to COVID-19 restrictions, the couple couldn't invite more than 100 guests, so they chose to get married virtually and have 2,000 invitees attend the ceremony through their smartphones, laptops or tablets. The bride's father had passed away some time ago, and in a gesture (I am not sure how I feel about it) her husband created a digital avatar of the father to attend the wedding too.
2. Sexual Assault
Thought women weren't safe only on planet Earth? Well, you thought wrong. Sadly, we aren't even safe in the Metaverse. Women are being groped and sexually assaulted by men in the metaverse–it's so depraved and stupid we can't even understand it. Following several users raising concerns about sexual harassment and assault, Facebook has created a personal boundary tool that will allow users to be at a distance of nearly 1.2 meters from other avatars. But what's actually needed is a tool to cleanse people's minds.
3. Buying/Selling Real Estate
We've reached a stage where real estate in the virtual world is being sold for millions of dollars. You might not own an expensive property in the physical world but in the metaverse, you can host a party on your private island with other avatars–fun for some, kinda strange to us!
4. The Possibility Of Smelling Scented Candles
When Facebook (now Meta) hosted the annual Connect conference to explain the company's plans of building the metaverse, Vishal Shah, CEO of metaverse products also touched upon how IRL brands could benefit from it. He sat down in a virtual coliseum with Jackie Aina, founder of lifestyle brand Forvr Mood to explain the concept. But here's the catch–this label sells scented candles and room sprays, which begs the question: how do you smell anything in the virtual world? It's a challenge that many virtual platforms haven't found a solution to. If Meta cracks this, it would be revolutionary tho. For now, how exactly are we working on a scented candle in a digital world? Questions, questions.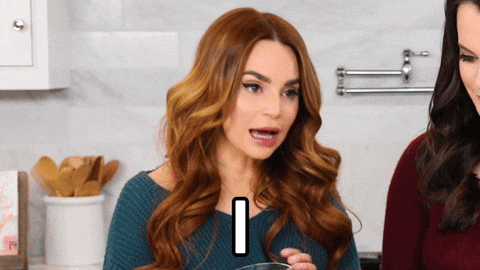 5. Even Cattle Have Access To The Metaverse…
This keeps getting more bizarre and well, more bizarre. A Turkish rancher has fitted cows with virtual reality headsets to make them think they're on green pastures, resulting in them being "happier" and producing more milk. While it sounds like the plot of the film, The Matrix, it's actually working. The rancher claimed that the cows produced 27 litres of milk as opposed to 22 litres. The animals are still getting exploited in either case, so where do you draw the line?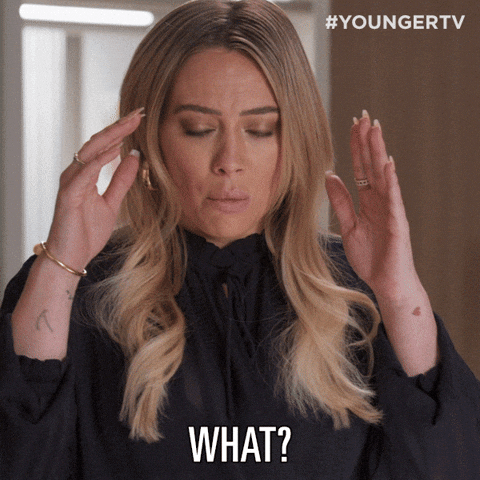 The metaverse might be the future but if this is what's going down in it, I don't see myself being a part of it. What do you think about the metaverse? Share your thoughts with us, we would like to know.
Feature image via Getty Images, Thumbnail image via TardiVerse
Oh by the way, if you are looking to get away for 14th February with your partner, here are some luxury romantic getaways.