BLACKPINK is the revolution! These are not merely lyrics from their song. This quartet from South Korea that debuted in 2016 really lived up to this statement. BLACKPINK made their space in everyone's playlist with their girly pop theme and groovy beats. Since the group's debut, they have gained massive popularity everywhere, be it on social media or YouTube. These girls (Jennie, Jisoo, Lisa and Rosé) have smashed multiple records and charted on the most-played list time and again. Today BLACKPINK is celebrating its seventh anniversary. Over the years, this K-Pop group has made a significant impact on the pop world for their talent but also in the fashion industry.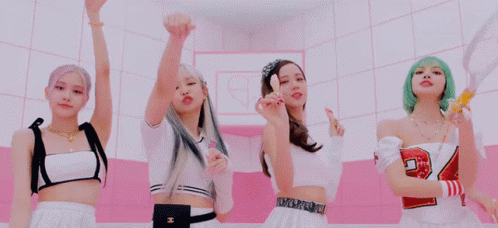 Yes, their music is always shuffling on our playlist, but the fashion served in these is one of the standout features for the fans, aka the Blinks. BLACKPINK's style squad is never shy about going all out and experimenting. Over the years, these girls have adopted multiple aesthetics and themes that have moved with their careers. When the ladies first arrived on the scene with singles like Whistle and Boombayah, they nailed the streetwear trend – the clothes were snappy, flamboyant, and colourful with charming outfits that had a schoolgirl feel to them.
Over their different eras, the foursome has frequently donned synchronised ensembles in similar colours for their public appearances, which is a win-win fashion strategy inspired by numerous female groups before them, like Destiny's Child, Fifth Harmony, TWICE, and TLC. Apart from these videos, the members of BLACKPINK have created their own personal aesthetic and styles, from their on-stage appearances to their off-duty attires, keeping the Blinks hooked on what the girls will wear next.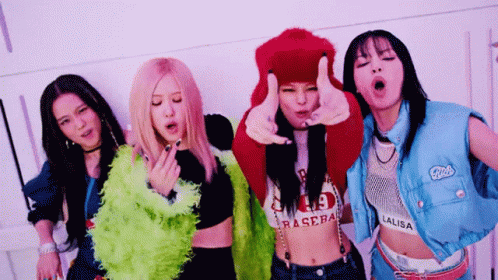 In 2023, the girls are being hailed fashion icons with numerous high-end brands under their belt, be it Jisoo gracing the first row at the Dior show during Paris Fashion Week, Jennie for Chanel, Rosé as the face of Yves Saint Laurent, or Lisa for Celine. Their fashion journey has been iconic and these are some of the most noteworthy moments from their fashion evolution:
Debut Era (2016)
The girls coordinated in red, white, and black schoolgirl-inspired outfits for one of their first public appearances as a group at the 2016 Melon Music Awards.
SBS Gayo Daejeon 'Battle of the Bands' (2018)
The members wore interesting ensembles on the red carpet that were unified by leather details that matched Lisa's black biker jacket.
8th Gaon Chart K-Pop Awards (2019)
For the Gaon Chart K-Pop Awards stage performance, BLACKPINK opted for a monochrome colour scheme.
Coachella (2019)
Blackpink's Coachella performance was a historic moment for the K-Pop industry. It was the first time a K-pop girl group had headlined this music festival. And the girls didn't disappoint; they lit up the stage in black, silver, and white outfits that perfectly reflected the desert heat.
MTV Video Music Awards (2022)
At the 2022 MTV Video Music Awards, BLACKPINK made their American awards show debut in only the most expensive way. Jisoo donned a long, flowery Dior gown, Rosé impressed in a turtleneck minidress from YSL; and Lisa opted for a Celine jumpsuit.
Coachella (2023)
BLACKPINK turned up the heat with an extensive concert costume set ranging from feminine to bold as they made their return to Coachella (aka Pinkchella) this year. The Pink Venom singers arrived wearing Mugler-designed pink looks. While Lisa wore her corset top with flared trousers that had thigh cut-outs, Jennie rocked a corset that revealed a little of her underbust. Rosé channelled a minidress, while Jisoo opted for a miniskirt.
Also, read K-Pop Idols Takeover Luxury Fashion Maisons