As the temperature drops (here's hoping) and cuffing season is officially declared open, the single among us might seek a little bit of company – and for those of us who wants to ride solo- a sensual read might be the right choice. Mainly because it requires almost no emotional investment and lots of pleasure. Romance continues to be best-selling genre in every field, be it movies or books and with good reason. People love to live that little fantasy for a few hours, jumping from relatable characters to interesting plotlines. A well-worded quote or action done by the main character can leave you with plenty of thoughts long after you've shut the book.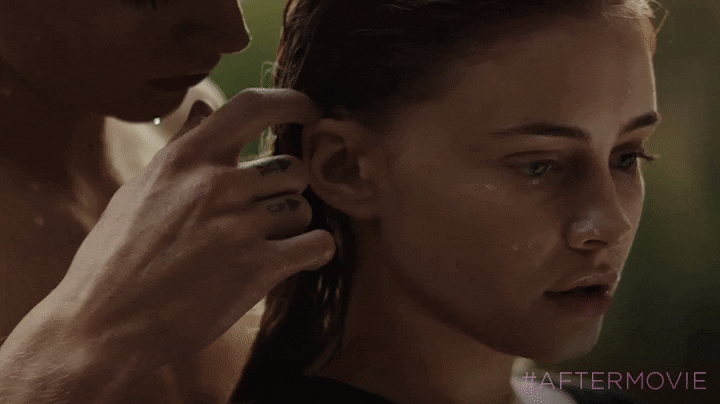 Most of our single hearts crave that magical romance appeal in real life and when left bereft (almost constantly) we turn to binge-watching Bridgeton on Netflix, or pulling an all-nighter reading a romantic saga (and more). We have all been guilty of the one more chapter greed and sleeping at 6 am. Slow burns or enemies to lovers, the romance book's tropes might be as old as time but it continues to charm us. And while romance is great, we love ourselves some hot and heavy action. The main characters jumping into the sheets for a sweaty session has us wanting one for ourselves as well. After a long day, it's time to slip into a lacy black number you've been saving for far too long and pour yourself a glass of wine. Let your fingers do the work while your mind conjures up graphic images of fictional men with the face of an angel and the demeanour of a devil. Honestly, it's time well spent, much more than with that date who just won't reply to your texts.
5 Erotic Books For The Thirsty Soul
Twisted Series By Ana Huang
Everyone on the internet is a huge sucker for billionaire romances- serious men whose boardroom conversations are a display of determination and grit. Their sensitive side only comes out in the bedroom, where multiple orgasms are guaranteed. Read about these 4 girlfriends (Ava, Bridget, Jules, and Stella) find the love of their lives in twisted situations in these erotic books. Would recommend reading it in order to enjoy all the storyline and spin-off fun. Twisted Love + Twisted Games + Twisted Hate + Twisted Lies in that order.
The Fine Print By Lauren Asher

A Disney trope with the right amount of spice. Fan favorite enemies-to-lovers trope with a hot-headed male lead. As told by the author herself, this is all for our misunderstood villains. But don't we all love bad boys?
From Blood and Ash by Jennifer L. Armentrout
The slow-burn romance between Poppy and Casteel is amazing, making it truly one of the best erotic books worth reading. This fantasy romance novel is not only trending everywhere but was also named the Best Romance Book of 2020 according to the Goodreads Choice Awards. And while the romance might be great, we know it's the passion that has us hooked.
Ugly Love By Colleen Hoover
Readers who want to be entertained and captivated by a slow-burning and spicy romance will absolutely adore the smooth transition between each character in every chapter. And nobody writes smut with a plot better than Colleen Hoover. This book is for anyone who enjoys a whirlwind of emotions from the author's amazing writing.
It Happened One Summer by Tessa Bailey
If you love opposites attract romance books, then is an erotic book for you. Brenda is the grumpy sea captain who immediately dismisses Piper, the city girl who's lived off her step-daddy until she was cut off. Only there's no escaping her in the small, seaside town, and soon it's the very essence of Piper that has him falling hard.
Brb. Cries in single.