All those who think that beauty editors only try and test products that they get in PR kits, which BTW is A LOT, need a reality check.I spend an obnoxious amount of money buying international beauty products that aren't directly available in India! In short, I am a beauty junkie and if you think I might be a bit of a  hoarder, you won't be too off the mark. TBH, it wrecks my monthly budget leaving me with little to sustain on. But please I prefer radiant, glowy skin over fruits and food.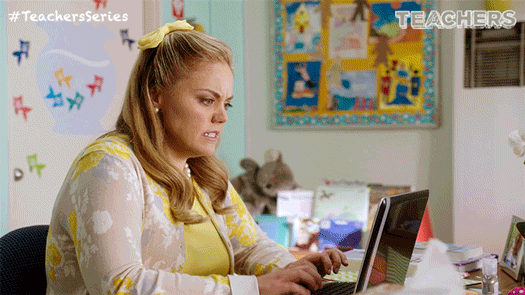 While I spent 18 months of the pandemic trying and testing homegrown brands, the last few months I splurged on international beauty products now that a few e-comm platforms have resumed their international shipping. These are purchased through credible online channels that deliver to India. So no more coaxing your cousins and aunts living abroad to shop for you! Here's a list of my best buys I am ready to put all my money on. 
P.Louise 'Base'ic Winter Edition Collection
For those who don't know, P.Louise eye bases are the IT products. It's called the 'world's best eye base'… and believe me, there's no lie in that claim. I ordered a combo-pack containing four cream-based eye bases in pastel shades. Though I wasn't a cream-formula fan, I confess that I am converted now. Their pay-off is amazing, are easy to blend, and can be used individually as eye shadows without dabbing powder over them. My summer looks are sorted!
Ole Henriksen PHAT Glow Facial
I am using Ole Henriksen Banana Bright Eye Cream and there's no under-eye product that has worked its magic on my dark circles like this one. As this was a satisfactory purchase, I took a step ahead and bought its PHAT Glow Facial.
Have you heard about the much talked about red carpet facial that celebrities take just before a crucial public appearance for instant radiance? PHAT Glow Facial is that in a bottle! An exfoliant that gives plumper skin in 10 minutes, IT DOES what it promises. It is a bit of an investment but you'll be amazed at the results.
Glow Recipe Avocado Eye Cream
I am obsessed with under-eye products; or more so, I need them desperately. Apart from its cute packaging and glass bottles, Glow Recipe's reviews made me buy its Avocado eye cream and I am glad I did.
I like avocados in skincare, so this purchase was all boxes checked for me. It comes with a small spatula so you don't need to dig in the jar every time. It's lightweight but hydrating so makes for a perfect addition to my PM routine. It's not too expensive but additional shipping and customs costs might add to its price. Pro tip: order it with a chunk of other stuff when you're planning to go on an international beauty product shopping haul.
The Ordinary AHA 30% BHA 2% Peeling Solution
I have yet to come across a beauty enthusiast who hasn't tried or recommended a The Ordinary product while recommending international beauty products to invest in. With cult-following and positive reviews, I too gave in to the hype and ordered a bunch of products from the brand.
If you tend to convert the price into INR, this one won't shock you with its prices as most of them are under Rs 2000. Now, this is affordable, especially for a brand that's known for its effective and potent solutions. I might not be completely convinced with a few of its other products, but the AHA-BHA peel has earned its forever position in my beauty routine. It smoothes the skin and evens out the texture… What else are we here for?
NARS Cosmetics Liquid Blush
TBH, I have been a fan of this brand since the time they launched a shade called Orgasm, and a cousin bought me a multi-purpose stick in that shade. For the longest time, that stick was all I had in my makeup kit. Just one swipe on eyes, cheeks, and lips and done!
So I gave in and ordered its liquid blush in shade Torrid and it's the most beautiful coral blush I have used. Just a drop is enough to render a healthy pop of colour to the cheeks. It blends easily and gives a natural glow to the cheeks. This one is definitely recommended! 
Images via: Pinterest