It's 2020 and there's a nationwide lockdown. My only source of entertainment? Watching all the shows and films I never got a chance to binge on. But when that roster got exhausted, I needed a new one to start. Swooping in with some drama was a dating reality show Love Is Blind and that got me and the rest of the world hooked.
What makes Love Is Blind such an addictive watch is its plot line (wafer thin, really) coupled with the fact that we all were starved for entertainment. And let's not forget how it gave hope to many single people stuck indoors of finding love in a hopeless place. So here's what the series is about. It's a social experiment, in which single men and women enter in the hope of finding love. They date each other for 10 days in a speed-dating format in different "pods" separated by a wall. So they can talk to each other but not see each other. It's love purely based on emotional connection as opposed to physical appearances (a refreshing concept TBH). Whenever they decide, the men are able to propose to the woman they want to marry, and thereafter, their relationship is put to test for a month until the day of their marriage where they can choose to seal their fate with yes or no at the altar. It worked out for two couples in the first season (who are still married till today), thus proving that this social experiment does work.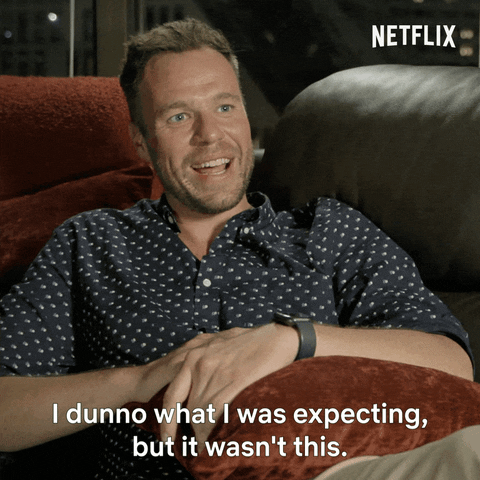 Now, every reality show has some good people and some bad. In Season 1, Jessica Batten was the villain whereas, in Season 2, the role is played by Abhishek "Shake" Chatterjee. The second season saw two couples' fate ending in marriage, a sweet moment which should have ideally been the highlight but it was overshadowed by Shake for all the wrong reasons, which makes him one of the most disliked contestants on the show. If you haven't guessed already, yes I'm about to diss this guy and there are spoilers ahead.
View this post on Instagram
Shake (a vet by profession, a wet blanket on enthusiasm by personality) connects with Deepti Vempati, an Information Data Analyst, and proposes to her. She accepts his proposal at the beginning but by the end of it, it's a hard no at the altar from her end and I couldn't have been more happy and proud. "I deserve somebody who knows for sure. So I'm choosing myself," she says. You go, girl!
View this post on Instagram
The events that led to her decision are justified for sure. Shake went about making very vile comments on Deepti but TBH, I had my reservations about this guy from the very beginning. As someone from Gen-Z, I strongly disregard the concept of cancel culture but Shake had me doing the opposite with his extremely (and I mean extremely x infinity) cringe-worthy moments! Here are some instances from the show that are wrong on every level and I hope we all learn how to never be like him or date someone like him.
1. He Didn't Understand The Assignment
The idea of Love Is Blind is to match with someone based on your emotional connection, so how you look is out of the question. But Abhishek didn't get the plot and he made it very evident from the first episode itself when he indirectly asked Deepti how much she weighs while chatting in the pods! "If we were to be at a music festival, do you like being on the guy's shoulders?" Shake asks her. To which she says, "Yeah, you're up for the challenge? You can pick me up?" "Yeah, but will I have trouble picking you up?" says Shake. I'm waving a red flag all over this comment while simultaneously picking up my jaw from the floor in disgust! Being the no-nonsense person she is, of course, Deepti called him out for his inappropriate statement. But she went ahead and accepted his engagement proposal later because Shake did admit his fault in the next episode and showed some change. It's like Deepti's brother said post the show on his Instagram, "She continued to see the good in people." And frankly, I too began to think this guy might show some change. Until we watched the show till the end and learned the truth.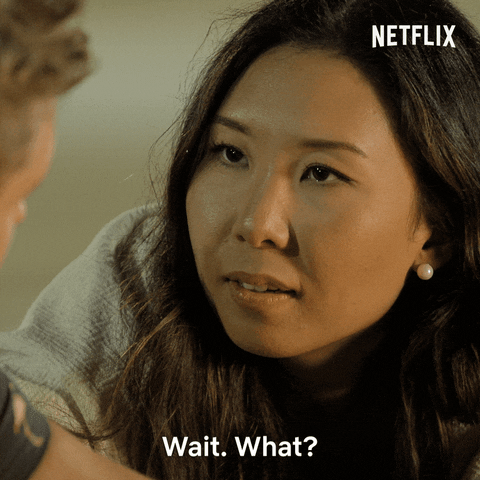 2. He Disrespected Deepti Throughout The Show
Shake makes it very clear that having an "animalistic attraction" towards his partner is super important in a relationship. Before he said it to Deepti, he went about talking about it to other contestants on the show. "I'm not physically attracted to her. It feels like I'm with my aunt or something," he admitted to Jarrette in one of the episodes. But even after he opened upto Deepti about it, he continued insinuating to other contestants saying that being with her is like hooking up with a family member. It's okay to not be physically attracted to someone. But the way he went around talking about Deepti to everyone else isn't cool at all and she certainly deserves better.
3. Contradictory To His Beliefs The Entire Season, His Actions Towards Deepti Were More Than Affectionate (Borderline Creepy)
One of the most awe-worthy moments on the show is the reveal–when the couple finally get to see each other to know who they're about to marry. But Shake managed to ruin this moment too. The first thing he did on seeing Deepti is grab her ass, breaking the highest point on the cringe factor scale and leaving me disgusted more than ever.
4. If Nobu Is All He Cares About, He'll Certainly End Up With No-Boo
When Deepti respectfully declined to marry him, you could see the embarrassment in his eyes. Despite claiming he's absolutely okay with how things turned out at the end, his actions said otherwise. I guess Shake's ego couldn't handle it as he acted like everything is okay, began dancing to the beats of the drums, and said he's already made reservations at Nobu. Sure, Shake. You certainly handled the situation well. Super mature.
View this post on Instagram
5. Deepti Isn't The Only Woman He Disrespected
During the reunion episode, which brings all the participants after a year of the show's filming to hash out everything and clear the air, Shake constantly tries to defend himself and speaks more about fellow contestants' relationships as opposed to his own even when nobody asked him to. Much like my fufaji. He also defends his beliefs on the importance of physical attraction and says that although all the women sitting there are beautiful, the only person he is physically attracted to is Vanessa (the co-host and Nick Lachey's wife) while Nick is sitting right there! "I wish I wasn't (physically attracted to Vanessa). The point is, it's not a choice. It's nature, baby. We're animals," says Shake. While everyone seated there was taken aback by his statement (and guts), I'm surprised no one got up to punch his face. Nick handled the situation like a star. "No, you treat animals. We're human beings," gave back Nick. Burn!
View this post on Instagram
6. His Idea Of Marriage Is Questionable
Shake referred to marriage and commitment as the "ultimate purchase." At this point, I don't have words. But I will point out one of his recent posts (refer below) which no doubt is true. But buddy, where were these thoughts when you were on the show? Rather than discussing how the girl sitting across the wall looked, you could have brought up these points given the fact you very well knew that the end game of the show is marriage.
View this post on Instagram
7. He's Not Sorry For His Actions
Look, I'm not saying he was the only bad guy on the show. Of course, there were other contestants that made terrible mistakes and judgments but at least they came forward and apologised for their actions. Shake, on the other hand, didn't, which is why he is so problematic. He also posted a video admitting he's not sorry. Ugh!
View this post on Instagram
Update: Shake has issued a personal and public apology to Deepti and her family for some of the things he said on the show. But it's too late now and the damage is already done!
While all these instances made the cut on the show, the girls did mention on the reunion that this was a "watered-down version" and a lot more was said. SMH! And in case you're still wondering why Shake shouldn't be on any other dating show or just not date in general, then take it from Deepti. She said it best–"You just don't know how to speak, especially to women."