The last few years have borne witness to more movies about women, and from our point of view. There has been a genuine attempt to pass the mic. Gangubai Kathiawadi, Mimi, Sherni, come to mind. Many female directors, producers and writers are also having a moment in the Indian film industry. It's great to see this progress but of course, the progress has been a long time coming, slow and we do have miles to go before we can safely claim equality. The deep-seated patriarchy that exists in our very roots playing out in Indian society and families has also permeated the film industry.
A toxic culture of creating barriers to entry, limiting access in key roles meant that a large part of the work force was dominated by male workers from DOPs to spot dadas. In fact, there was a law that allowed only male makeup artists on sets and didn't permit female makeup artists to even hold a technical license to work in films. It was only in 2014 that the Supreme Court lifted this ban. To a large extent, women have been excluded from roles behind the camera–we mean departments that deal with all the technical aspects. Something that is as crucial as lighting, where women aren't considered suitable for the job. Isn't it strange when films or shows portray women empowerment and representation on screen but not be inclusive with their own crew when producing it?
Enter Undercurrent Lab
Actor Richa Chadha, director Shuchi Talati and associate producer Tanya Negi made this observation when they were on the hunt for an all-female crew for their upcoming film Girls Will Be Girls. "We were on the hunt for female gaffers but realised there's just one or none in the whole country. The gaffer is the chief lighting technician on a set and is the head of the electrical department. The gaffer's job is to run a team of lighting technicians to execute the lighting plan for production," Richa shares. Without an established system that allows women to learn technical skills of lighting, these departments remain inaccessible to women and Indian sets remain less inclusive. "Some departments don't include women at all. So Tanya decided to design a program where we incubate girls, teach them the basics of lighting, get support from within the fraternity and see what happens if we train people to work in the industry," Richa adds. And that's exactly how they gave birth to Undercurrent Lab in a joint partnership between the Women in Film and Television Association, India (WIFT), and lighting and grip equipment providers in Bollywood 'Light N Light'.
So How Does The Undercurrent Lab Work?
Set up with the objective of introducing more female gaffers in Hindi films and making it an inclusive space, the Undercurrent Lab will focus on training ten women (who were selected after a rigorous interview process from diverse backgrounds) in lighting for cinema in its first year. It will start with a hands-on workshop, where the trainees will learn the art from gaffers and cinematographers from the industry. After the week-long crash course, the girls will be sent out on the field, to work on film sets as trainees. "This is completely free of cost. We are training ten girls out of which two will be hired on our Girls Will Be Girls crew because that's all the space that we have. But we are trying to get the other eight placed within the film fraternity," Richa says.
"We applied for a grant at Berlinale Talent Footprints in February this year to set up this Lab, and won! The 'Undercurrent lab' will give the opportunity of making a solid career in the lighting department in the film industry, to our ten candidates who have been chosen after a careful series of interviews," Shuchi adds. While the girls will be trained to become gaffers, it will also pave the way for them to move up the ladder and become a DOP if they wish to.
View this post on Instagram
It's All In The Name
The name Undercurrent Lab is an intentional pun. "Firstly, the word 'current' is in reference to lighting. And 'undercurrent' because sometimes things aren't what they seem on the surface, they're hidden. Women's talents are not in the limelight as much as they should be. I really feel if there are more women, whether in leadership or in politics, sports, or music, it will affect society. When I moved to Bombay, the coolest thing I saw on the back of rickshaws in Marathi was: If a woman is educated, she will progress. And it's so true. When you train women, the entire house changes. So, this is what we wanted to do. If we have more women in the film industry, we'll not have to deal with the 90s-style rape scenes that were shot gratuitously. Women will speak up and there'll be better working environments for everyone," Richa adds.
Why Start With The Gaffing Department?
"Because there are no women in the lighting department," Richa states. "There are women DOPs and ADs, women in costume and sound, now there are women who are sound recordists which wasn't the case 5 years ago. There are female boom operators and sound recorders. Everything is being done by them except for this one department. There's one female gaffer and her name is Hetal Dedhiya. I'm sure when the makeup dadas were disallowing women to become makeup artists in the industry, one of them would have a daughter who would say, "Even I want to be a makeup artist." And only then they must have thought how unequal and unfair it is. So, now we are trying to change that," she adds, hoping that women get equal representation in the future across all departments.
People Still Think Women Lack Physical Strength
It takes a lot of muscle power to carry and handle lighting equipment, and that's one of the reasons why people don't consider women for this job even today. But it's time the world moves past this stereotype. Have you been to the hinterlands of our country and watched the women draw water from the well and carry large earthen pots on their heads back home? And you still think we're incapable? It may seem tough but where there's a will, there's a way. And through the Undercurrent Lab program, women will be trained to do everything. It's a matter of practice and anyone can ace it!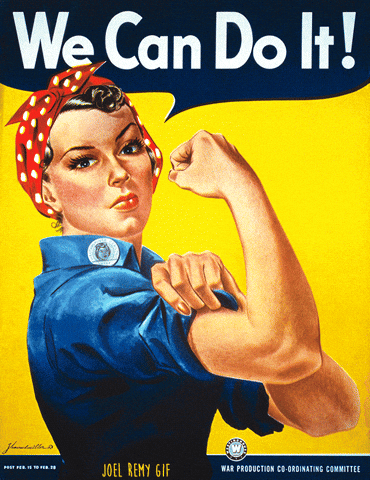 The Importance Of Female Gaffers Or Just A Female Crew
When films demand nude or intimate scenes, the presence of women handling the lighting for that scene just makes it easier and more comfortable for the actors. Ever thought about that?
"I've done a couple of films that have dealt with female sexuality in New York and I had the opportunity to work in a mostly female crew. And it's wonderful as it changes the entire atmosphere and performance of the actors. It's so comfortable and creates a safe space for them. Also, most of us as women are used to being in a male-dominated space in a crew. So we always have this guard. We're constantly thinking about whether somebody is watching, or are we going to be belittled, or will we ever be taken seriously. You have all these questions. And in a mostly female space, it's a collective. You don't have so many insecurities. And I wanted to create that safe environment for our film's crew. I'm not saying I want to segregate both genders. However, while society catches up, we can create some form of representation," Shuchi says.
Women are severely under-represented in the workforce, still face a substantial gender pay gap, and don't have much access to resources. Through Undercurrent Lab, Richa, Shuchi and Tanya are paving the way for a future that isn't just female but equal in the Indian film industry through this small step. As Richa rightly says, "Something small often leads to a big change."