It was a memorable day, the 6th of September in 2018. The Supreme Court of India decriminalised homosexuality. A bunch of friends and I headed to the iconic Kitty Su in Mumbai for my first queer party. It was there that I watched Rani KoHEnur enthrall a crowd. Sushant Divgikr, now a household name, is without a doubt a trailblazer—the face of Meta India, Forbes' Top 100 Indian Digital Creators Power List 2022—and one of the most loved queer TV stars is now on their way to the silver screen. Sushant is the first trans Indian drag artist to attend RuPaul's Drag Con and represent India for the second time in a row. We sat down for a conversation about the many things happening in their universe.
View this post on Instagram
ELLE: How did you discover Rani KoHEnur? What does she mean to you?
Sushant Divgikr: "I have always loved expressing myself through art, fashion, and makeup. Initially,  I never planned to do drag professionally. Back in the day, as a VJ, I used to do drag for some projects, and it would get me loads of compliments from people who loved my looks or my high feminine energy. Back then, the gender play of female and male voices had shock value and a wow factor. Some seven years ago, I was called to the Kitty Su in New Delhi by The Lalit to perform for their executives. The director of The Lalit, Mr. Keshav Suri, my now-drag mother, encouraged me to take up drag professionally. While coming up with a drag name, I knew from the get-go that I wanted an internationally recognisable one. I always knew that if I did drag, I would take it internationally. So, that's how Rani KoHEnur was born – in a nightclub. I have no shame in saying that my drag avatar was born in a club or a bar. That bar gave me acceptance, a family, and value; for everybody else, it might be a bar, but for me, it was a temple; it empowered me, paid my bills, and helped me realize that I'm a trans person. The entire art of drag gave me the greatest confidence in myself to be who I am, and it's taking me all these places".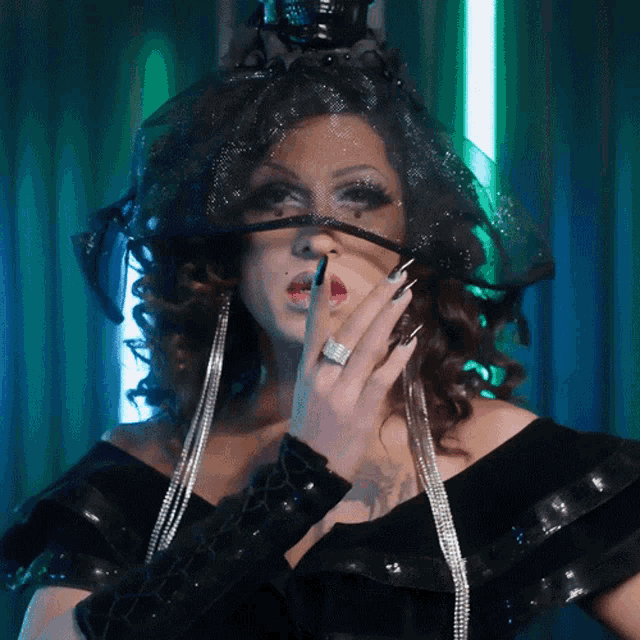 ELLE: You have a massive social media following; all these young queer kids, or as you say, "baby queers," are now showcasing their own talent there. How do you feel about it?
SD:  I will tell you one thing: when we were growing up, when we were like Gen Z age, in our 20s, people were accepting as well, and our generation was also supportive; it's just that we didn't have the visibility of social media platforms like Instagram, Facebook, etc. We didn't have a place to share it all. With all these networking sites, I think that it's very important that this generation use this privilege. You know what fills me with joy? All these messages from so many young queers who say they feel represented by my Meta billboard that's now all over Mumbai—is the idea that their parents seeing a larger-than-life trans person on a billboard on their commute means that their children have representation in mainstream media. Social media has created an environment where we can blossom as queer people. There will always be hate, but you know that can be permanently blocked out. You can share without fear—thanks to the ability to filter out comments and views, it's very easy now and I would suggest all the baby queers do not think much about the hate. I also want to applaud all these platforms for making a safer community for queer people. To all the baby creators who will one day have a massive following of their own, I wish them all the best.
View this post on Instagram
ELLE: This is your second time at Drag Con; what are your big plans?
SD: I will be wearing some of the best Indian designers that I've worked with. There is so much pride in donning their craft. It makes me feel more connected to my heritage, and there's always been an Indian element within me, whether it be in my performance or my looks: "Rani toh main hoon hi." The best part of big platforms like Drag Con is that they announce your country before announcing your own name. It makes me so proud of the fact that I've come a long way to put the art in front of an international platform, sharing the same space and rubbing shoulders with icons like RuPaul, Graham Norton, Michelle Visage, and The Spice Girls.
View this post on Instagram
ELLE: What is your sweet escape or what keeps you going in the midst of all this chaos?
SD:  As an artist, people only see the glamour; no one sees the other side. You know there are times when I have felt lonely or on the edge of bursting out. But what keeps me running and thriving is the love and admiration of my audience, the queer community, and my family, which is very supportive. Even after a long, busy day, I make sure to have at least one meal with them or call them to my vanity and have a nice conversation.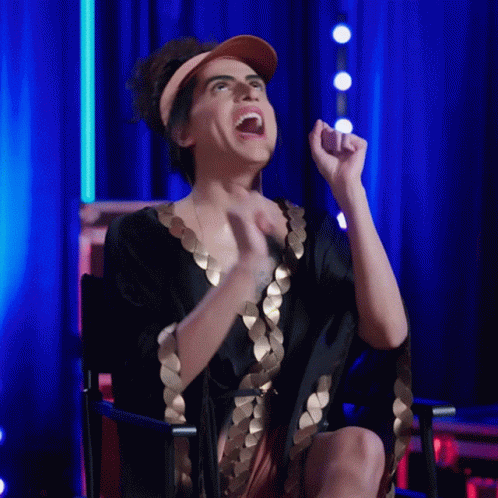 ELLE: You have a big screen debut coming up; how excited are you for it?
SD: I think it's about damn time! The queer community gets representation from their own people on the silver screen, not a cis person doing it. After 17 years, it feels like a very sweet victory for a trans-drag artist to get into mainstream films. I can't reveal much, but the makers have put together this wonderful film with a wonderful character that has never been done before. And I promise you, it will be magical to see it.
ELLE: What are your thoughts on "queerbaiting" and "queerwashing"?
SD: It happens! It has been happening, and it will always happen regardless! There will always be people who blatantly do it, people who discreetly do it, and people who are unapologetic about it. We can't do much about this; one should rather focus on integrity as an organization. After a point, people see through it—we as a queer community just have to keep doing our own thing. For instance, I've worked with brands that work with me throughout the year, not just during Pride Month. I mean, giving us work one month out of 12 months isn't a great way to support us, and masking your logos with some pride flags isn't going to bring us acceptance or empowerment because, at the end of the day, it's just capitalist bullshit. However, as audiences have become more intelligent, they see beyond the performative activism of simply changing your logo without taking any other action."
ELLE: You have achieved a number of milestones; what was your "Look, Ma, I Made It" moment?
SD: If I speak honestly, my first advertisement when I was 16 or 17 years old was the first time I got star-struck with myself. I try to celebrate my every achievement, like my first award function, my first music video, my first album, and my first big hoarding in Bombay. I cherish them all. But if I had to genuinely answer, it was my Times Square Billboard that filled me with so much pride; it made me emotional when I first saw it with my eyes; I couldn't stop crying with joy. I still remember calling my parents and showing it to them and feeling that they were so proud of everything that I had done; it was mystical.
View this post on Instagram
ELLE: Lastly, who is your style icon, and who do you look up to as an inspiration?
SD: For me, it has always been and will always be the legendary Rekha Ji; that lady carries herself with such grace. Whether it's her saree or her hairstyle, she always manages to turn heads. I always feel that if I can achieve even 2% of her aura, I will be blessed.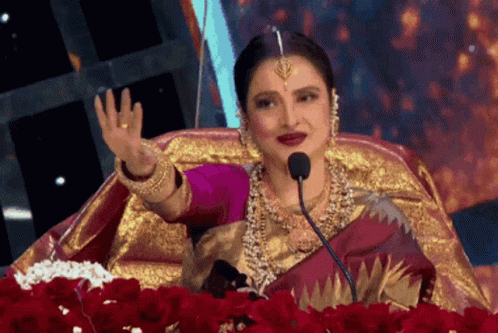 Also, read 6 Queer Culture And History Instagram Accounts You Need To Check Out RN