Think about K-Drama fashion, and you're likely to picture very colourful, vibrant, girlish image comes to mind. But K-Drama fashion book has evolved over time. All these characters have had an evolution when it comes to personal style and aesthetics. Whether they're on the good or evil side, playing lawyers or businesswomen, the ladies let their fashion do the talking.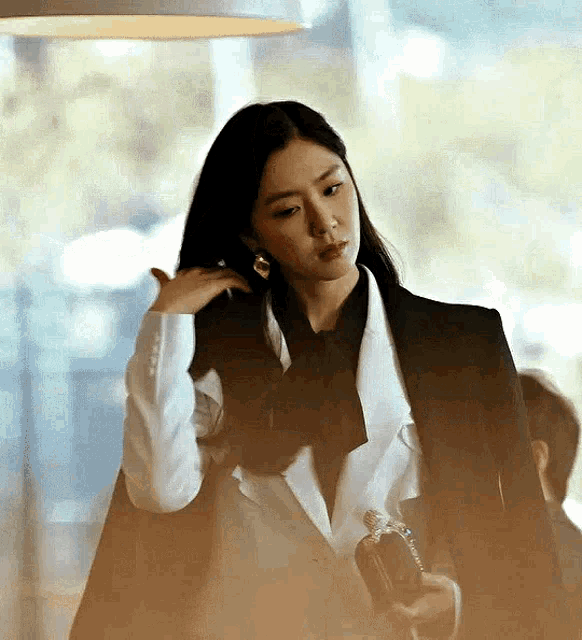 The style that has got everyone talking, with good reason, is feminine power dressing. Back-to-work fits never looked this sleek on our screens – it's obvious, the stylists behind these impeccable looks aren't here to play safe. Gone are those days of stereotypical skirts, they now don sharp-cut blazers & trousers.
View this post on Instagram
We all love Hong Cha-young's (Vincenzo) master cut blazers. I mean, she was the star of the show in every aspect. Viewers love to see these boss lady fits that add so much more to the fiery aura. The power dressing here is not limited to the basic monochrome or solid colour looks, the ladies love to play in pastels or pop colours to bring more life.
So, if you are looking to revamp your office fits, here are some of our favourite boss babe looks you can take inspiration from:
Jung Eun-chae as Goo Seo-ryung in The King: Eternal Monarch
Seol In-Ah as Jin Young-Seo in Business Proposal
Park Min-Young as Sung Deok-Mi in Her Private Life
Yoo In-Na as Kim Sun In Goblin
Jeon Yeo-Been as Hong Cha-young in Vincenzo
Park Eun-bin as Woo Young-woo in Extraordinary Attorney Woo
Son Ye-jin as Yoon Se-ri in Crash Landing On You