Think of luxury shopping and your mind instantly goes to the iconic Champs-Élysées in Paris or the high-end fashion district of Ginza, Tokyo and other such international fashion capitals. However, with the recent inauguration of the Jio World Plaza in our very own Mumbai, luxury shopping has found its newest haven in the city of dreams. Now, luxury shopping an opulent experience for its Indian consumers is at your doorstep. So get on your Vespa, zipping niftily though the lanes of BKC, and arrive at the Jio World Plaza in style.
View this post on Instagram
With the arrival of diverse luxury brands, here is a list of seven luxury pieces that deserve a spot in your fashion closet, available at the Jio World Plaza.
1. Bulgari Serpenti Necklace
A distinctive interpretation of Bulgari's icon of endless metamorphosis and unstoppable transformation, the Serpenti 18 kt rose gold necklace represents a captivating blend of timeless craftsmanship, iconic design and boundless creativity.
2. Gucci Leather 1953 Horsebit Loafer
The preppy-inspired Horsebit 1953 loafer in leather, since the introduction of its classic shape in the 1950s, has reigned, redesigned in new forms and materials. A must-have statement piece for your chic looks!
3. Louis Vuitton GO-14
The recently launched GO-14 calls on the expertise and savoir-faire of Louis Vuitton's ateliers, from the lambskin leather and gilded finishes to the bag's quilted exterior and refined interior details. The handbag is testament to the Maison's long-standing tradition of leatherworking craftsmanship, as clearly seen in the recent campaign starring LV's House Ambassadors.
4. Jimmy Choo Bon Bon Handbag
Part of the Diwali Capsule Collection starring Bollywood actor Ananya Pandey in its campaign, the handbag is exquisitely crafted in metallic Nappa leather. The contemporary bucket silhouette only adds to its appeal as a chic accessory, making it an irresistible statement piece to have in your closet, especially for this festive season.
5. Dior Ballet Flats
With ballet flats in trend this season, Dior's ballet flats, crafted in black quilted calfskin with cannage motifs are just comfortable and chic enough to make you stand out from the rest. The flats are distinguished by a distinct grosgrain bow in the front, adorned with a CD resin pearl inspired by the iconic Dior Tribales earrings.
6. Tiffany 1837® Makers Chain Necklace
The chain necklace features 18k gold links perfectly capturing the utilitarian spirit of the classic American design. The 24″ chain honours Tiffany's legacy of expert craftsmanship and is moulded to suit the modern man. Spotted on a suave Ranveer Singh, the chain is sure to elevate your chic look for sure!
7. Balenciaga Square Knife 110mm Pumps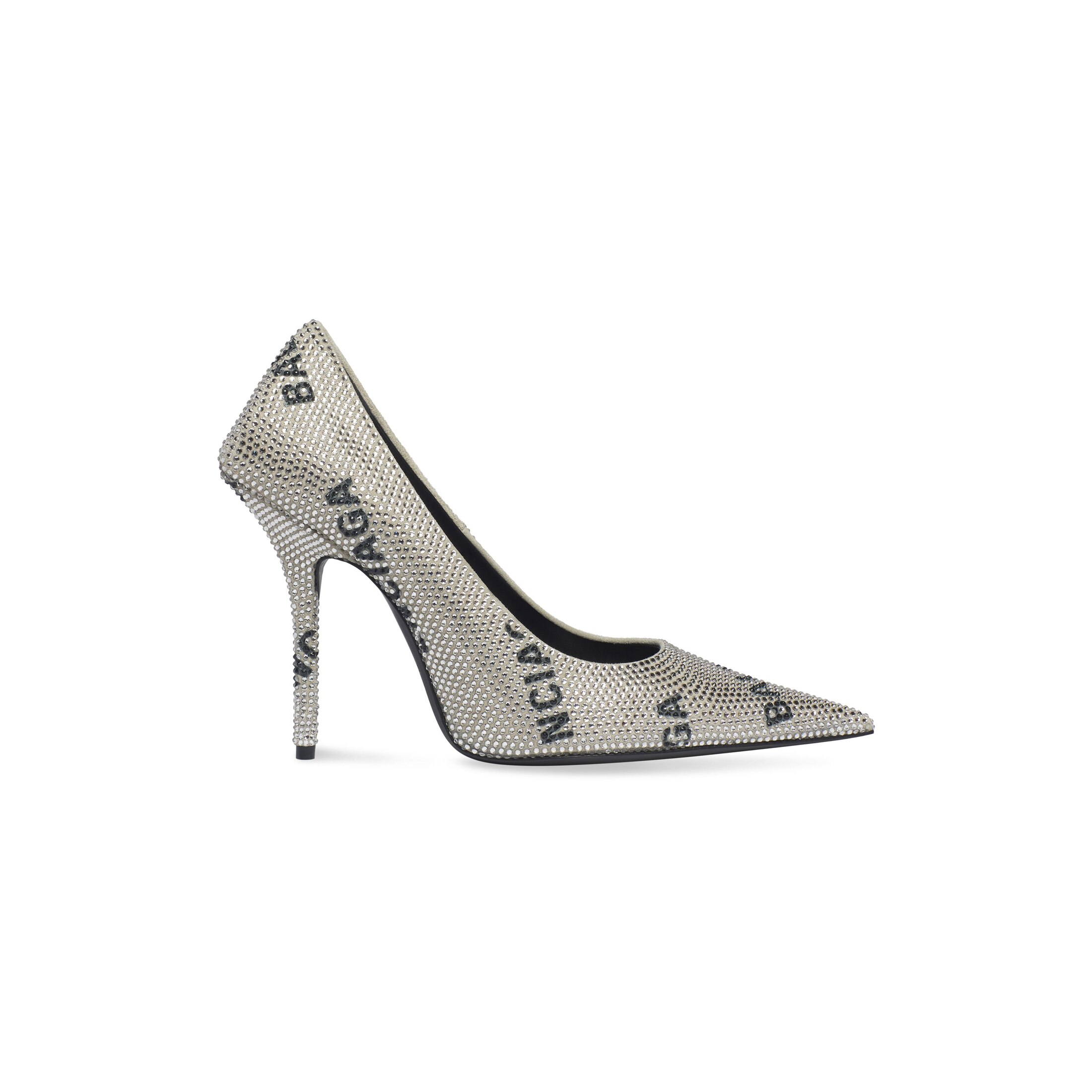 This light grey and black suede calfskin pump adorned with rhinestones and allover logo is Balenciaga at its finest. These pumps are a must if you like your fashion the maximalist yet elegant way!
Also read, Shine On: Must Have Fashion Accessories To Sparkle This Festive Season