Allow me to paint you a picture. This is how an argument with my mother turns out at home, invariably. Let's say we've just finished dinner. It's a hearty meal. we've been chatting and laughing, it's been great. Now because I have eaten a lot, instead of helping her tidy up the dining table, I decide to sit for five minutes. This is when things come to a screeching halt. You would think I've committed a sin. First will come the stares, then a gentle reminder that I am not doing what she expects me to at THAT EXACT MOMENT. My mom expects me to pick up everything as soon as I'm done with dinner. I want to do it in some time. But she cannot wait and patience has long left the building, so she starts clearing up everything herself, ", while loudly clanging the plates and making her displeasure known. Often then, I will hear her say, "I don't know how you'll manage a house when you stay alone. What will you do without me?" In our ongoing series of Decoding Mom Logic, we explore why our mums love to make this statement.
What Will I do Without My Mom?
My mom throws the phrase of me not being able to adult without her pretty frequently. Like when I don't know where something is. The point is, sure, I will be quite stuck with a few things without my mum but I am pretty sure I can manage. Here's the thing though. The work she wants me to do- yeah, it's not like I don't want to do it. I'm just choosing to do it in my own time, as per my convenience, but mums always want their children to do certain things their own way and at a time suitable to them. Either do it my way or don't do it at all, right?
Which means that I could work on a time table, just not my mom's. Aren't we allowed, as fully grown adults, to make these minute decisions without my mom thinking everything around will spontaneously collapse?
Why do we need to prove ourselves, even to family?
"What will you do without me?" has become such a common statement for every little thing, it gets on my nerves. Sure I need her around because, heck, she makes my life a whole lot easier but surely, I don't need to prove my worth to her constantly. When I live alone, I will do all the work as per my time schedule but make sure it's done. But mums find it hard to believe this and lack confidence in us when we don't show the basic skills of taking care of a house around them. And when the same thing is reiterated multiple times, it makes you feel like you're not good enough. Like somehow not doing things at that exact time is letting them down in a certain manner.
But why do we need to prove our capabilities to our family? Aren't they supposed to accept us as we are? Look, no one gets it right all the time, not even our parents. So why are expected to do everything flawlessly as their children? But I guess some mothers usually think that if we learn how to do things now, it will be easier to manage everything once we stay alone. At least that's something my mom makes be believe.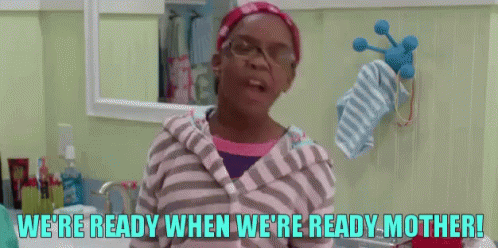 It's not like we aren't dependent on our mothers at all
As much as we get annoyed when mums tell us that we can't do anything without them, I won't deny the underlying truth in this statement too. Mothers are great multi-taskers. I don't know how my mom does it but she manages a home, makes sure all of us are fed, that our clothes are ironed and the fridge is full while she has a career and a life. Meanwhile, I can't figure out how to keep my phone fully charged so I don't have to lug my charger around everywhere. I am not glorifying the overwork of mums, but they sure do seemed to have figured it all out.
They were brought up in and by a different generation. A period when a struggle was almost considered a rite of passage. I imagine they were told to expect tough times, and phrases like 'tough people last' were peppered around liberally, so they kind of accepted it as a way of life. However, it's a fact that we need our mum's help for a lot of things- whether it is learning how to cook, draping a saree, or even seeking advice on how to be mentally strong. She knows a lot and even teaches it to us. And I would be ungrateful if I didn't admit how amazing they are for it. But that doesn't mean we can't do things without them either. Throw us in a situation where we have to suddenly stay on our own and fetch and fend for ourselves. And I think we will know what to do. You know like throwing someone off a deep end. At least, I imagine I won't burn the house down. Yes, the standards are pretty low.
When the roles are reversed
Also, not to be that person, but let's not forget the number of times our mums need help from us. Whether it's teaching her how to create an Instagram account or explaining anything tech-related. But I am yet to turn around and say, "What will you do without me?" I mean, I will get the death stares from mom, but mostly, I don't say it. We'll be patient with them, even after telling them how to use Zomato for the tenth time.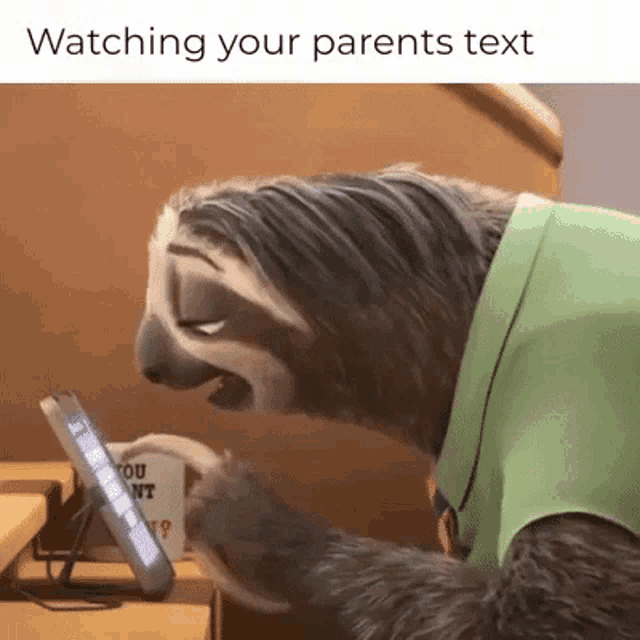 Living alone depends on your financial situation
Another thing to understand is that it's not like I can't stay alone. I can. But right now my financial situation doesn't allow it. So I have no option but to stay with my parents. No doubt it's going to be a struggle initially when I have a house of my own. I'll probably make ten calls a day to my mum asking her about how to make the daal she makes so perfectly, or figure it out myself by watching some YouTube tutorials. It won't be as tasty as the one she makes, but eventually, I'll learn how to do it myself 'cause that's how it works. Or I will end up with a daal which isn't like my mom's but is delicious nonetheless.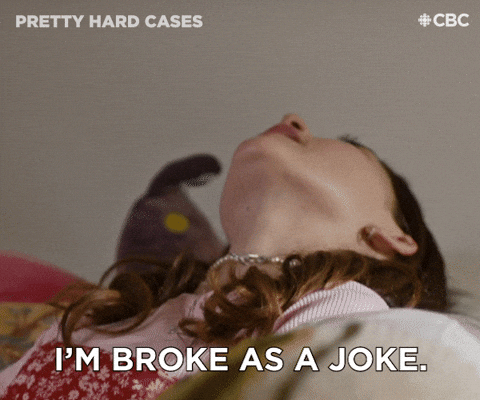 Of course, I get annoyed when my mum makes this statement, I do understand that she comes from a place of love and care. After all, our mothers will always want what's best for us.