As the designated photographer during family vacations, I go to great lengths to capture the perfect shot. Seen those memes with a girl flat on the floor getting the angles right? That's my life. Know those memes pointing out the stark difference between the (award-worthy) pictures you take of your family vs the (below average) pictures they take of you? That is also my life. Now, I know they mean well when they turn their phones to landscape mode to get more of the beautiful sunset that I'm posing against. But with no way to make it look good on my 9:16 Instagram stories, what am I supposed to do with this picture? Print it for my 2010 scrapbook?
The Instagram Life
In the last twelve years that Instagram has been around, the app has grown from just another photo-sharing service to one of the most popular social media platforms with over 1 billion global active users. What started with a picture of a stray dog posted by the app's co-founder Kevin Systrom has evolved into a space that has gone on to shape the world around us— from cafe interiors and food presentation to the places people travel to and the experiences they chase. "As a photographer, Instagram used to be a great platform to find a community of like-minded people who would log in to see and talk about art. But now, everybody is posting content. It's not art anymore, it's just content," says Vidhi Godha, Celebrity Photographer, Yash Raj Films. From square photographs to full-screen reels, we've come a long way. 
In the world of traditional arts, it's those who aren't doing what everyone else is doing that receive the highest praise, but on Instagram, that is not the case. While the platform enables users to reach wider audiences and clients, critics argue that the quality of photography has suffered by becoming too similar and having to adhere to limited sizes. "I have to add borders which reduce the feel of the image. The horizontal/landscape images are so small compared to the screen space. They should have a separate column where you can only upload horizontal images," adds Vidhi. 
Is The Horizontal Photograph Dead?
In May 2022, Adam Mosseri, the head of Instagram posted a video explaining the vertical feed they've been testing out, "We know the future of photos and the future of video is mobile-first. They are 9 by 16. They are immersive." Met with incredible backlash in the comments section, users were furious to see Instagram turning into TikTok. "The beauty of Instagram used to be that it was a platform to share photos, and we could create different layouts like taking over the grids. But that won't work anymore since Instagram wants to be like TikTok. Gen Z isn't the only audience, there are still millennials and other generations of loyal audiences out here. Can I have my square preview back please?" read one comment. "The thing I'm concerned about is the lack of choice for the user. I would rather have the OPTION to choose between the square or taller aspect ratio, instead of forcing users to adopt a change that they might not want," read another.
View this post on Instagram
"My personal preference always has been landscape orientation purely because it is more challenging than vertical, especially in food, but is also equally rewarding when done right. Although when it comes to client work, at least 90% of my client work is for social media vis-a-vis vertical orientation," says Assad Dadan, Food Photographer & Content Producer, Medium & Rare. Like it or not, with the incredible push for 9:16 ratios and video content, we're being conditioned to shoot in portrait mode. Will horizontal photographs survive this digital shift? It's unlikely. 
A Double-Edged Sword
For wildlife photographer Aishwarya Sridhar, Instagram is a double-edged sword, "Having a credible account on the platform is a quick way for us to send our portfolios to important industry members and get visibility for our work, but at the same time it has its restrictions, for example, most of my videos are in landscape mode so I then have to resize and crop to fit the vertical mode and then post. It also makes most of the videos I shoot on camera, impossible to post on Instagram as many of them cannot be cropped in a way to fit the subject in the frame. So it gets tough sometimes to ensure the content I want makes it to the platform because of its size options. Online content is definitely veering towards videos. Still photographs have taken a backseat on most photographers' feed." she says. 
The Future Of Photography In The World Of Instagram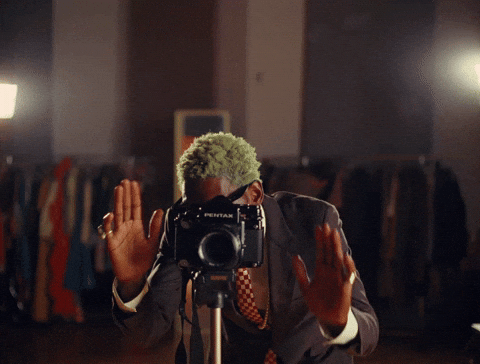 With the quality of a photograph being judged within the parameters of an Instagramable post, there's no denying that professional photography is affected. "Clients at the end of the day want if not all 'some' vertical shots or 'adaptable to vertical' from horizontal images. With some agencies and clients, there's also a requirement to take not-so-precise and polished shots like the key visuals which can be used for stories as well. Social media managers mostly emphasize that they want to be able to post great images, but also be able to make stories and some even adapt them to reels by using a combination of images with motion presets and image overlays using third-party apps. Thus we as photographers have to frame our shots such that it fulfils almost all of the above requirements," reveals Assad.
View this post on Instagram
"I believe Instagram has started to or already lost its hardcore photography/stills users in order to compete with TikTok. The breed of 'Content Creators' will most likely stick to this platform since their earnings are dependent on it, but professional photographers like me who use it only as a medium to share our skills/work are already looking at alternatives that are more inclined towards stills, where our images can reach a wider audience or even as simple as just reach all my followers when they browse their respective feed." While Instagram may not have the best interests for the future of photography, there are multiple other platforms making up for it. "Applications like Flickr, Behance and 500px give us the best of both worlds by focusing on the needs of digital artists and photographers while also integrating modern features like stories, going live, collaborating on posts and much more," Assad concludes.