For a long time now, K-dramas have created a fantasy escapade for us filled with charming plot lines, beautifully written characters, and adorable stories. And we revelled in that – it was all unicorns and rainbows. And then, just like that, the K-dramas we tapped gave us many reasons to ugly cry. K-drama fans got tragic flashbacks from the 2016 show Scarlet Heart (should have been named "ALL OF US ARE DEAD," no pun intended). These K-dramas tug at your heart strings because you can't stop imagining what would have happened if they had chosen a different ending.
The words they truly wanna tell each other is making me emotional, thank you for sharing with us your amazing frienship and love story, Yijin and Heedo 🥺#TwentyFiveTwentyOne #TwentyFiveTwentyOneEp16 pic.twitter.com/AUb7HpU0k5

— kath | bets bul D-3 ♡ (@kdramatreats) April 3, 2022
One of the highest-rated K-dramas of last year was Twenty Five -Twenty One and it carried a lot of emotional themes like youth, forgiveness, naivete, and the harsh realities of life. The issue is that the ending of Twenty Five -Twenty One is just that—the ending. It raises important questions while closing things up in a clumsy and forced manner. The kind of climax that has viewers frustrated given that they now are rooting for the leads and they don't even end up together. But isn't that exactly how life is? We don't always get the things we want.
So, if you are looking for a reason to cry (why?) watch these shows. We recommend doing it with a tub full of your favourite ice cream flavour and boxes of tissues.
P.S- Major Spoilers Ahead
1. Twenty-Five Twenty-One
This K-drama should have been named: Twenty Shades of Emotional Damage. Do not be fooled by the cutesy title; the plot follows a naive and driven Na as she strives to become a worthy competitor to South Korean gold medalist champion Ko Yu-Rim (Bona). Baek, Na's love interest, is affected by a financial crisis as his father's business collapsed, leaving him to fend for himself. Throughout the relationship, there is a lot of growth from both protagonists, but somehow the wrong timing always keeps them apart.
Watch On: Netflix
2. Snowdrop
This K-drama marks BLACKPINK Jisoo's much-anticipated debut in the K-drama world. Snowdrop is based on the handwritten notes of a man who escaped from a North Korean detention center, causing tremendous controversy in South Korea. Falling in love at first sight despite not getting paired with each other, Eun Young Ro meets him again when ANSP (the Agency for National Security Planning, South Korea) breaks into the house dormitory in search of a North Korean spy. The ending left us all wondering about a lot of things that happened in the show; we don't see a proper closure to characters arcs, often leaving us confused and questioning the show. In the end, it was heartbreaking to see how it turned out.
Watch On: Hotstar
3. Big Mouth

A must-watch suspense thriller with a sad ending. The persistently high ratings for all episodes indicate how captivating the K-drama is. The plot follows Park Chang-ho, an inept lawyer, with a less than 10% success rate who is pulled into a murder case. Soon after, he is falsely accused of being the legendary conman Big Mouse and must work to clear his name. Along the way, he has to deal with corrupt cops, cruel prison inmates, and a group of wealthy, powerful individuals known as the NR Forum. Big Mouth has it all: conspiracies, backstabbing, and hidden laboratories. While this is a bit of a spoiler, the death of a certain character is also to blame for the disappointing finale. It was extremely hasty and added nothing to the plot other than a heavy emotional hit.
Watch On: Hotstar
4. Seasons Of Blossom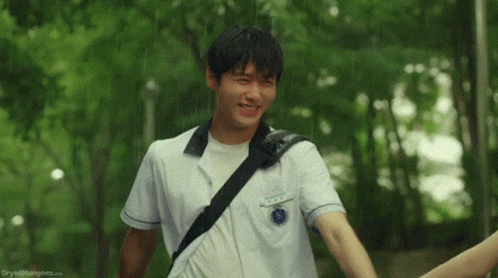 If you are a sucker for tragic love stories, this K-drama is meant for you. A story of love and friendship between five high school students from Seoyeon High School. One of the most beautiful webtoons turned into a K-drama. A young student teacher who returns to her high school and reminisces on her first love who is now deceased. There she meets his younger brother, and as the two interact, they find closure for their pain. Seasons Of Blossom transports viewers to a time when we were learning about the complexity of relationships.
Watch On: Viki
5. All Of Us Are Dead
Based on of the most famous webtoon this K-drama was a success everywhere. The setting is a high school serving as the zombie epidemic's epicenter. High school friends must team together to fight against bullies and zombies. There are many characters in the cast, and their interpersonal relationships play a starring role. Watching it made us all realize that things could be much, much worse and we've lived through a pandemic.
Where On: Netflix
Also, read our article on 5 Webtoon Based K-Dramas That Should Be On Your Binge List