For a long time, books held a pride of place in our escapist tools. Then, phones and social media came along and incessant scrolling climbed to the top. But now, with digital fatigue setting in, books have once again climbed to the top as everyone's favourite reality escape. Young people are going for library dates and creating aesthetic Instagram content based on their latest reads. The charm of reading after a long day with your favourite coffee or tea is simply undeniable. These imaginary characters from various genres taking us to a whole different universe, whether it's sci-fi or mythology. When it comes to the most successful genre on the radar of numbers and popularity, it has to be romance. In recent years romance as a genre has grown outside of its traditional target audience given the welcome diversification of characters leading to a larger and newer audience base.
Taking Gen Z To The Library
In the past, women between the ages of 35 and 54 used to be the main market for romance books. But recently, this age range has been broadened to include young people between the ages of 18 and 54. Again, the desire for a happy ending is one theory behind the younger generation's resurgence in interest in romance literature. Romance novels are a way to deal with intense emotions and find a happy ending in a world where that seems out of reach. Younger readers can now relate to and connect with their own feelings through these fictional romance reads.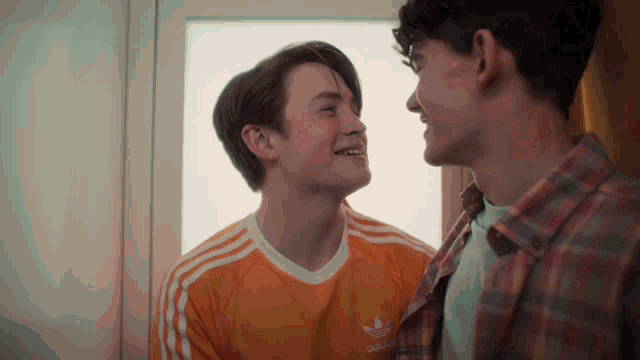 According to a study, 55% of Gen Z folks now read every week, and 40% read daily. A lot of credit also goes to pop culture, which has always adapted stories from books and made people curious about all the parts that were missing on the screen. Bookstagram – a community on Instagram for book recommendations, reviews, and discussions, is also largely responsible for the growth of the romance genre with Gen Z readers.
So, if you're looking for some books that have been keeping everyone on the hook on the Bookstagram, here is the list:
Tessa Bailey is one of the bookstagram community's favourite romance authors. In this popular book, we meet Hallie Welch, who was completely smitten with Julian Vos at the age of fourteen after they almost kissed in the family winery's gloomy vineyards. Now that the runaway hottie has returned to Napa Valley, Hallie wonders whether she'll finally get that kiss when she's hired to redesign the Vos estate's gardens. But the cranky professor isn't the young man she recalls, and their totally different personalities clash miserably. This book is perfect for people who love the grumpy and sunny trope. The book is also getting a sequel this summer titled Unfortunately Yours.
The book revolves around Lana Parker, who has been in relationships her entire life and considers herself an expert in them. As a result, she writes a dating and relationships blog for a cool Los Angeles website. When Lana's high school ex, Seth, accepts a job at her company, she suddenly finds herself alone and prepares for a break. Despite the fact that they click, things take an unexpected turn when Lana's supervisor gives them a task that sets off a rivalry between the two.
Lily Greene has always felt insufficient in comparison to the rest of her accomplished family, who strive for Black perfection. She is quiet, bookish, and undoubtedly awkward. She longs to edit children's books, but she has been engagingly trapped in the non-fiction division for years with no hope of advancement. Lily uses her correspondences with her favourite fantasy author as a form of escape. What starts out as two lonely people communicating over email becomes into a fragile friendship and perhaps something more—until he ghosts her silently. Lily is still devastated months later, but she is determined to take control of her life. She starts by selecting a date for her sister's wedding. Nick Brown, her pleasant and gorgeous new neighbour, who she finds herself drawn to for reasons she cannot explain, is the ideal person to assist her. She has no idea that Nick is her favourite fantasy novelist and also a writer.
4. Exes and O's by Amy Lea
This friend-to-lover is everything a romance sucker would love to read over their weekend. Hopeless romantic Tara wants to be in love, but everything she's done until now hasn't worked out. She enlists the help of her roommate, hot firefighter Trevor, to help her reconnect with her exes in order to see if a second-chance romance is what she's been missing. With Tara and Trevor spending more time together than ever, well, let's just say that love might actually have been closer than Tara thought.
Taleen Voskuni's queer rom-com debut features Ner, an Armenian-American woman who turns down a proposal and signs up for a month-long experience in San Francisco to meet someone in her culture. While her mom has a few ideas of who she should end up with, it's her new best friend, Erebuni, who ultimately catches her eye. Erebuni helps Nar see the beauty of their shared culture and makes her feel understood in a way she never has before. But there's one teeny problem: Nar's not exactly out as bisexual. The clock is ticking on Nar's double life, though—the closing event banquet is coming up, and her entire extended family will be there, along with Erebuni.
The first book in a breathless new series, The Davenports, offers a glimpse into a period of African American history often overlooked while delivering a totally escapist, swoon-worthy read. Inspired by the real-life story of C.R. Patterson and his family, it's the tale of four determined and passionate young black women: Olivia and Helen, their childhood friend-turned-maid, Amy-Rose, and Olivia's best friend, Ruby, discovering the courage to steer their own path in life—and love as they make their own way in life and love.
Also, read 5 Erotic Books With Charming Plotlines And Slow Burn Romances For Your Night Shelf