7 Iconic Gilmore Girls Moments We'll Never Forget
From accidental shoplifting, grand declarations of love to pushing someone in the lake—get ready for the ultimate throwback!
It's been over a decade since the cult favourite TV show Gilmore Girls went off air. But even if the series bid bon voyage to us (literally), the truth is, we're still not over it. With the right mix of 2000's fashion, calmness of a small town and eccentric characters—Gilmore Girls is a universal favourite for one major reason. And that is Lorelai and Rory.
It's true. We still yearn to step into Stars Hollow and follow the lives of the famous mother and daughter with matching blue eyes. But, if you can't seem to fit a binge-watch session into your schedule then we're here to refresh your memory. Ahead, find our seven favourite (and iconic) moments from the show.
1. Max's Proposal To Lorelai With 1000 Yellow Daisies
Even though Max was Rory's English teacher at Chilton and this situation wasn't ideal, they really cared about each other. And this was proved in the finale of season 1 when Max asked Lorelai to be with him, with a 1000 yellow daisies surrounding her at Independence Inn. We must say, it was a visually stunning moment!
---
2. When Rory Was Ready To Cry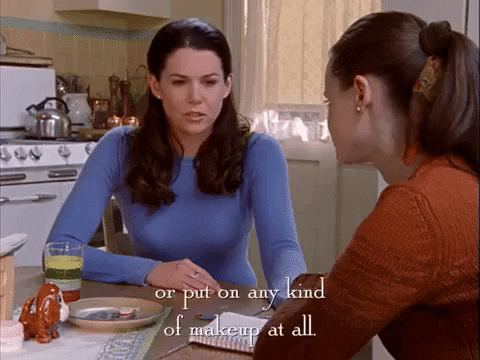 First heartbreaks are difficult to cope with but Lorelai's advice to Rory was something we could all relate with. Lorelai taught her daughter that break-ups are all about indulging in ice creams, movies, and letting out those sad emotions to eventually feel better. The moment not only was emblematic of real life but also a window into the warm mother-daughter bond.
---
3. Rory And Dean's Awkward Kiss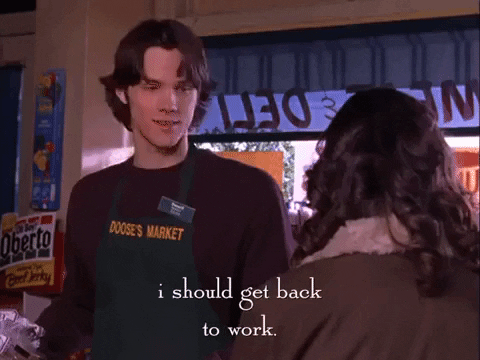 Remember the cute Doose's Market in Stars Hollow? Yeah, everyone relates it with Rory and Dean's first kiss. Rory was pretty mortified after the kiss which was evident in her response—'thank you.' But the accidental shoplifting that followed the kiss was the moment that got us laughing and rolling on the floor!
---
4. When Luke Pushes Jess Into The Lake
In season 2, Luke proved that he is much more capable than just serving coffee, with punch lines as the perfect side dish. When he pushed Jess into the lake, we realised that this moment is our all-time mood. Sigh.
---
5. Rory's Graduation Speech At Chilton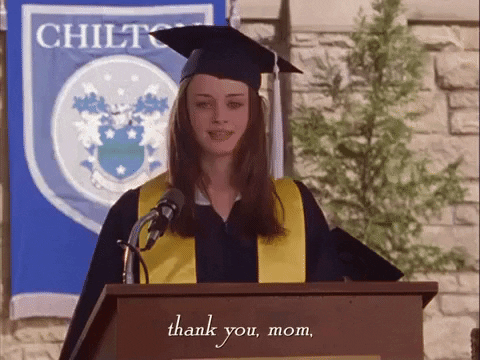 'As she guided me through these incredible 18 years, I don't think she realised that the person I wanted to be most of all was her.' 
When Rory finished her schooling from Chilton,her valedictory speech was not only iconic but also the most heartwarming moment from the series. Everyone cried, including Luke.
---
6. Lorelai and Rory's Reunion
After practically not speaking for a full season, the mother and daughter reunited at the end of season 5. And honestly, it was a sob fest!
---
7. When Emily Sees Where Rory Was Lorelai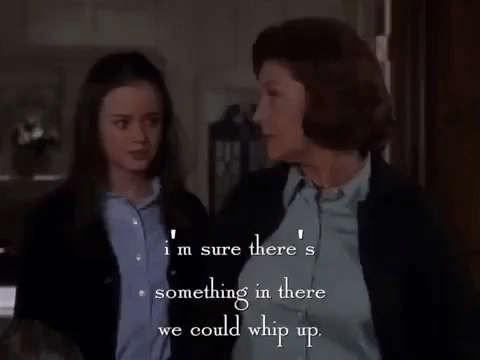 The ultimate tear-jerking moment occurred when Emily discovered that Lorelai had been raising Rory in an old shed. Emily's realisation that Lorelai decided to live in a shed rather than be in her parents' home has to be the most iconic, yet memorable moment from the show.
Photographs: Instagram, Giphy