With the hope of a fresh start lingering around us, the allure of cleaning our space and clearing our mind is hard to neglect. You know what popular culture says: you aren't ready to ring in the new when you're stuck on the past. And if you have stumbled upon your wardrobe for an annual cleaning process, might we suggest something more meaningful? Go ahead and build a minimalist wardrobe.
We get it. The term 'minimal' often seems daunting. But when it comes to fashion, it's only more put together, tailored and appealing. To make it simpler, read this:
"Minimalism has never been about deprivation. Rather, minimalism is about getting rid of life's excess in favour of the essential." — Joshua Fields Millburn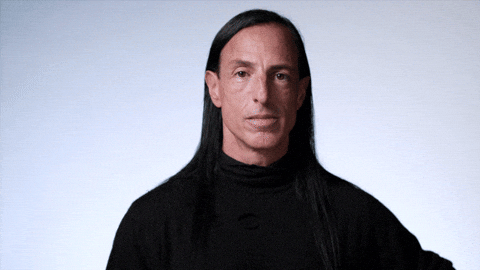 So, while you begin to filter your thoughts, filter your closet too. Like key, black pieces? Remove everything purple and yellow. Like prints and patterns? Remove everything in solid colours. The key step to building a minimalist wardrobe is simple—declutter. Clear out everything you don't see yourself wearing the next day, month and year. The result is not only a simplified and high-utility wardrobe but also one that's conscious.
Ahead, we're playing fashion police to help you hop on the minimalist's bandwagon:
Declutter
The first step to achieving a minimalist wardrobe is to indulge in the therapeutic process of creating landfills of clothes. Once you've got everything out, separate your clothes into three sections: clothes you'll wear clothes you'll donate and clothes you'd like to pass on or sell.
View this post on Instagram
Discover Your Style
Even if you aren't aware of it, you possess a personal style. Take time to rewind and take inventory of the style and pieces that you've worn the most. If solid all-black has been the most prevalent, then that's your signature style. Once you've discovered your personal aesthetic, keep only those pieces which align with that style.
View this post on Instagram
Shop Vintage
One of the biggest deterrents to building a minimalist wardrobe is cost. While ethical labels promise minimal key pieces, we know that sometimes it isn't worth breaking the bank. All you need to do here is to give in to the joy of shopping second hand. Whether it's a pre-loved biker jacket from an online thrift store, heirloom jewellery or a skirt passed on to you by your mama; if it speaks to your sartorial sensibility, we say keep it.
View this post on Instagram
Build Your Own Capsule Collection
For the unfamiliar, a capsule collection is essentially a mix of seven-eight key pieces that help you form a myriad of outfits for almost any occasion. From oversized pullovers, overcoats, knit dresses, camisoles, dainty gold jewellery pieces to chic loafers, mix and match to create your own capsule collection. Once you have these pieces in place, make them your wardrobe staples.
View this post on Instagram
Who knew Marie Kondo-ing fashion was this easy?
Photographs: Instagram