6 Movies & TV Shows To Binge-Watch On Netflix, Amazon Prime Video And Disney+Hotstar This February
Thrillers, rom-coms and more
Pat yourself on the back because you've made it through the first month of 2021! And with a new month comes a new binge-watch list. Looking for something to watch this February? Don't worry, we've got you covered. From intense thrillers to teenage rom-coms and more, relax and unwind this weekend by tuning in to these TV shows and movies.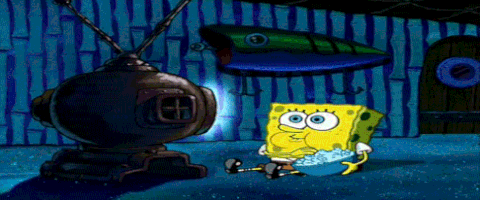 Malcolm And Marie on Netflix
Out on: February 5
Starring Zendaya and John David Washington, Malcolm And Marie is a black and white romantic drama directed by Sam Levinson. The premise? After a filmmaker and his girlfriend return from his movie premiere, their relationship is put to the test as the couple goes through tensions and painful revelations.
To All The Boys: Always And Forever on Netflix
Out on: February 12
In the third and final chapter of To All The Boys, Lara Jean Covey (played by Lana Condor) and Peter Kavinsky's (played by Noah Centineo) romance continues, but as always with a twist. After returning from a family trip to Korea, Lara Jean's senior year in high school takes centre stage when she considers her college plans with or without Peter. Fingers crossed that it all turns out well!
The Broken Hearts Gallery on Amazon Prime Video
Out on: February 24
If you like watching rom-coms, The Broken Hearts Gallery is for you. The movie explores what would happen if you kept a souvenir from every relationship you had. It follows the unique story of Lucy Gulliver (played by Geraldine Viswanathan), a young art gallery assistant in NYC and an emotional hoarder. When her boyfriend breaks up with her, it inspires her to create the Broken Heart Gallery, a pop-up space with all the items from her past relationships. When the gallery becomes popular, it gives rise to a movement and a fresh start for all the romantics, including Lucy. 
The Girl On The Train on Netflix
Out on: February 26
Parineeti Chopra's most awaited film The Girl On The Train is an adaptation of Paula Hawkin's bestselling novel of the same name. Set in the UK, the thriller tells the story of a troubled divorcee, Meera (played by Chopra) who fixates on the perfect life of a couple during her daily commute on a train. One day, a shocking observation send her spiralling straight into a murder scenario. Aditi Rao Hydari, Kirti Kulhari and Avinash Tiwary share screen space with Parineeti. The Girl On The Train also has a Hollywood version starring Emily Blunt, which had released in 2016.
Snowfall on Disney+Hotstar
Out on: February 25
Here's another thrilling murder crime drama. The TV series Snowfall, whose story revolves around the first crack epidemic that broke out in Los Angeles and changed the culture of the city, will be back with Season 4 this month.
Brooklyn Nine-Nine Season 7 on Netflix
Out on: February 10
To all our fellow B99 fans, if you haven't watched season 7 yet because you've been patiently waiting for it to be out on Netflix, you're in luck this year. You will finally get to watch NYPD detectives Jake Peralta (played by Andy Samberg) and Raymond Holt (played by Andre Braugher) back in action at the 99th precinct along with their super weird but highly skilled team. Now, isn't that noice?
Out of all the movies and TV shows, which one are you binging on first?