Growing up, a trip to Benetton with your dad to stock up on his annual wardrobe refresh is an enduring memory. With vibrant colour pops, feel-good knits and an assemblage varied enough to get the Indian customer excited, this Italian export is now seamlessly part of everyone's wardrobe. Now at 58, it's exploring fresh prints, colours and more.
Currently it is helmed by Andrea Incontri – the new Creative Director who assumed duties a while back- in 2022. The Spring Sumer 23 collection, i.e. his first, was a part of the showcase at Milan Fashion Week. Cut to last week, the designer flew down to Mumbai for a special presentation of that very collection, hosted at Taj Lands End with the brand's global CEO, Mr. Massimo Renon in presence.
We had a chance to catch up with Mr Incontri, and here's what he had to say about his relationship with Benetton.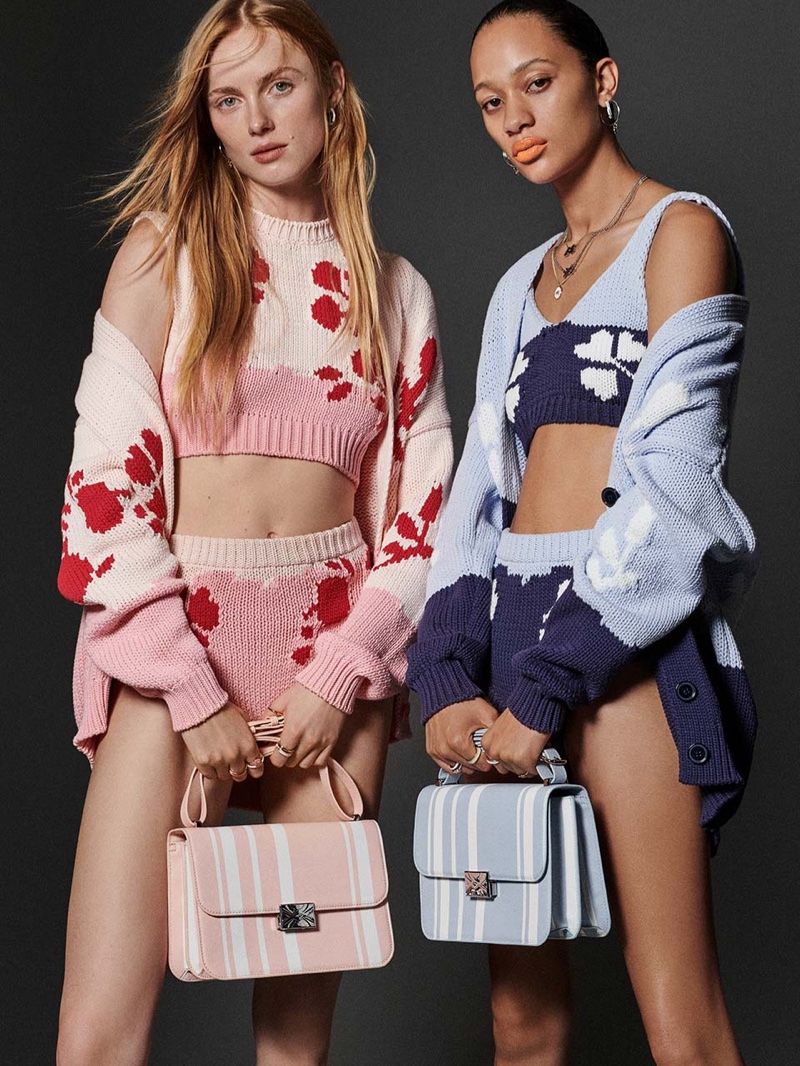 When asked about his background, he responds, "Being an architect by profession, I throughly understand the fundamentals of design. Especially colours. Benetton and colours are synonymous, to say the least. So, when you cook something, a collection in this case, you have to not only consider the colours and shapes but also the quality of materials. This is only the first step in this extremely layered process." Iterating the importance of quality and how the same aligns with his vision, he also goes on to say, "Benetton is not a luxury brand, but at the same time, it's also not fast fashion. And the approach I take towards it is that of a luxury brand. That's my vision."
Started in 1965 by 3 brothers, the Italian cult-favourite brand has miraculously seeped into other countries, including India. I quizzed him on the brand's 30 year dalliance with India and here's what he had to say. "I'm Italian and so is Benetton. But I have to keep in mind the global aspect. Like take the weather for example, it's extremely sunny here, in India. Certain fabrics wouldn't work here like they do in Italy. That entails taking the quirks and specifics of every country into consideration, be it the fabric or the fit."
One of industry's hottest buzzwords, the topic of sustainability has become a hot potato and greenwashing an unfortunate by-product. Expounding on the same, Andrea Incontri added, "You see, production is pollution. But we at Benetton work ferociously and experiment with newer materials everyday to inch closer towards the sustainability mandate. Thus, we don't use leather and usually opt for eco-leather and eco-shirling."
Laced with transparency and devoid of false promises, this freewheeling chat with the designer was certainly a breath of fresh air. Here's looking at the future of Benetton clutched securely in the hands of Mr. Incontri.
Also read: Manish Malhotra On His Prêt Label Diffuse's Recent-Most Outing At Lakmé Fashion Week