When Warner Bros. announced the Barbie movie, everyone's first thought was that it was going to be live action version of a blonde doll – which frankly sounds entirely unwatchable. With a body that undoes years of body positivity, a smile that's cloyingly sparkling and perfect hair, we can't be faulted for thinking this would make for a movie that would find no takers. What no one saw coming was that this Barbie would become a feminist icon, propped by a brilliant marketing campaign. In this much anticipated movie, Greta Gerwig answers the pressing questions with sarcasm and some needed fragile masculinity-shattering jokes. Greta does her best to rebuild Barbie's image for modern-day girls who are dreaming of lives beyond boys and materialistic gains. Because as the movie says, 'she can be everything'. Over the past five decades, this doll has been part of almost everyone's girlhood with fun and play, but she has also been heavily criticised as a propagandist for harmful gender and body standards and chauvinistic notions of femininity. But Greta's movie reminds them that haters always forget the fact that she was single, a homeowner, and a career woman in the 1950s.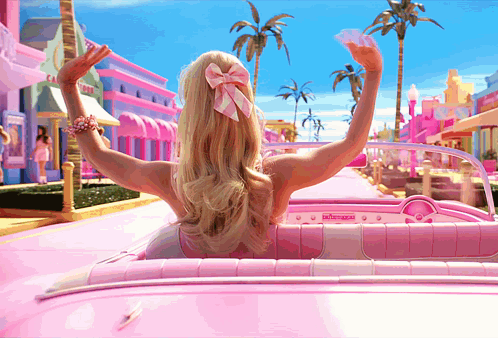 It's Barbie's world
People have always wondered why everything is so pink when it comes to Barbie. Few think it's because she is a feminine figure catering to girls or that it's just parent company Mattel's brand identity. But when Ruth Handler launched the doll on March 9, 1959, she painted her world pink as a representation of her ownership.
I think we all remember where we were when Kate McKinnon first appeared to offer us a Birkenstock — it's how I wound up at Wesleyan pic.twitter.com/bNXGJxV7Nd

— kateyrich (@kateyrich) May 25, 2023
The central character of Barbie is played by Margot Robbie, who begins to malfunction in Barbieland, surrounded by the thoughts of mortality, morning breath, existential dread, and worst of all, flat feet (sounds miserable). She is then delivered to the Weird Barbie, played by Kate McKinnon, who offers her the choice of remaining blissfully in Barbieland or leaving to experience what it is like to be a girl and a woman in the real world. She decides to venture into the real world, where she realises that perhaps the real world isn't as perfect as she always pictured it. Now that she and Ken, played by a pitch-perfect Ryan Gosling, are exploring the real world filled with patriarchy, sexism, ageing, and gender problems, she meets a mattel employee Mattel, Gloria played by America Ferrera.
Barbie's Identity
Her beliefs about women are the movie's most important message. The movie frequently points out that these Barbies are dolls, not real women. And she is well aware of the impact that she is said to have on girls in her advertising. As a result, our main character, Barbie, learns a lot about the subject she thought she knew the most about when she finally gets to experience life as a woman in the real world. The movie is ultimately about knowing what womanhood involves and still choosing to be a woman in the world—and recognising that that is a lovely thing. This new knowledge of the range and depths of womanhood for the doll has both happy and sad moments.
Note-Worthy Performances
In Barbie, Ryan Gosling is a brilliant casting choice. The character develops into this platonic ideal version of Ken who wants to prove himself but has the wrong handbook for it. The film truly belongs to its two female characters, the blonde doll and her human Gloria. Robbie, who played the legendary doll's high-heeled shoes, is undoubtedly one of the best actors of her generation and is more than deserving of her third Oscar nod. The movie's visuals are stunningly shot and created; be it her dollhouse or the Kendom.  All of the Barbies and Kens, as well as Michael Cera as Allan and Emerald Fennell as Midge, are flawless. Some of the funniest parts of the movie come from Issa Rae, Simu Liu, Hari Nef, Alexandra Shipp, Kingsley Ben Adir, and Scott Evans, who portray various Barbies and Kens.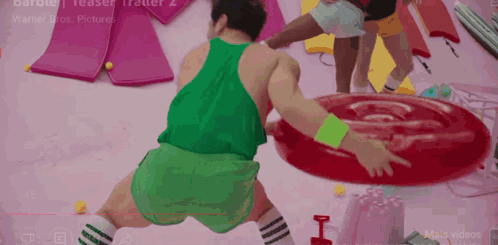 In the end, this movie is an exhilarating mix of the joy of letting go, mixed with a generous dollop of playtime nostalgia and a sprinkle of millennial and Gen-Z existentialism.
Also, read I Hated Barbie Growing Up. Will The Movie In Greta Gerwig's Able Hands Finally Change My Mind?