"As global living costs rise, money management is becoming more important across age groups," states Pinterest's trend prediction for 2023. With an increase in searches for budget challenges and saving methods, "people are trying to make a tough topic feel rewarding, turning to accessible and entertaining ways to kick-start their savings." Whether you want to gamify your finances or stick to the good old budgeting methods, here are 9 ways to help you save money this year, as suggested by Team ELLE:
1. Sakshi Sharma, Digital Writer: The 52-Week Challenge
The basic rules of the 52-week challenge are simple. Start by putting aside INR 50 in the first week. The next week, put away INR 100, and the next, INR 150. This means that the most you'd have to save at one time is INR 2600 in the last week. Keep the funds you save in an interest-bearing savings account. By week 52, you'll have amassed a full INR 68,900 in savings. Feel free to increase/decrease the base amount depending on how much you want to save by the end of the year.
2. Ainee Nizami Ahmedi, Editor
"Start small with investments in SIPs and tax-saving instruments. Also, join groups where women discuss money so that it doesn't seem like a daunting task."
3. Mansi Shah, Digital Editor
"I am certainly conscious of how I am spending money. But I think I have clubbed it with being more aware of my wastage. I buy fewer clothes but good quality, even if they are more expensive. I support local brands and try to reduce my carbon footprint by not spending money on plastic bottles and bags.
Other hacks:
Don't buy anything you like in the first go. Leave it there, go home and if you're still thinking about it the next day, buy it. It makes for better, more curated decisions.
Don't buy stuff recommended by influencers even if they declare their paid partnership, they are getting paid, you are not and you don't 'absolutely have to have' the latest nude lipstick. Screw their ride or die."
4. Ruman Baig, Jr. Digital Editor
"As a 28-year-old, I am not very proud that my money-saving strategy basically translates to putting in a certain amount of money in my mother's all-ladies committee. It's basically a very old-school method where every month you deposit a small amount and then one of the months you get to take a chunk, depending on which month your name is written on the chit they pick. So far? No complaints!"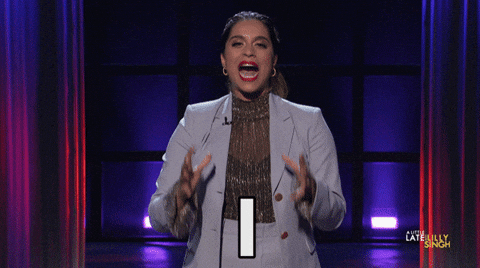 5. Isha Mayer, Sr. Digital Writer
"One of the things I try to do is decide how much I plan to save depending on the current amount I have in my account. For instance, when my salary gets deposited, I check the figure in my bank account and give myself a rough figure that is okay to spend for the entire month. This helps me keep my spending habits in check and I am forced to think about if I really want something or need something when I'm tempted to purchase an item."
6. Sukriti Shahi, Beauty Editor
"The first thing I did after getting married is open a joint account with my husband and all the extra money that we get as gifts goes into that account. We put a part of our earnings into that account every month and make sure to not touch that money unless we are in crisis because that's exactly what it's for. I also make sure that the debit card always stays put in an obscure place so we are not tempted to use it."
7. Sakshi Rawte, Beauty Writer
"Like every other person in their mid-20s, I suck at saving. But, I've made it a point to have 2 constant SIPs every month for the past 3 years or so."
8. Ekta Sinha, Digital Intern
"Since I have unlimited access to my bank account's funds and don't trust myself with them, I give a friend a significant portion of my weekly savings and ask him to hold onto it until I actually need it for expenses like rent or phone bills. It's more like a fixed deposit that I can partially control and yet save money because he strictly looks after that amount and won't give it to me back unless I have some very strong reasons."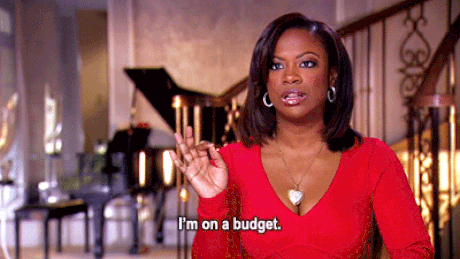 9. Kalyani Adhav, Marketing Intern
"A saving tip I swear by is investing it in large cap low-risk stocks. It is better than money lying around in my bank account or in cash. That way my money is safe, away from my bank account and it is also making me a little more money. The longer you keep it, the better it is so that is a good reason to resist the temptation to use that money.
Other than that, I also track my expenses to get an idea of where I am spending and where my money is going. There are hundreds of good apps out there that help you track your expenses, give you a percentage/statistic of what you're spending most on and sometimes you don't realise how most of your small expenses add up, be it your subscription services, taking an Uber or ordering in. Once you see that statement of your expenses, you get a good idea of the multiple ways you can cut down on your frivolous spending and save that or invest it."
Also read about Team ELLE India's Beauty Resolutions For 2023