I am a die-hard foodie but I also am a sucker for food that's known to me. Which means I tend to order the same things at different places. So, I have to confess that I began liking sushi only a couple of years ago. The idea of raw fish didn't seem appetising at first. But when my sister taught me how to go about eating the universally loved Japanese dish with wasabi and soya sauce, it introduced my tastebuds to a whole new experience. Now, I don't leave Japanese restaurants till I've gorged on a sushi platter. My tryst with sushi also opened my palate to tasting more Japanese dishes. And I'm not the only one who has fallen in love with this cuisine. Many more are on board, an observation that even Gaurav Kanwar, Founder, Harajuku Tokyo Cafe (based in New Delhi) observes. 
"The Indian audience was skeptical about trying authentic Japanese cuisine and the perception in general has now changed as it has evolved more towards the contemporary side. Sushi has been associated mainly with raw fish and was not so palatable or accessible to Indians, being mostly served in expensive five star hotels. However, with the rise in popularity of modern Japanese cuisine, and the introduction of different ingredients in sushi, especially vegetarian ones, the interest in these Japanese dishes amongst Indians has been quite phenomenal. Not only sushi, people are loving all the new dishes introduced," he shares.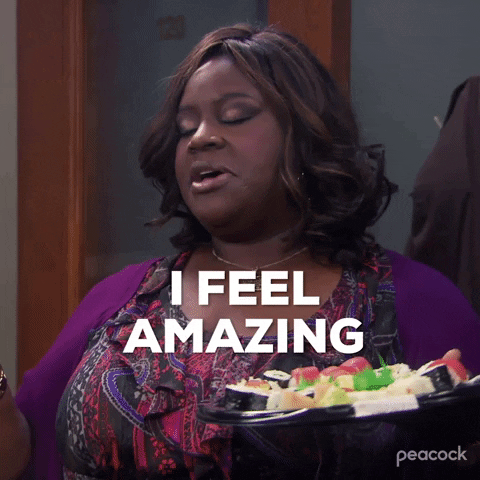 Let's Rewind
Japanese cuisine in India has certainly come a long way. Did you know that Tokyo in New Delhi was India's first Japanese restaurant? It opened in 1989 with help of India Tourism Development Corporation to redress complaints from Japanese executives about the dearth of their beloved cuisine in India. However, it shut down due to complains of lack of fresh fish and authentic ingredients. Sakura was the next to open in Connaught Place''s Metropolitan Hotel in 2000 (in a tie-up with the Japanese-run Nikko Hotel). Here, Japanese chefs and ingredients were flown in from Tokyo for Japanese expats to finally experience the authentic taste of Japan in India. And that was just the beginning of this cuisine's journey amidst a country that relies heavily on its spices and local ingredients. 
Fast forward to today, the cuisine has only grown in popularity. Grabbing a comforting bowl of ramen or some teppanyaki with a glass of sake after work has become a part of the lifestyle of many, and we have restaurants such as Izumi, Seefah, Kofuku, Guppy, among others to thank for satisfying those last-minute cravings. You might think the love for this cuisine is a just a fad but the sudden rise in new Japanese restaurants in India–Tsubaki, Taki-Taki, Wakai in Mumbai; Harajuku Cafe and Mensho Tokyo in New Delhi, Makutsu, Izumi's and Kofuku's new outlet in Goa; and Oyama in Chennai, to name a few–within in a year, proves otherwise.  
View this post on Instagram
So What's With The Sudden Rise In Popularity Of Japanese Restaurants In India?
Or rather the ever-growing popularity of the umami-loaded food? "Japanese cuisine was always considered haute. The food is rice and noodle-based, and easy to share which is similar to most Asian cuisines. It's comfort food, very flavourful, and a touch exotic. Japanese food is riding a new wave of popularity as consumers embrace healthy eating options and look beyond traditional dining choices to more intriguing alternatives in an era when cross-border travel is almost impossible. Earlier restaurants were finding it difficult to source good ingredients whereas now it is much easier to get them," shares Chef Ganesh of Tsubaki. 
Familiar Flavours
Although our palates are accustomed to complex dishes with rich and punchy flavours and spices, Japanese cuisine also delivers heaps of flavours in a simplistic style. You'll find similarities between the two whether it's the ingredients or cooking style. No wonder it appeals to us so much! For instance, the consumption of rice and wheat are similar. "In India, we use wheat in the form of breads whereas in Japan, wheat is used in the form of noodles," says Chef Ganesh. "While the Japanese cook meats and vegetables on a charcoal Robatayaki, we cook it on sigdi or tandoor," he adds. 
"Japanese cuisine does have curries that are similar in taste to Indian ones. Some of the spices used in Japanese cuisine like Shichimi (red chilli powder) also appeal to the Indian palate," Gaurav says. And how can you forget tea, the beverage that is loved by both cultures! Our love for Matcha is real! 
Going Beyond Sushi
Now that Japanese restaurants also serve sushi for vegetarians, the dish has become everyone's favourite. It also serves as an alternative for those who don't like raw meat. But there's so much more to Japanese food besides sushi. And if you're a fan of this cuisine and would love to try more interesting dishes, take it from both Ganesh and Gaurav who give you a peak into some of the other interesting offerings at their respective restaurant and cafe.
Tsubaki, Worli (Mumbai)
Chef Ganesh says that tempura and Teppanyaki are people's favourite, besides sushi. The lesser known Japanese dishes are Miso ramen (a ramen soup flavoured with soybean paste (miso), resulting in a thick, brown soup with a rich, complex flavour); Tonkotsu (ramen made of pork bones boiled down until they dissolve into a cloudy white broth); Donburi (a bowl of cooked rice with savoury toppings).
There are a variety of donburi dishes with different toppings. Some of the most popular ones are Oyakodon (whose name comes from its two main ingredients–chicken and egg); Katsudon or Pork Cutlet Donburi (Katsudon is served with tonkatsu, a deep-fried breaded pork cutlet, with egg and onions on top of the rice); Kaisendon or Seafood Donburi where in Kaisendon is topped with a variety of fresh, mainly raw seafood. The selection depends on location and season, but often includes tuna (maguro), shrimps (ebi), salmon roe (ikura), sea urchin (uni) or crab (kani).
Harajuku Tokyo Cafe, Saket & Gurgaon (New Delhi)
Japanese bakeries and desserts have been less explored in India, which is why this cafe hopes to bridge the gap with its sweet treats. "Some of the desserts include the Jiggly Japanese souffle pancakes, Cheesecakes, light as air cakes like the Castella, the traditional Japanese shortcakes, Dorayaki (smaller pancakes with Nutella/jam fillings), Parfaits (Japanese style ice cream sundaes with layers of flavoured jelly and mousse), very light bread like Shokupan, Red bean buns (Buns filled with traditional Japanese red bean paste), Curry pan (Bread with a curried filling, coated with pao crumbs and fried or baked). Also, Japanese street food is something which people should try at Harajuku," Gaurav says.
Dorayakis
Castella Tea Cakes
Japanese Cheesecake
Cronuts
If you're on the hunt for Japanese restaurants, bookmark this list for future reference.