Over the last year, people have made multiple lifestyle changes, courtesy of the pandemic. From turning into chefs to adopting pets and finally understanding the need for sustainability more than ever, the Millennials and Gen-Z are now finding solace and companionship in plants, so much so that 'plantfluencers' and plant moms have actually become a thing.
Gardening and growing plants at home isn't something new, and nor is the concept of plant parents. So why is it that there has been a rise of the younger audience taking such a keen interest in this trend right now? The major reason is the connection with nature that one is deprived of while quarantining at home. So bringing plants at home is just a way of being closer to nature. Also, it's a psychologically proven fact that green is the colour of growth, balance, and harmony. And with so much uncertainty in the current times, everyone is in search of stability, and plants have the power to bring that steadiness and peace in your life.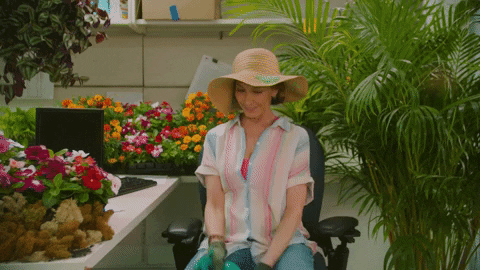 Researchers have claimed that plants are extremely important for mental health. It reduces stress, anxiety, depression and loneliness as well as enhances productivity and wellbeing. That's why you'll see so many people working better when they are surrounded by plants. Another reason is a change in the environment. Sitting at home with the same surroundings can get so monotonous; hence plants add that freshness indoors.
Since our eyes are mostly glued to the screen now, and social media (especially Pinterest and Instagram) have become the source of home decor ideas, visually appealing interiors filled with ferns and succulents are attractive enough to make millennials get on the board with replacing books with small pots on their shelves. And the best part about most plants? They're budget-friendly!
View this post on Instagram
Now that you know that the millennials' obsession with plants has got so much to do with healing, we won't be surprised if you're convinced to starting the journey of being a plant mom.
If you need some guidance in horticulture and urban gardening, we suggest you follow these 'plantfluencers' to help you get started:
1. Garden Up aka Dr. Ekta Chaudhary
Want to spruce up your home with some greenery but don't know where and how to start? Trust Dr Ekta Chaudhury to guide you. While her Instagram page will give you beautiful home decor ideas, it's her YouTube tutorials that will educate you on everything, right from all you need to know about air-purifying indoor plants to growing microgreens from your kitchen.
View this post on Instagram
2. Witch Crafts aka Kopal Nanda
Lucknow-based Kopal takes us through her everyday life of how she maintains her garden as well as introduces us to new specimens. From growing flowering plants to vegetative ones, her page is a one-stop destination for everything you need to know about gardening.
View this post on Instagram
3. The Lazy Gardener
Whether you're a newbie to this field and are want to start with simple, easy-to-maintain plants, check out The Lazy Gardener for getting all the basics of planting right.
View this post on Instagram
4. Geeks Of Green
Ann and her fam are self-proclaimed plant geeks, so trust them to give you all the tips you need to take care of your leafy children and become a successful plant parent.
View this post on Instagram
5. Mumbai Colony Gardener
Who said you need to have a large garden to grow vegetables and plants? If you have the passion and enough sunlight and water, even your balcony is more than enough to grow some botanicals. Take notes from Mumbai Colony Gardener.
View this post on Instagram