There have been times when I think I was rooting for the wrong guy while watching a K-drama. I am willing to bet there are lots of us who are secretly or quite vocally shipping the second guy, the one who isn't the lead, with the girl because they are just so cute together. This is called "second lead syndrome" in the K-drama language. Yes, there is a whole language. My introduction to the concept of second-lead syndrome happened while watching the cult classic Boys Over Flowers. This series perfectly portrays one of K-dramaland's most painful truths for my teenage self: that being Mr. Perfect doesn't always guarantee luck in love. Ji-hoo (the second lead) is everything that Jun-Pyo (the main lead) isn't—calm, collected, and caring—and no, no nice guy/simp behaviour! But we all know who the girl ends up with leaving a giant hole in our hearts.
The thing with second leads is they are there for the girl's character development, a pretty significant role to be tasked with. In a world where ghosting is all too common and niceness perhaps doesn't get its due, second leads can be more relatable. We've all had our affection not reciprocated and ended up in shambles. Perhaps that is why we find ourselves cheering, hoping and wishing the second lead also finds love.
Here's a list of the shows that had us feeling the second lead syndrome. We have a compiled list of our favourite K-drama second-leads who deserved better.
Han Ji-Pyeong in Start-Up
This second lead guy made the show's leading man look all things basic, and we are not talking about looks at all. Early on in the K-drama, we witnessed his struggles and his goals. He is our first love, just like Dal-mi. He shares the flaw of not having the confidence to declare his affections like many other second main characters before him, which is unfortunate. He has this golden retriever energy that makes us want to hug him and maybe call him a good boi, though that might be a bit extreme. His heartbreak feels personal,  because we all know someone who couldn't say it and lost out on love.
Watch on: Netflix
Hwang Sun Oh in Love Alarm
This K-drama created mad chaos on stan Twitter. The makers were bashed left and right for their ending. The final season of the romantic comedy featuring Song Kang as Hwang Sun Oh, Kim So Hyun as Kim Jo Jo, and Jung Ga Ram as Lee Hye Yeong came to a disappointing endgame for a majority of fans as Jo Jo chose to start her love life with Hye Yeong rather than Hwang Sun Ho, breaking his and the hearts of viewers. Everyone was rooting for him to get the girl in the end but the writers had different plans which had everyone reaching for the Kleenex.
Watch on: Netflix
Han Seo-jun in True Beauty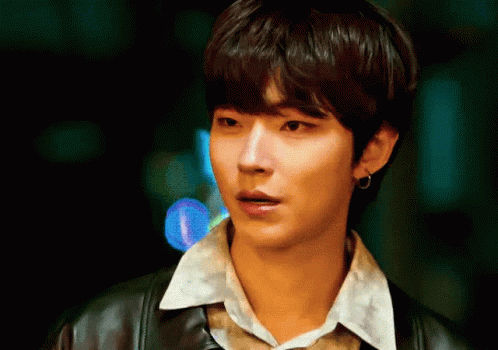 Every K-drama fan will vouch that Han Seo Jun of True Beauty is the most loved second lead character ever. Your go-to bad boy on a motorcycle with leather jackets and piercings who is only soft towards his crush had our hearts fluttering. Seo Jun is a classic tsundere who, despite his harsh exterior, has a good heart. It broke many fans' hearts when Ju Gyeong fell for Su Ho instead of him. The finale episode where he asks her to back to Suho is the hard to watch. The whole friend zone situation will frustrate you till the end, an accurate reflection of real life.
Watch on: Amazon Prime Video
Go Chung Myung in Hotel Del Luna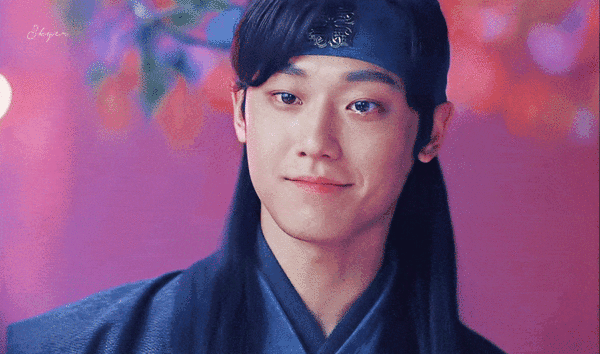 Lee Do Hyun's role gave many viewers watching Hotel Del Luna second lead syndrome from the moment he made his first appearance. Jang Man Wol and Go Chung Myung's heartbreaking and saddening story had our hearts in a chokehold, sure, but we couldn't ignore the fact that Goo Chan Sung and Jang Man Wol also created a gorgeous couple (Lee Do Hyun). Our hearts were captivated by Go Chung Myung's cheeky yet carefree smile when he interacted with Jang Man Wol and by his unwavering loyalty in upholding his pledge. You can't miss the bitter-sweet goodbye scene of this K-drama.
Watch on: Netflix
Kim Jung Hwan in Reply 1988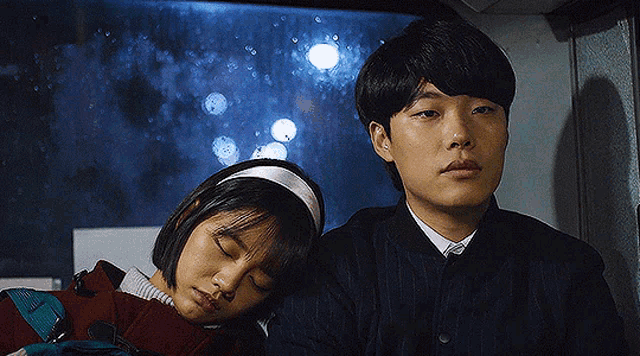 Reply 1988 tells the warm and funny stories of five families living in the neighborhood of Ssangmun in 1988. The focus here is on high schoolers Sung Deok Sun (Hyeri), Kim Jung Hwan (Ryu Jun Yeol), Choi Taek (Park Bo Gum), Sung Sun Woo (Go Kyung Pyo), and Ryu Dong Ryong (Lee Dong Hwi). Episode 18's infamous scene where Jung Hwan confesses his feelings for Deok Sun is the stuff of K-dram legend. The proposal will have you holding your breath in anticipation of their eventual union. But after that, our guy is rejected and you will suddenly discover that the man you had mistakenly identified as the male lead for 18 episodes was not, and it will make you question everything you know and believe to be true.
Watch on: Netflix
In the end, you will wish for an alternate universe where our second leads are getting the love they deserve.
Also, read our article on 5 Male Characters From K-Dramas That Are Walking Green Flags