There's something undeniably attractive about bad boys. What is irrefutable is the fact that this eventually leads to heartbreak and late nights spent knocking back tubs of ice cream. We have been brainwashed to love these moody, mysterious, and grumpy men. I imagine the 'I can change this boy' urge kicks in. Of course, then the urge to knock some good sense into yourself also kicks in, but that's only later. But if you look closely, you'll see that we have a long list of good male characters who constantly raise the bar. While people enjoy watching K-dramas for quick escapades with captivating stories, stunning scenery, intense chemistry between the protagonists, and mouth-watering food, this is also where you will find boys that are right for you. Non-toxic, decent, men- the kind that is often referred to as walking green flags.
Here are 5 male characters from K-dramas who are major green flags!
Captain Ri Jeong Hyeok in Crash Landing On You
Crash Landing On You was that K-drama which rose on the charts during the pandemic. Captain Ri is actually the male character standard we should aim for if they make men like this in real life apart from K-dramas. His going all the way out for to protect his lady Yoon- Se-ri makes us swoon over him every time. Captain Ri is a self-sufficient Mr. Darcy of the K-drama world and that's got everyone swooning. I mean, this man went from being a North Korean army officer to breaking the military border rules for his women while we still can get a text back.
Where to watch: Netflix
Lee Jun Ho in Extraordinary Attorney Woo
Lee Jun Ho is Mr. Charming at the Hanbada Law Firm. He had our hearts in a chokehold from the word go, his first scene as he assists the main character, rookie attorney Woo Young, in passing through the building's rotating doors on her first day at work – yeah, that worked. His lending of a patient ear as Young Woo talks about whales at the wee hours of the morning has set the bar pretty high. His character gives us hope that someone will always be willing love us.
Where to watch: Netflix
Hong Du Sik in Hometown Cha-Cha-Cha
In Gongjin, Hong Du Sik is the maestro of all trades. He is a talented young man with a vast variety of skills (his long list of licenses proves them). This guy bags himself odd jobs that benefit everyone in town and is basically everywhere. I mean, Robinhood got nothing on him. Du Sik has a gift for making friends with people of various ages and professions, even those he has just met. His biggest talent is to make you feel weak in the knees with his dimpled smile. A guy who is good at heart and is nice? That's a green flag right there.
Where to watch: Netflix
Cha Sung Hoon in Business Proposal
Cha Sung Hoon is firmly devoted to his career and to Kang Tae Moo, his boss and childhood best friend. ) He tries to avoid Young Seo out of loyalty to his Tae Moo (the bro code firmly in place), but he still manages to find ways to support her. Like by getting her filthy stalker neighbour out of the way and encouraging her to start pursuing her dream. He shows her how she has so much potential  for professional success despite her father being an ass to him. P.S- Such men are only available in K-Dramas!
Where to watch: Netflix
Jung Ji Woon in The King's Affection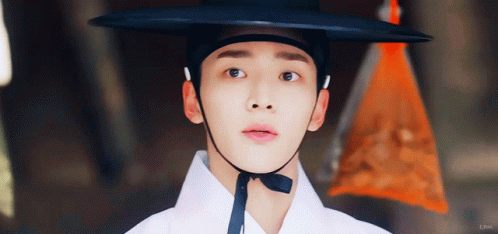 More than just handsome and tall, Jung Ji Woon is a brave man who is not afraid to stand up for what is right.  He is honest enough with himself to allow his feelings, once he begins to feel something for the crown prince, to develop fully. The idea of loving someone who has a higher position or the same gender  does not even make him uncomfortable. I mean the classic Mulan tale but in a K-drama. Also being a guy with great humour, he knows how to keep your days entertaining. Green flag!
Where to watch: Netflix
Also, read our article on 5 K-Drama Second Lead Characters That Had Us Rooting For Them