Show business has a long history of resorting to stereotypes to portray individuals with disabilities. These stereotypes may be negative or positive, but they are rarely correct. Last year, the famous K-Drama Extraordinary Attorney Woo started a meaningful conversation among the viewers on the representation of autistic characters. Since its debut, this K-drama has had dazzling success and received admiration from fans and critics all around the world. Ableism is prevalent everywhere in the world, but in South Korea, where the emphasis on societal normalcy has historically been of extreme significance, the stigma associated with autism and disability is markedly higher. In that light, it makes sense that the story opens with Young-woo having trouble in her office where people look down on her without knowing her talent.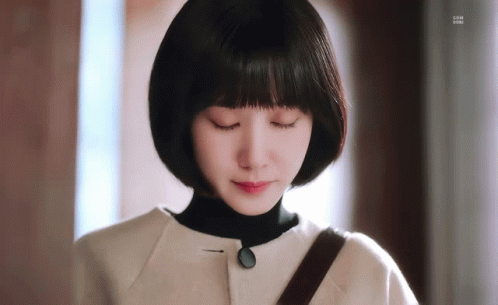 While Extraordinary Attorney Woo succeeds in exposing the reality of prejudice through the Hanbada Law firm's microcosm, it's still not easy to achieve representation to the fullest form. Attorney Woo may be the current favourite but this isn't the first time K-Dramas have sparked these sensitive topics, another highly popular K-drama Good Doctor is an outstanding example. Good Doctor is the story of a man with Savant Syndrome who is a brilliant surgeon but has the emotional development of a child. He struggles to succeed as a doctor and fit in with his co-workers in the pediatric department.
So, here are a few K-dramas that have sensitively addressed these subjects and attempted to ignite debate and awareness.
1. It's Okay To Be Not Okay
It's challenging to show mental health and autism difficulties, but this K-drama does a remarkable job of portraying them in their most unrefined form, powered by amazing performances from the entire cast. Despite the love story running around, It's Okay to be Not Okay is as much Moon Sang-Tae's story as it is Moon Gang-Tae and Ko Moon-young's story. The lives of the three main protagonists are interwoven in this heartbreakingly beautiful K-drama. Moon Sang-Tae's autistic character is portrayed by Oh Jung-Se in a very hopeful and brave way. Despite his disability, Moon Sang-Tae has never allowed anyone to feel sorry for him. Whenever the time comes, he doesn't shy away from showcasing his art or sharing life advice through his lens.
Watch on: Netflix
 2. Page Turner
The story of Page Turner revolves around a gifted pianist Yoo Seul played by Kim So Hyun. This young woman is strong and tough. An accident that left her blind threatens to destroy everything she has worked for after dedicating her entire life to playing the piano. Page Turner is a powerful and endearing drama. Ji Soo portrays Cha Shik, a champion pole vaulter. He also loses his sense of purpose after learning he won't be able to continue playing sports. His life, however, takes on new significance when events force him to play the piano and support Yoo Seul. His persona is quite passionate, a little slow to react, and has a pure heart.
Watch on: Viki
 3. Extraordinary Attorney Woo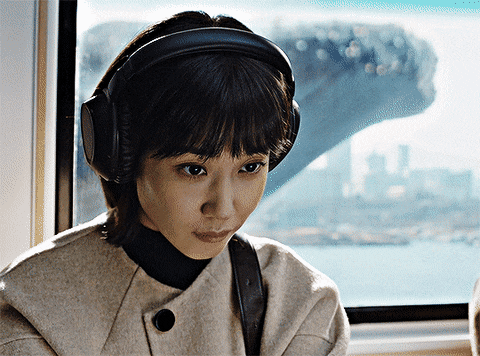 Extraordinary Attorney Woo takes the notion of what it could be like to have a lead character who is autistic but also boasts savant-like legal ability and gives it a pleasant, warm, almost treacly sort of gloss. Park Eun Bin is without a doubt this K-drama star, perfectly capturing the personality of her character Young Woo. Despite having an autism spectrum disorder diagnosis, Woo Young-woo went on to succeed in SNU becoming an impressive first-year attorney. Every episode allows us to sympathize with her challenges in addition to watching her excel as a lawyer. Additionally, Dong Geu-ra-mi, Woo Young-childhood woo's closest friend, former college roommate, and colleague Choi Su-Yeon and her boyfriend Lee Jun-ho provide her with a lot of support. They not only help her see the world through their own eyes, but they also guard her when they realise she is unable to do so. This show leaves an everlasting impact on the viewers with a little heartache. Season 2 is reportedly to arrive by 2024.
Watch on: Netflix
4. Good Doctor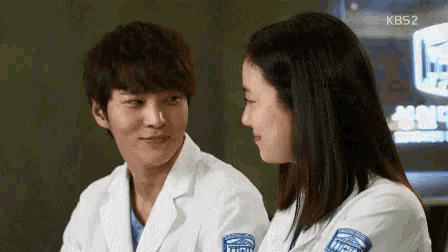 Good Doctor, which stars actor Joo Won as an autistic savant doctor in training who specializes in pediatrics at a busy Seoul hospital, will astound you with its realistic portrayal of the struggles faced by its fascinating lead character. A young man must overcome much prejudice to achieve his goal of becoming a pediatric surgeon. As the plot develops, each character gets close and learns from one another, changing their perspectives on autistic individuals in the process. By the end, they are all like one big family, and even the hospital staff members who were adamantly opposed to hiring him even on a trial basis become his strongest supporters
Watch on: Netflix
5. Move To Heaven
Are you familiar with the term "trauma cleaner"? A company that cleans and detoxifies the area after someone passes away as well as gathers and discards their personal things. The concept for the innovative series Move To Heaven, which layers in autism and family conflict together with the spiritual business of cleaning up after the deceased, was inspired by a South Korean essay written by someone who served as one of these "trauma cleaners." The show doesn't take pleasure in the suffering, though, as that isn't the goal of the drama. To reach the consoling, uplifting parts, it is worthwhile to persevere.
Watch on: Netflix
These K-dramas are merely baby steps toward the dialogues; there is still a long way to go until these people are treated equally by society and given the support they need in all spheres.
Also, read 5 Male Characters From K-Dramas That Are Walking Green Flags