While 2020 slowed down our lives, to say that it was eventful would be an understatement. From international singers who made a stunning breakthrough to tragedies that enveloped the world, the year was no less than a roller coaster ride. And to be honest, it was one for the future history books.
As we inch closer to 366/366 (hello leap year), it's time for one last glance over. We have rounded-up the major pop culture and newsy moments that made 2020 a year to remember, and also one to forget. So, put on your best shoes and get ready to take a walk down the memory lane.
Jacinda Ardern's Diverse Cabinet
New Zealand Prime Minister Jacinda Ardern unveiled an incredibly diverse cabinet this year. In the 20-members strong cabinet, eight members are women. Of these, five are Maori, three are Pasifika and three are from the LGBTQIA+ community.
Zendaya Made History
Euphoria star and teen sensation, Zendaya made history at the Emmys which were held in September earlier this year. The actor became the youngest person ever in the history of Emmy Awards to win the Best Actress In A Drama Series title.
Meghan Markle And Prince Harry Step Down
Following her marriage to Prince Harry in 2018, the couple's stint with the Royal Family came to a crashing halt when they decided to step back from their duties as senior royals. The couple also became financially independent from the British monarchy.
Australian Bushfires
The country faced one of its most devastating wildfires as the burning continued from December 2019 into the new year. About 47 million acres of land was destroyed while thousands were displaced from their habitats.
Kamala Harris' Historic Win
US Presidential Elections 2020 saw Kamala Harris make history by becoming the first woman and also the first Asian-American, Black woman as the Vice President of America. On August 11 this year, Biden had announced that he selected the California senator as his running mate.
Parasite Scores Big
For the time in the history of Oscars, a non-English-language movie won the Best Picture award. Apart from this big win, Parasite won the award for the Best Director, Best Original Screenplay and Best International Feature Film.
Keeping Up With The Kardashians
After 14 years and 20 seasons, the notoriously popular TV show Keeping Up With The Kardashians came to an end with season 21. Signalling a major shift in pop culture, the announcement was made by the respective family members on their Instagram.
Harvey Weinstein Verdict
The #MeToo Movement finally got justice when American producer Harvey Weinstein was convicted. Weinstein arrested on the grounds of being a sex offender, was finally sentenced to serve 23 years in jail.
Schitt's Creek Got Its Recognition
Highly underrated and now popular web series, Schitt's Creek got the recognition it deserved this year. The show won an astonishing number of awards at this year's Emmys taking home the trophy for Outstanding Comedy Series and more.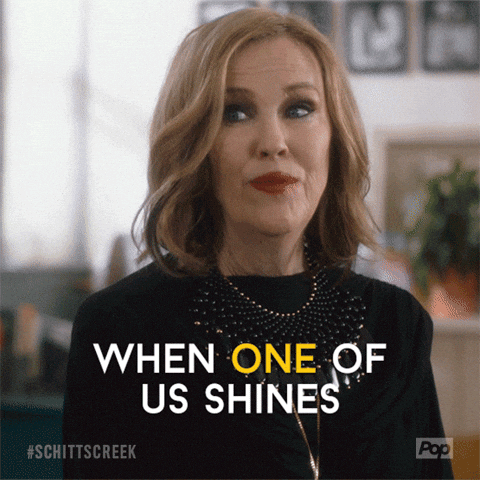 Black Lives Matter Protests
Following the police-involved killings of George Floyd, Ahmaud Arbery and Breonna Taylor, 2020 saw peaceful, sometimes violent protests and demonstrations to end racial injustice and police brutality.
Huge Losses In Cinema
This year, Hollywood and closer home Bollywood lost iconic actors and great talent. From Sushant Singh Rajput, Irfan Khan, Rishi Kapoor to Chadwick Boseman, film industries worldwide mourned many great losses.
First LGBTQ Characters Star In Disney
Disney streamed a nine-minute-long film as part of its Spark Shorts series, called Out. The film narrated the emotional story of a man who wanted to move in with his boyfriend but was struggling to come out to his parents. We must say, this was a major change brought about in pop culture.
Taylor Swift Released 2 Albums
After being underground and invisible, Taylor rose like a phoenix to gift Swifties, not one but two albums this year. Yes, all produced and directed during the pandemic! Her albums called Folklore and Evermore dwells on a myriad of matters and hide intriguing theories.
View this post on Instagram
Kim Jong Un Goes Missing
The North Korean supreme leader sparked rumours of either being gravely ill or dead when he missed important events like commemorating his grandfather. Hysterical speculations rose about his existence with some saying he was found at a resort, residing in a train and everything in between. He emerged 20 days later in photos showing him at a ribbon-cutting ceremony.
The Death Of Kobe Bryant
Legendary Los Angeles Lakers player Kobe Bryant and his daughter Gianna encountered a tragic death. The father-daughter were killed in a helicopter crash in Calabasas, California on January 26.
Covid-19 Takes Over The World
On January 9, the World Health Organisation (WHO) announced that a deadly virus known as coronavirus has been found in Wuhan, China. Within months, the virus enveloped the world leading to over 751000 deaths worldwide.
Photographs: Instagram