"Oh my god! Did you see that tweet posted by that XYZ celebrity portal? Love is so dead," said every Taylor Swift fan after getting the news of her breakup with her longtime boyfriend and actor Joe Alwyn. In this era of speed rocket technology, we are always glued to our screens to learn the ins and outs of celebrity relationships.
We might not even know how we are wasting so much time playing Sherlock Holmes over these relationships, sometimes more often than our own! Britney Spears and Justin Timberlake's split in 2002 was a significant pop culture event for millennials. This was even before the internet era. People were shocked. How could they break up when they attended an awards show wearing matching denim outfits?
View this post on Instagram
Fast-forward to 2023, which already looks like a dark era for celebrity couples, one new celebrity couple appears to be divorcing every time we scroll through our Instagram. (It's like DJ Khaled saying another one on loop.) Big names like Justin Trudeau and his wife Sophie Grégoire Trudeau are divorcing after 18 years of marriage, proving that not even influential political figures are immune to the current breakup curse.
Some of the most famous celebrity ships drowned this year are Taylor Swift and Joe Alwyn, Ariana Grande and Dalton Gomez, Camila Cabello and Shawn Mendes (again), Sofia Vergara and Joe Manganiello, Britney Spears and Sam Asghari, and most recently, Joe Jonas and Sophie Turner. Astrology girlies will blame it on the Venus retrograde, but the fans are engrossed and highly concerned about the status of these celebrity romances. Maybe a little too much for something that's not their personal business.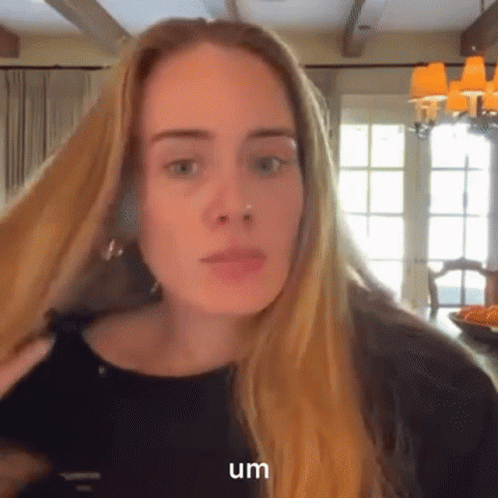 Apart from the breakups, fans also love to spy on who is dating whom, because everywhere I scroll, I see a new tweet where people are having a meltdown over Timothee Chalamet and Kylie Jenner. But it's not that crazy to experience sadness or happiness after a failed or successful celebrity relationship, especially given that these romances frequently take place in front of cameras and come to our social media pages.
View this post on Instagram
Overly romantic vacations, engagements, and weddings: We feel like we're a part of every stage of celebrity relationships as every little detail dominates our Instagram feeds. Therefore, fans can't help but romanticise their favourite relationships and become really invested in their success when they see them.
Guilty Pleasure
We get it! It's a guilty pleasure. Have you ever had the impending feeling of guilt when a bad day seems a little better after hearing the news of your snooty neighbour's car getting keyed by a vengeful ex? Or of a high school bully's divorce after their fairy tale wedding? Well, as par de course of the human experience might it be.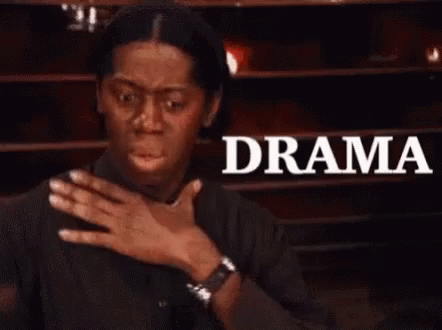 Others' misery always soothes our own salty wounds, a very toxic but true human nature. But in celebrity breakups, things get quite nasty on the internet because fans love to pick a side in favour of their favourite person in the relationship.
Keeping Up With the Misogyny
A classic example is Taylor Swift's case. Because of Swift's candid song lyrics, her personal and professional lives have been intertwined for more than ten years, and her fans have developed an interest in both her happiness and what her life trajectory might mean for their own. This is more harmful to her professional tightrope because her words are always used to drag her partner along without having any actual reference to her real-life incident or so. We should have gone past the stage of focusing a woman's accomplishments on a guy or her dating history with men since she penned her feelings through songs and trusted her fans enough to publish what is essentially her diary to the world.
But no, most of the time, these breakup reactions on the internet reeks of misogyny when detractors are so willing to point the finger at women for the quality of their relationship. Men are excused from responsibility or reputation damage with compassion posts, as nasty trolls always find a way to bash the woman in the relationship failure. It's extremely sexist, the way these media portals manipulate the narrative and end up making women the villains.
The Other Woman or Man
But what happens after a celebrity breakup? The biggest question for the internet has to be 'Who is the next person on the chart'. And it has to be some upgrade, right? Because more than the celebrity, people behind the tiny screens are rooting for it (or waiting for words to shoot).
The custom of publicly deciding which famous lady a particular famous male partner prefers is outdated and stale, but it is nevertheless used for opinions and feedback. Sounds very similar, right? Because only a few months ago, the internet was having a meltdown over Hailey Bieber vs. Selena Gomez, where sides were picked and tearing women down became wordplay.
goodnight Barbies, not at all thinking about Timothée Chalamet making out with Kylie Jenner at the Beyoncé concert, Joe Jonas filing for divorce from Sophie Turner or Tom Holland being so madly in love with Zendaya that he films her everywhere like he's holding a 90s camcorder pic.twitter.com/UneCucM3JW

— T (@trinawatters) September 6, 2023
We should try not to constantly compare our personal love lives with those of the celebrities we adore. The idea that theirs is the only romance to strive for or the only one that is worthwhile is unrealistic. You run the risk of rejecting fantastic relationships because they don't seem "perfect" if you use celebrities as yardsticks for your own love relationships.
Also, read It's Selena Gomez And Hailey Bieber Now But The Internet Has Always Loved Pitting Women Against Each Other