There's an invisible string between our hearts and Taylor Swift's lyricism. As a song writer, Taylor Swift has an excellent discography filled with music for everyone. Taylor has written songs that feel like a warm hug on a bad day. Miss Swift's songs have an enchanted power to teleport her fans back to some of their most significant moments in their lives, such as bumping into their first crush, getting their heart broken for the first time, starting a new career, or shifting to a big, bustling city.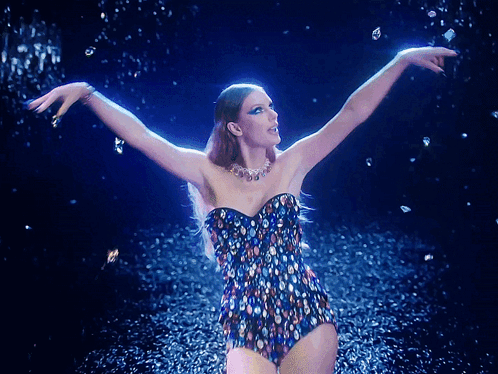 Her albums seem to create connections, either through describing someone's personality or aesthetics. Miss Swift, aka The Music Industry, who is a Sagittarius queen herself, wears her heart on her sleeve since she published her first album in 2006, Taylor Swift, to the release of her most recent studio album, Speak Now (Taylor's Version). Over the years, fans have felt their bond with her grow stronger with each track.
So if your favourite melody is written or sung by Taylor Swift, this list was just made for you by the stars, keeping your zodiac's character traits and personality in mind.
Aries: The Archer
Aries people are naturally independent and fighters in this fast-paced world. They are constantly on the lookout for new adventures to add to their list of positive character traits. Much like this one- The Archer from the Lover album.
Taurus: Invisible String
It's appropriate to say that Taureans enjoy their tranquil and deliberate pace, and Invisible String from Folklore perfectly fits this description.
Gemini: I Did Something Bad
On the face, quirky, creative, and social butterflies are a few of the well-known social traits of a Gemini. They don't use any filters when they speak. The snarky song by Taylor Swift from Reputation perfectly captures their persona.
Cancer: Clean
They have the biggest carer energy, and their love language will be "acts of affection," which is deeply similar to this track from 1989.
Leo: Wildest Dreams (Taylor's Version)
Represented by the lion, Leos are considered the royals of the zodiac signs, and I wouldn't dare give them anything less than Miss Swift's biggest hit.
Virgo: Paris
Virgos are party lovers, perfectionists, and hustlers, and Paris sounds like the perfect choice for them.
Libra: All Too Well (Taylor's Version)
A little sentimental by heart, Libras wear their hearts on their sleeves. And this heartbreaking ballad from Red has to be a perfect representation of them.
Scorpio: Look What You Made Me do
Scorpions have the best of both worlds, they are sass and spikes in equal measure. They are able to fit in anywhere and like the spotlight. This track from Reputation is the perfect synthesis of all these qualities.
Sagittarius: Midnight Rain
Sagittarians are passionate, easygoing, and, most importantly, loyal. But things might take a u-turn for them sometimes, and Midnight Rain is just the song to describe it.
Capricorn: Better Than Revenge (Taylor's Version)
They are known for being highly ambitious, hardworking, and street-smart. A Capricorn knows how to get the job done and calls out those who are trying to meddle in their business.
Aquarius: Karma
Karma from Midnights perfectly embodies Aquarians who take pleasure in their individuality, do not compromise, and can be quite stubborn.
Pisces: Ivy
Pisces, a deeply romantic sign, is similar to this heartwarming yet bittersweet track from Evermore, are capable of making extreme sacrifices for their loved one.
Also, read Love K-Dramas? Find Your Most Compatible Oppa Based On Your Zodiac Sign
10 Times Taylor Swift Served Us With On-Trend Beauty Lessons