2023 is officially here and that means that every New Year's wish is inevitably followed by the question: "What are your new year's resolutions?" And no, Samantha, I'm sorry, but we can't just declare, "I want to exist again this year." This new year, some people in my office have started practising yoga, and some are manifesting a romantic partner. So, you know, it's the usual. While our resolutions tend of to be cookie-cutter and well, mundane, the fictional world makes it more interesting. We make an attempt to make New Year's resolutions for the characters we have loved on screen. They might have a long list to choose from; I mean, they are fictional, so they have enough liberty to do anything.
Here's our fun list of resolutions for our favourite characters:
1. Emily Cooper: Learn French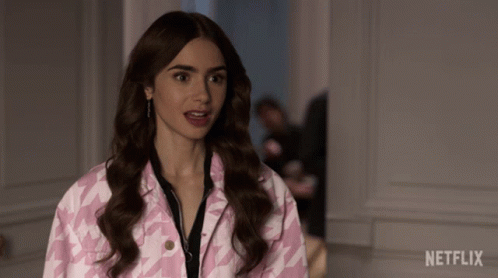 I bet everyone wants our favourite influencer Emily to brush her French and try not to kill people at Gabriel's Michelin-starred restaurant. I mean, she is trying, but a little push would be really appreciated by Sylvie and the French audience.
2. Bruce Wayne: Learn To Solve Riddles Faster
Mr. Bruce Wayne, aka The Batman, can do and buy everything because, as you know, his superpower is being "rich." But what we saw is him struggling in the latest movie with solving riddles given by the Riddler and not having him blow up the whole city. Maybe his resolution can be to practice more riddles in his free time.
3. Dimple: Make An App To Balance Love Life And Career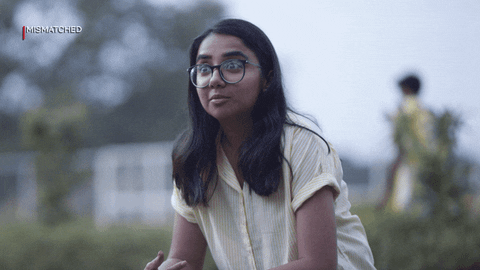 Dimple saw a lot of ups and downs these past two seasons in her love life as well as her professional life. Our favourite tech girlie could really invest some time to make an app that will help people balance their love life and career and if she's reading, we suggest this be her resolution.
4. Enola Holmes: Hire More Women
The little sister of Sherlock is bigger than her last name. She has proven in both films that she is capable of handling bigger cases on her own and saving people. This year, we bet her resolve is to hire more women in her investigation company. P.S.: Let the matriarchy begin.
5. Maddy: Trust No Bi*ches
With all of the Cassie and Nate drama in the previous seasons of Euphoria, our favourite fashion girl witnessed a lot of betrayals. This year, we predict growth for Maddy and think her resolution would be to  spend quality time healing her mental health and practising self-care and learning to not blindly trust people.
6. Charlie: Plan More Dates With Nick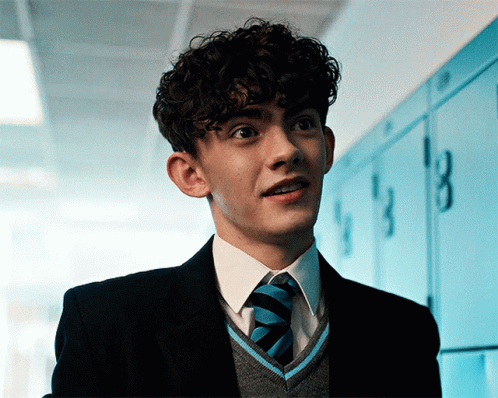 If you haven't watched Heartstopper yet, this cute gif might be your sign. We would genuinely spend all our money to watch Charlie plan some more fun and cutesy dates with Nick and make us giggle in adoration. Now that's a resolution we can all get behind.
7. Anya Forger: Study More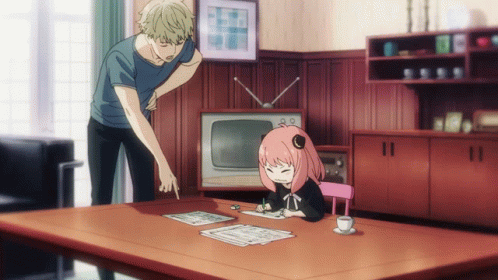 It may be a very Asian thing to ask for academic validation, but for Anya, it's necessary to excel in her exams and help her father save the country. To make the world peaceful, we are willing to bet her resolution to her study more.
8. Scarlett Witch: Adopt Kids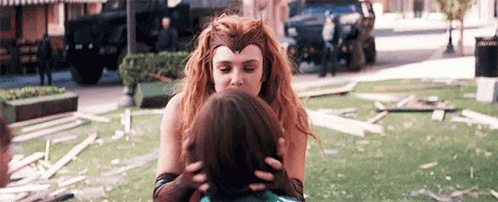 It's high time we advise the strongest Avenger to stop making kids from magic and adopt some real human kids. This might give a big relief to Doctor Strange. Make this your resolution!
9. Max: Make A New Playlist
Running Up The Hill might be Max's go-to song, but we all get bored of our favourite tunes sooner or later. As Max's biggest fans, we would genuinely ask her to make a new playlist and give us some more throwback hits. Let's bump this to the top of the resolution list?
10. Rue: Be Sober, Maybe?
We all know how things went with Rue in the past two seasons of Euphoria. From jumping over garbage tins to exposing people, she gave us all the drama in 2022, but in 2023, we think and pray that her resolution should be to stay sober for a long time and work on helping her friends.
11. Micheal Scott: Nothing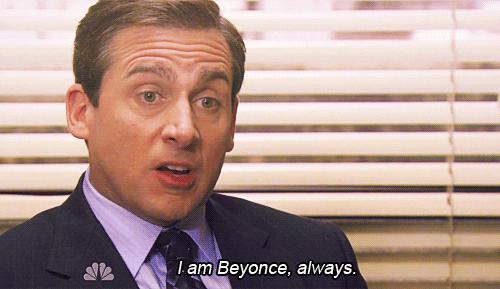 Mr. Michael Scott, the best boss in the world, might not need a resolution because he is so fantastic anyway.
Also, read From Slaps To Takeovers, These Were 18 Defining Pop Culture Moments Of 2022