If you eat, sleep, and breathe the Internet or are someone (coughs, like me) who jumps to post the latest pop culture meme on their Instagram story, pull up a chair and get comfortable because this is bigger than your Spotify-wrapped. We entered the year still getting over Meghan Markle and Prince Harry dropping a bombshell on Oprah's show or trying to digest the news that Kim Kardashian has started dating Pete Davidson after finally getting divorced from Kanye. Since then, however, 2022 has witnessed upheaval and much has happened. Murmurs about the virus are making the rounds, Pete Davidson is with someone else and Harry and Meghan have a Netflix show now.
So here's our roundup for all the things that stayed in our minds this year.
1. The Oscar Slap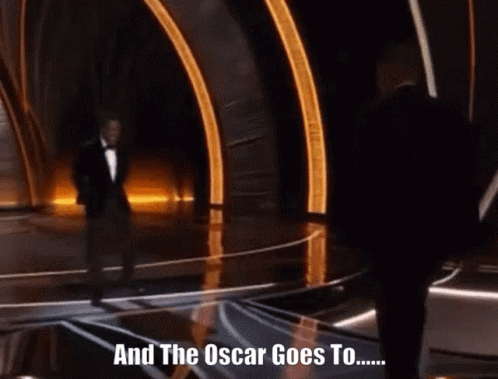 From a distance, it looks like a snippet from The Office or just any other sitcom. This is a moment that "Will" go down in history. The incident has made a dent in pop culture history and is now firmly entrenched in the meme world. One Twitter account's video of the slap has since received over 100 million views, sparking public and celebrity outrage. Regardless of whether you support Smith or Rock, no one can deny that "Will Smith just smacked the shit out of me" was not an iconic line in the 2022 script.
2. Euphoria: Maddy Vs Cassie
Zendaya may be the star of the show, but this season of Euphoria was running on Maddy, Nate, and Cassie's shoulders. Never in their wildest dreams had anyone thought Cassie would betray her soulmate Maddy by sleeping with her ex. But we aren't complaining; it gave the show a much-needed comedic yet dramatic turn from all the regular heavy drug issues in the show. The show made it to many top watched lists, and into conversations around the world.
3. The Spit-Gate Incident
Everything we came to know about this movie and drama was without our consent. Don't Worry Darling came into the limelight when rumours flew about Harry Styles and Olivia Wilde dating, but it's not even the start of the chaos; the female lead of the movie, Florence Pugh, found everything happening around the couple bizarre, and Olivia reduced the movie to sex scenes only. All of it lead her not to show any interest in the promotion of the movie to the point where they skipped the press meet. Things don't end here because Twitter was convinced that Harry spit on Chris Pine courtesy this video:
someone needs to begin a full fledged investigation into what happened on that don't worry darling set… wdym harry styles spitting on chris pine on NATIONAL TELEVISION? pic.twitter.com/jpow9JT8pk

— ceo of kory (@korysverse) September 6, 2022
4. Pete Davidson Becomes Boyfriend Of The Year
If you buy in to the theory that "anything is possible in the world," then Pete Davidson dating Kim Kardashian won't come as a shocker. Their relationship ended this year, but that doesn't mean Pete took a break; he began dating supermodel Emily Ratajkowski. Girls in the industry are known to drag their exes, whereas every ex of Pete had only nice things to say about him, making him our boyfriend of the year. P.S. We're all curious about what he'll do with the tattoo of Kim's children's names.
5. Elon Musk Plays Verify-Verify On Twitter
Should I step down as head of Twitter? I will abide by the results of this poll.

— Elon Musk (@elonmusk) December 18, 2022
We are all guilty of spending our payday money on stupid stuff, but when you are a billionaire, you have to step up the game and can buy a whole social media platform to screw people who have trolled you, over. Elon Musk's Twitter takeover was announced on April 14, 2022, sending everyone into a frenzy. As usual, Twitter trolled him on his own poll to resign as CEO.
6. Hailey Bieber And Selena Gomez Break The Internet
Everyone thought this was an edit at first, but nope. These girls are shutting down the Internet one picture at a time. Beefing with your partner's ex is not new in the entertainment industry. Years of the cold war between fandoms were thawed by this single image. Pictured holding hands at the Academy Museum of Motion Pictures Gala, Selena Gomez and Hailey Bieber proved that being social with their ex's new partner is actually a great decision. Girls support girls all day!
7. Running Up The Hill Makes History On Billboard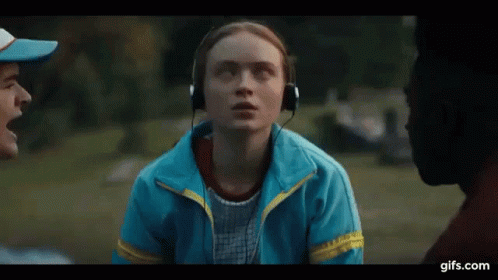 Kate Bush's greatest single from the 1980s, "Running Up That Hill," was on every Stranger Things fan's Spotify Wrapped. Following its newfound love from Gen Z, the song made a historic comeback on the billboard by reaching number one in the UK singles chart. This finally gave Kate her first number-one single since 1978, making it the longest gap between number-one singles ever. It also topped the charts and reached the Top 10 around the world.
8. Women Own The Music Industry
This year's music industry was ruled by women, from Taylor Swift claiming the entire Top 10 on Billboard Hot 100 with the song from her latest album Midnights to Rihanna finally releasing new music for the Navy titled "Lift Me Up," which features on the soundtrack of the Marvel movie "Black Panther: Wakanda Forever." Not just Riri, Queen Beyonce also graced us with "Renaissance," which had everything we needed to groove on the dance floor with sick beats.
9. BTS Receives 3 Major Grammy Nominations
The South Korean boy band BTS announced that they will be taking a break from group projects and will be focusing on their solo projects. BTS also revealed the beginning of their enlistment, setting a significant precedent for South Korea's mandatory military service. But that didn't stop the world's biggest boy band from making history, as they are nominated for Best Pop Duo, Best Music Video, and Best Album for their song "My Universe," which they co-wrote with Coldplay. The band is making history for K-Pop by receiving multiple Grammy nominations for the first time. They've been nominated for the Grammys for the third year in a row. The oldest member of the group, Jin, already started his service on December 13; other members will join him by this coming year. The break is said to end by 2025, giving fans plenty of time to enjoy their solo albums.
10. Wednesday Breaks Records
The character Wednesday Addams, played by Jenna Ortega, has gained widespread popularity. The Addams family is brought back to life by director Tim Burton's incredible imagination, entering the twenty-first century with more style than ever. The show had a strong first week on the streaming service, garnering 341.2 million hours of viewing globally last week and breaking the record for the highest week for any English-language series on the platform set by Stranger Things' fourth season. Apart from all the numbers, Wednesday has become a pop culture goth icon with her crazy dance moves that even made Lady Gaga a fan.
11. Henry Cavill Steps Down From Superman And The Witcher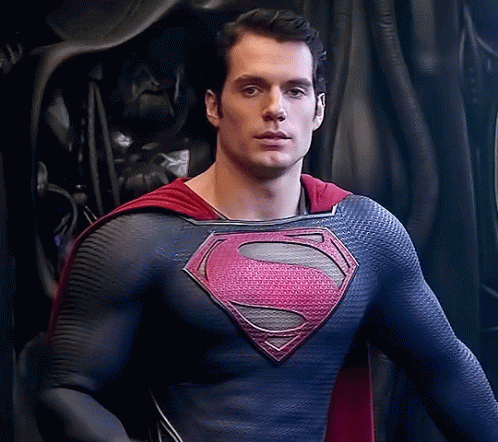 This was a difficult year for Henry Cavill fans, the beloved actor stepped down from not one, but two major roles. Cavill posted on his Instagram; "I will, after all, not be returning as Superman, After being told by the studio to announce my return in October, prior to their hiring, this news isn't the easiest, but that's life. The changing of the guard is something that happens. I respect that. Aside from Superman, the actor left the hit show The Witcher due to plot issues.
12. Quickstyle Makes Kala Chasma A Viral Craze
A Bollywood dance performance at a wedding by the all-male Norwegian dance group Quick Style went viral on social media. They became a viral hit thanks to the first reel, Kala Chashma, which also garnered lots of media attention. It didn't take much time for the internet to recreate this dance move. This trend was also joined by K-pop group Winner.
13. Death of  UK's Longest-Serving Monarch Queen Elizabeth II
At her Scottish estate, where she had spent the majority of the summer, she passed away peacefully on September 8th afternoon. The Queen saw a significant social change after ascending to the throne in 1952. Her son King Charles III said the death of his beloved mother was a "moment of great sadness" for him and his family and that her loss would be "deeply felt" around the world.
14. Avatar 2 Hits Movie Theatres
Avatar 2- The Way of Water is finally, officially, released in cinemas everywhere after thirteen years of the first movie. This movie takes the audience back to the visually mesmerizing world of Pandora.
15. Meghan Markle And Prince Harry's Netflix Documentary
The long-awaited six-part Netflix docu-series starring Meghan Markle and Prince Harry, Volume I and Volume II, are now available and have given us exactly what we wanted: an emotional rollercoaster, startling disclosures, and sweet moments between the married pair.
16. Jiggle Jiggle Takes Over Reels And Tiktok
The 51-year-old  Paul Theroux debuted his "My Money Don't Jiggle, Jiggle, It Folds" rap on a 2000 episode of his docuseries "Weird Weekends."Twenty-two years later, a remix of his rap has spawned a dance craze on TikTok and Reels  — where everyone from Snoop Dogg to BLACKPINK can be found wiggling along to "Jiggle Jiggle."
17. Wordle Became Game Of The Year
Whether you personally have joined those Wordle-obsessed or not, there is a good possibility that you know a number of others who have. Friends, coworkers, family members, and acquaintances are bonding over their successes and failures by sharing their daily Wordle scores.
18. Be Real Becomes New Gen Z Obsession
You're excused if you haven't heard of the BeReal app and aren't a member of Generation Z. BeReal was launched in 2019 by the French entrepreneurs Alexis Barreyat and Kévin Perreau. The app's real-time posting gave this generation a break from all those filters and premade grids to enjoy real and genuine life on the Internet.
Also, read 2022 Fashion Recap: The Most Viral And Defining Moments That Caught Our Attention