Ever said no to a plan just because a new episode of your favourite K-drama was dropping? If you watch rom-com K-dramas to escape reality and take solace in fictional guys, you are most likely experiencing fictophilia, a condition for having strong and lasting feelings of love for a fictional character. And no one can help but fall in love with these darn cute K-drama men. K-dramas have mastered the art of romance and take us to a fictional world with walking green flag men, and despite the fact that many of these shows follow the same cliche tropes, we are 'nevertheless' bound to fall in love.
View this post on Instagram
After finishing a K-drama, single people like me would simply sigh over our lacklustre lives, because no matter how hard we try, we can't find a Han Seojun (True Beauty) who will look past our imperfections or a Kang Tae-moo (Business Proposal) who is ready to leave everything behind for us. I mean, our expectations are already quite high, and there is no chance of meeting our ideal Oppas, who will complete our checklist and help us live our main character's love story in real life.
So if your favourite weekend hobby is to rewatch your favourite K-drama with a warm ramen bowl, this list was just made for you by the stars keeping your zodiac's character traits and personality in mind and heart.
Aries: Seo JungHoon of Healer (2014)
Aries are born fighters and are highly independent; they can't help but look for daily adventures to add a cherry on top of their character trait. It's very on point to give them Ji Chang Wook, one of the most loved action characters, for a date. Plan romantic dates or solve mysterious cases with Mr. Healer.
Taurus: Lee Jun-Ho of Extraordinary Attorney Woo (2022)
It's safe to say that Tauras peeps love your peace and steady pace, and I couldn't come up with a better K-drama boyfriend than our Mr. Whale to join them for a date where he would not only listen to them but would understand their thought process and help them become a better person. Alexa, play enchanted by Taylor Swift.
Gemini: Han Seojun of True Beauty (2021)
Quirky, creative, social butterflies, and on the face are some of the famous terms used for Geminis on the Internet. But sometimes they get into trouble because of their nonstop running mouth, so they definitely need a man who not only knows how to fight for them but can teach them how to do it. Han Seojun is an excellent match for all Geminis out there. Just like the Geminis, he oozes a double personality: the go-to bad boy on a motorcycle with leather jackets and piercings who is nothing but a softy from the inside.
Cancer: Ha-ru of Extraordinary You (2019)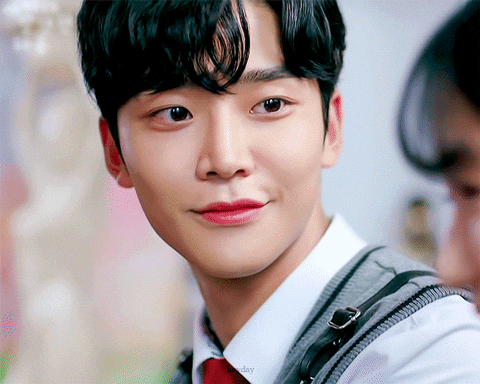 They have the biggest carer character marvel, and there's no doubt that their love language will be "acts of affection," which is deeply similar to Ha-ru's loving and adorable persona. A guy who keeps them at the top of his priority list and doesn't hide his displays of affection deserves all your dates.
Leo: Lee Gon of The King: Eternal Monarch (2020)
Represented by the lion, Leos are considered the royalties of the zodiac signs, and I wouldn't dare give them anything less than the king himself. The sign is known for its leadership qualities, and Lee Gon is the perfect partner with matching skills and a regal position. And the best part of becoming his date? You get to travel around the multiverse minus the madness.
Virgo: Vincenzo Cassano of Vincenzo (2021)
Groovy…. just like Beyoncé said. Virgos are party lovers, perfectionists, hustlers, and no caps "Vincenzo is a match made in heaven for them; Mr. Cassono will kill for you or burn the world for you; he is the K-drama world's most loved mafia man who works extremely hard to achieve everything." So a candlelit dinner in front of Geumga Plaza should be on your wishlist.
Libra: Captain Ri Jeong Hyeok of Crash Landing On You (2019)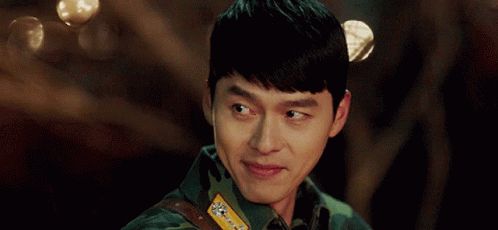 Perfectionist is their middle name, and Libras love to have balance in their lives, be it personally or professionally. And, if I'm honest, only an army man would understand this, which leads me to recommend none other than Mr. Darcy of the K-drama world, who has everyone swooning. I mean, this man went from being a North Korean army officer to breaking the military border rules for his lady, while we still can't get a text back.
Scorpio: Lee Young-Joon of What's Wrong with Secretary Kim (2018)
A bit of sass and spikes—scorpions have the best of both worlds. They love the attention and know how to make their place anywhere. And if you ask any K-drama fan who can handle these traits, it would be none other than Mr. Aura aka Lee Young-Joon, who would love to feed your perfectionism. P.S.- He loves to take pictures of his lady, so your date night fit will be on point for the gram.
Sagittarius: Lee Suho of True Beauty (2021)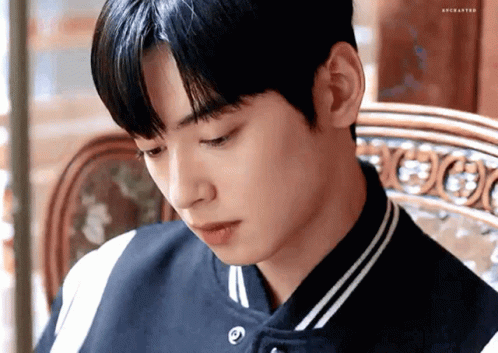 Sagittarian homies are pleasant, passionate, easygoing, chatty, and, most importantly, loyal. Lee Suho is the best man for them; he knows the value of loyalty. He often carries a stoic or cold expression on his face, but for the people he loves, he is warm and compassionate. And a Sagittarius partner will definitely help him open up his social skills. P.S. He is always up for a webtoon reading date.
Capricorn: Kang Tae-moo of Business Proposal (2022)
They are known for being highly ambitious, hardworking, and street-smart. A Capricorn knows how to get the job done. And there's nothing more reassuring than having a partner who can assist you with anything. Whether it's Tae-Moon's stubborn personality or his… coughs… black card, he has everything Capricorns require.
Aquarius: Moon Gang Tae of It's Okay to Not Be Okay (2020)
They take pleasure in their individuality, do not compromise well, and can be quite stubborn. All of this perfectly gels with Moon Gang Tae's below-average social skills and soft-spoken attitude; they both can definitely be a couple with a soft boy and an energetic leader.
Pisces: Kim Shin of Goblin (2016)
Pisces, a deeply romantic sign, is capable of making extreme sacrifices on behalf of a loved one. And it's my duty as an ardent K-drama fan to give them nothing less than one of the most romantic and passionate K-drama characters ever written. Kim Shin is a fan-favourite mythical character who will charm you with his lovely persona and magical powers.