Whichever K-pop fandom you belong to, you have no choice but to adore Jackson Wang, aka Jacksonaa, or the Magic Man. Jackson Wang, the Chinese hitmaker who is all set to perform in front of thousands of Indian fans at the upcoming Lollapalooza, has a lot of jewels on his crown. A multifaceted personality who fully embodies the "master of all trades" phrase is a member of the South Korean boyband GOT7 and is a rapper, singer, songwriter, Olympic fencer, and fashion designer.
View this post on Instagram
Wang made his debut in the K-pop industry in 2014 with his six bandmates (Jay B, Mark, Jinyoung, Youngjae, BamBam, and Yugyeom) with their single "Girls, Girls, Girls." The singer-songwriter earned the top spot at a global JYP audition after being chosen out of 2,000 applicants. FYI: JYP executives actually spotted him while he was playing basketball. Jackson Wang also made history as the first male K-pop idol and Chinese artist to take the stage at Coachella 2022 and is set to return in 2023 as well.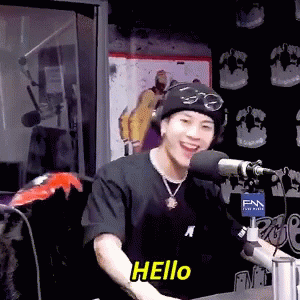 More Than A K-Pop Idol
2022 was a golden year for the Pretty Please singer, who achieved his highest entry on the Billboard 200 chart with his solo album Magic Man. People who don't know much about him would assume that he is simply another K-pop idol, but what makes him "The Magic Man" is his dedication to the Ahgases (the name of his fandom). You can search for multiple videos of him picking up a shoe for a staff member and letting her leave only when he has made sure she has worn it properly or helping a fan in a crowd.
Every celebrity loves their admirers, but Jackson goes above and beyond. He never fails to show how much he loves his fans in his interactions with them. One of the sweetest things he ever did was create a special video: 100 Ways Jackson Wang LOVES YOU to thank his fans in honour of his song 100 Ways breaking into the Top 30 of US pop radio. He always drives himself to accomplish more for his fans.
Making His Own Way
Music was not something Wang thought to build a career in; coming from a family of Olympic players, he was all set to represent his country at the 2012 London Olympics. He grew up amongst world-class athletes—his father being a former Olympian (fencer) and his mother a world champion gymnast—and the rapper is glad he found his passion in beats and tunes. His long list of talents keeps increasing.
Fans can spot the Singapore Youth Olympics symbol and a fencing sword on his left arm to reflect his former career as a world-class fencer. Jackson mentioned in an interview that thinking about his ambitions helped him decide to get the tattoos.
He was one of the few youngsters who were offered a scholarship at Stanford University, California, but we are glad he didn't go. These days, K-pop stars don't interact with each other too much due to all the competition and rivalry. Jackson Wang, on the contrary, is a breath of fresh air–he's a social butterfly. Besides, he has a lot of close friends for whom he can do anything, simply giving us a life lesson that no matter how big your popularity or persona grows, never forget the people who supported you on the journey. He doesn't hesitate to appreciate and love his GOT7 brothers or even promote their solo achievements.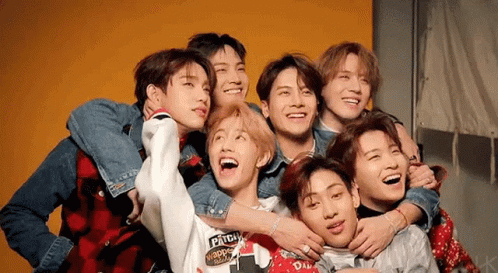 Wang has additionally mentioned in his former interviews that RM from BTS is one of his best buddies. In an interview with Zach Sang, he couldn't stop praising RM and said, "RM is like the conclusion to me- when I run into obstacles, he sums up everything and gives me a solution."
Magical Discography
The hitmaker's discography is nothing but pure gold; his second studio album, MAGIC MAN, is defined by an all-pervasive alt-rock spirit. Each song's focus is on giving in to temptation and letting go. As a soloist, Jackson Wang displays every part of his dynamic artistic imagination. The song Blow made a major move on every music chart. His music videos gave us a full-fledged visual treat filled with sick beats and jaw-dropping fashion; it's not every day you see an idol strutting in a regency-style corset and blowing smoke, it also made it to our favourite K-pop music videos of 2022.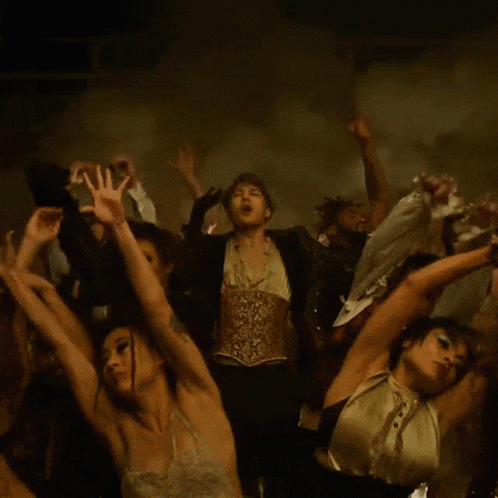 What sets MAGIC MAN apart from other idol projects are the broken boundaries. His music isn't just for a K-pop lover; his beats are meant to serve various genres like rock, EDM, and pop. The songs are literally examples of being dark and heartbreaking in lyricism but having beats that will force you to break into a dance move. Wang never forgets to represent his country China, in his music, be it the concept or the artwork. He has also participated in the music of blockbuster movies like Minions: The Rise of Gru and Marvel's Shang-Chi and the Legend of the Ten Rings.
View this post on Instagram
Fashion's Favourite Man
When he is not making tunes, he is busy doing fashion. The GOT7 member has a long love affair with luxury houses. When he was the brand ambassador of Fendi, he released a song titled FENDI MAN and fans even starting calling him so. Today, Jackson Wang is the CEO of Team Wang, a high fashion label, which has a strong market in Bangkok, Singapore, and Chengdu worldwide. He is the latest addition to the Louis Vuitton global family joining his Idol friend J-hope. And his Paris Fashion Week debut was one of the most tweeted looks of the season. He is also the face of other luxury brands like Armani Beauty, Cartier, among others.
View this post on Instagram
This article is just a small window inside his story, Jackson Wang has many more layers and reasons to be The Magic Man. He has waited a long time to perform in India and we can't wait to see the Magic Man in his full glory this Sunday at Lollapalooza Mumbai.
Also, read: From J-Hope to Jackson Wang, Here are 8 K-Pop Idols Who Stole The Thunder At Fashion Weeks.